Sunday, October 16, 2016
A Word From The Weiss
I think from here on in, I will forever associate Yom Kippur with the word "pretzel." Not because I ate a pretzel, or anything else, for that matter, on the Day of Atonement (it was, after all, Yom Kippur). But in order to break the fast this year with my children and some other family members, I was pretty much obliged to turn myself into a pretzel.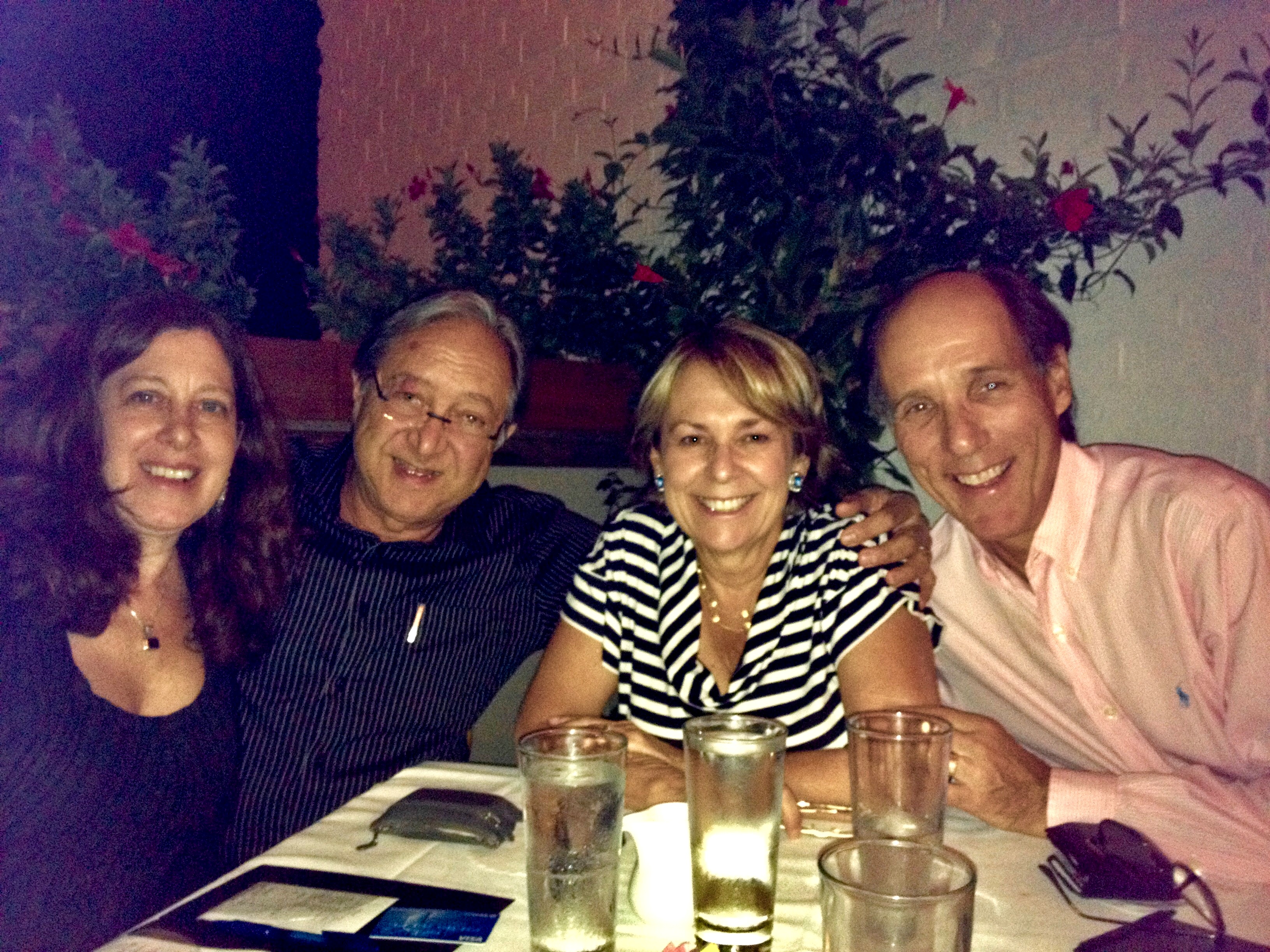 I hesitate to confess this, because it's the first sin I will need to atone for next year. But shortly after I agreed to break the fast with our good friends Pat and Michael this past Wednesday, we were invited to do it with some of my husband's cousins instead.
Never in my life have I ever changed my plans because another offer came along. (I swear!) Also, never mind that these cousins lived three-plus hours away in Brooklyn, and our friends Pat and Michael were only halfway across town. Our kids were going to be at the cousins' break-fast. Plus, according to my husband, this was the first time in his entire life that he'd ever been invited to spend a Jewish holiday with his relatives.
And so I proposed a compromise. We would join Pat and Michael for dinner on erev Yom Kippur instead, then drive to NYC with a homemade kugel to break the fast with our kids and his cousins.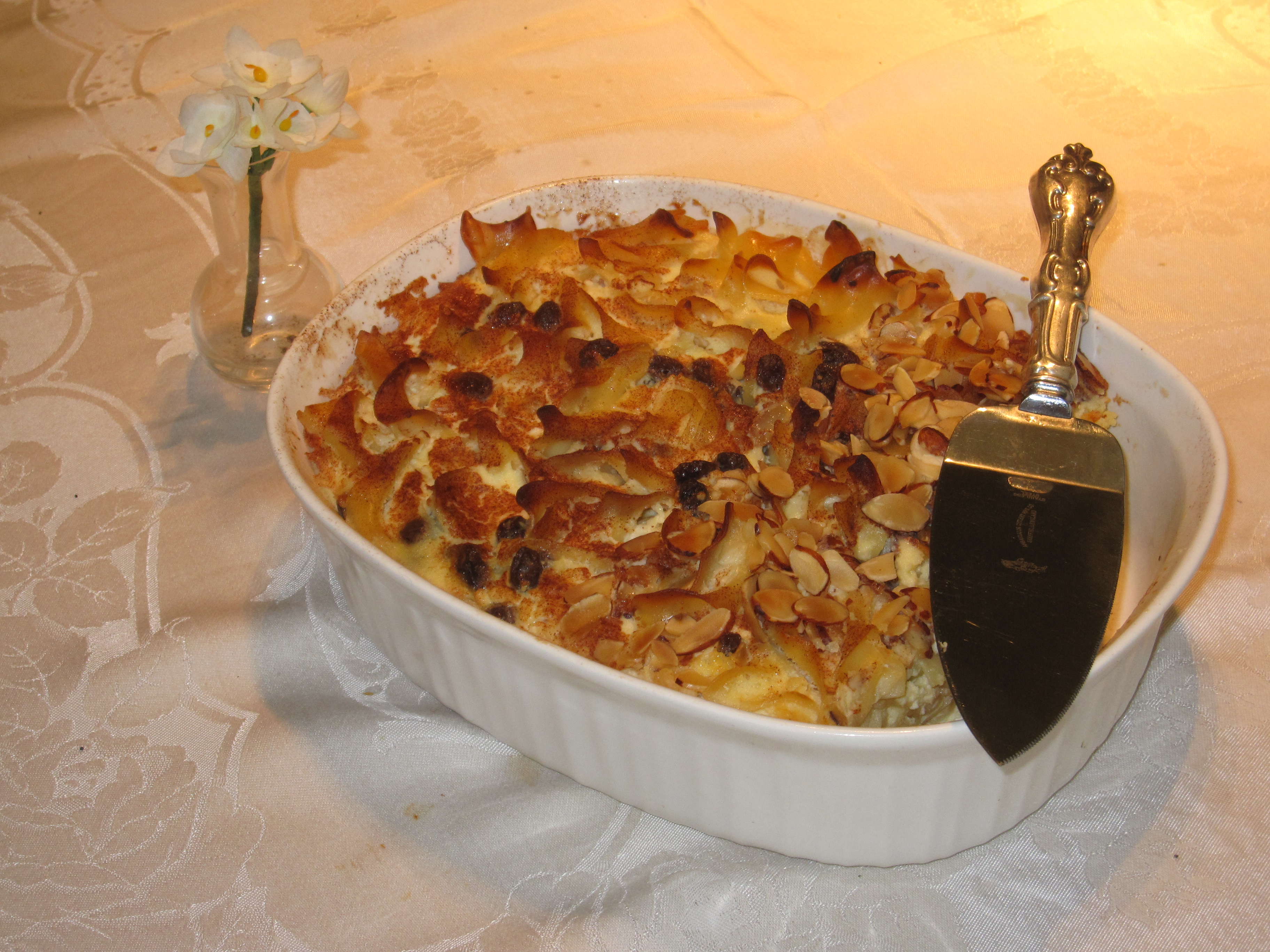 The problem was that I knew it would be way too much to drive over six hours roundtrip in one day, with or without a kugel, especially on a day I would be fasting. So we drove to the city after dinner on Tuesday night, arriving at the stroke of midnight. Then we drove home from Brooklyn after breaking the fast and got home again – you guessed it – around midnight.
I think I will still be tired until next Yom Kippur… and still feel like a human pretzel.
But I'm not complaining, mind you. It was worth almost anything to be with my kids. Especially on a Jewish holiday. Not to mention with the cousins for the first time in our lives.
And although this prevented us from observing the holiest of days at our own shul, we were able to attend services instead where our daughter lives, on Roosevelt Island.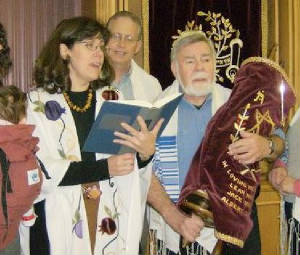 Halfway through the service, the rabbi proposed that everyone present break into small groups of four or five to share their own thoughts in a more intimate manner. More specifically, we were to discuss any major transitions that had occurred in our lives over the past year, whether they be new beginnings or things that had come to an end.
And so, by sheer coincidence, we found ourselves conversing with the nice couple seated next to us whose son, like ours, had gotten married within the past few months.
Mazel tov!
But in the interests of not monopolizing the conversation, or bringing anyone down, I did not to weigh in on the other half of the equation, the losses I endured last year.
Indeed, within days of our son's wedding, I began to experience what felt like a mass exodus.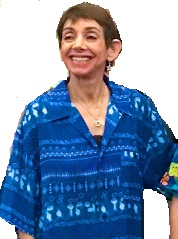 The incredible cantor at our synagogue, Pamela Siskin, chose to retire that very week after 18 years there and immediately move to Florida. I had collaborated happily with her at Congregation Beth Israel for 15 Purim spiels. She was not just a respected clergy member, but a real friend, and I could hardly imagine Purim, or life, without her.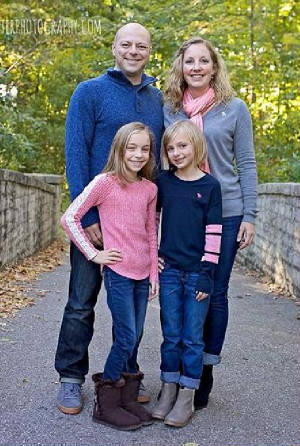 A young family who lived a few doors down from us chose that same week to move away, too. While watching their dog Bryn cavort with ours, Latke, several times a week, Julie had become not just a close friend and confidante, but more like another daughter to me. Or maybe it was just that her two little girls were like the grandchildren I long to have. Is that why I fell into the habit of buying them little gifts for their birthdays… and on Valentine's Day… and Christmas… and Easter… or whenever else the mood struck? Now I would have to settle for watching Caroline and Rosalie grow up on Facebook.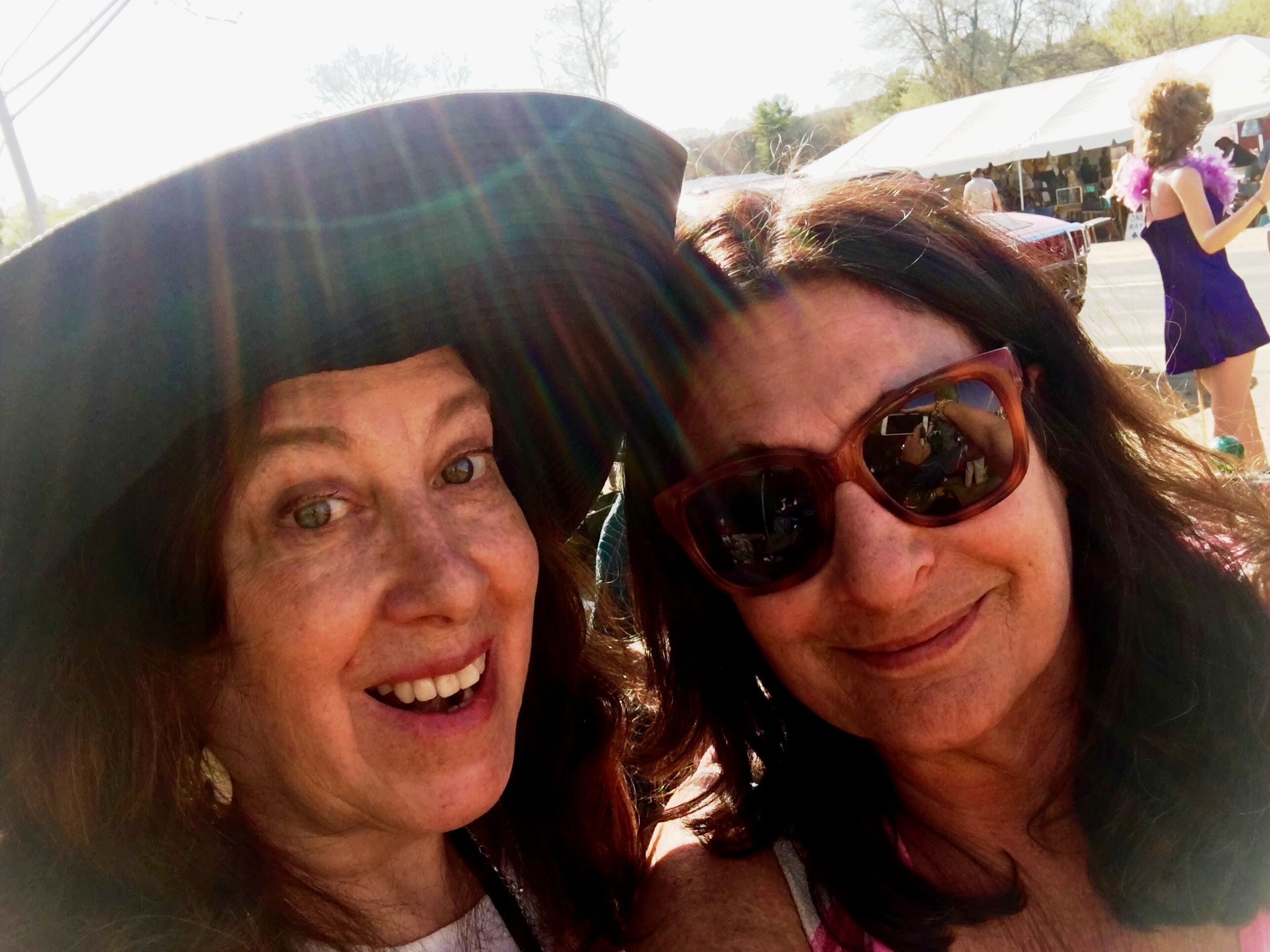 Meanwhile, believe it or not, within a month my cousin chose to relocate, too. Growing up together, only 18 months apart, Susan and I had always been more like sisters than mere cousins. When she had abruptly moved to our area eight or nine years ago, we had become not just like sisters, but actual friends. Now that her mother had agreed to move into assisted living, a week or two after the wedding, Susan had decided that it was time for her to begin living herself – living, that is, where she preferred to be, in Florida. We still text, of course, as well as email and call now and then. But she can no longer pop over for a barbecue or meet me for a walk in the park. It will never be the same.
The worst loss I suffered this summer, however, without a doubt, was Cousin Ilene.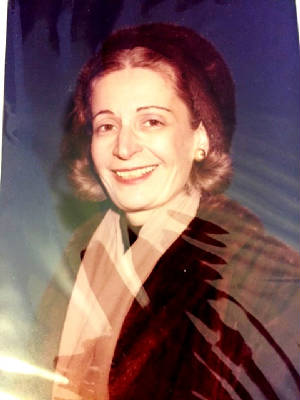 Ilene (Slater) Stone, a cousin on my husband's side, was a remarkable woman, and in many ways way ahead of her time. Unlike most women of her generation, she chose to pursue a career over the conventional life of becoming merely a wife and mother.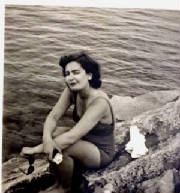 After graduating from Mount Holyoke, she studied at the Graduate Institute of International Relations in Geneva, Switzerland, traveled widely, then returned to the States to work in the White House as an aide to Sherman Adams, President Eisenhower's chief of staff. She later served as an assistant to New York Governor Nelson Rockefeller for five years before enrolling in law school at NYU and eventually becoming a judge.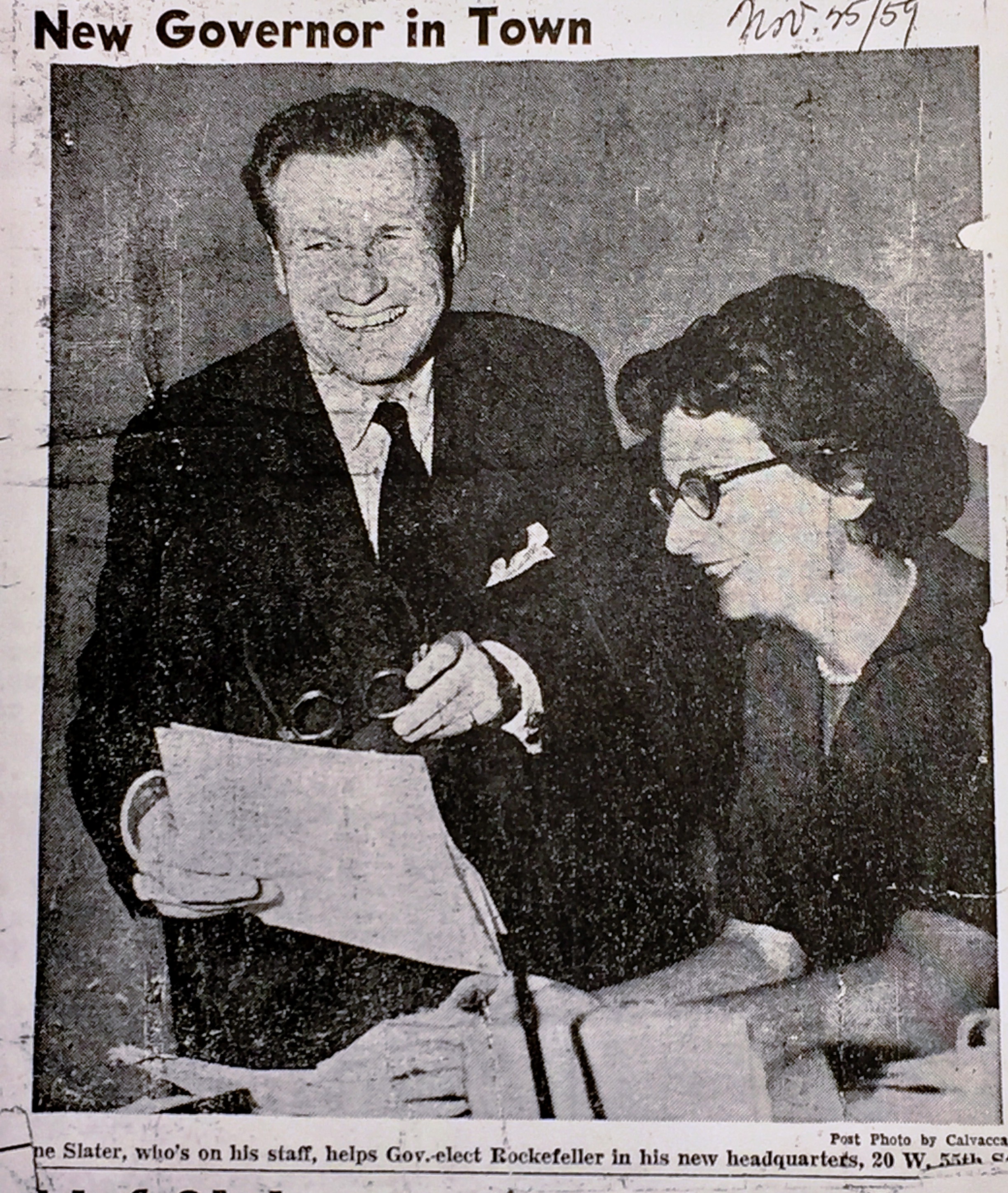 Not until she was into her 40s, I believe, did she meet and marry her husband Joe, another judge who had once been a prominent former Manhattan district attorney.
Yet what was most exceptional about Ilene, almost anyone who knew her would be quick to agree, was less about her vocation or avocations than her boundless verve and joie de vivre.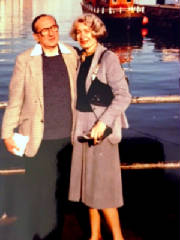 "She was the most upbeat person I have ever known,"a friend from her high school days recalled recently. "Even in a rotten movie, she would find something to enjoy or learn something from."
Ensconced in an elegant apartment on New York's Upper West Side, she had continued well into her 80s to volunteer as a docent at the New York Public Library, as well as to relish going to the theater, ballet, classical music, and other cultural activities. Whenever we wanted a recommendation for a play to see, we knew whom to ask.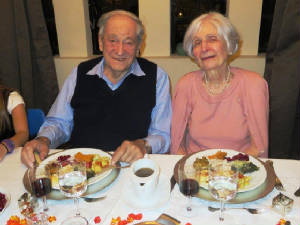 To our delight, although she played it close to the vest, she even had a boyfriend.
Yet, although I've been married to my husband for over 30 years now, I'm sorry to admit that we didn't really get to know Ilene all that well until about eight years ago. Our son, Aidan, had just graduated from college, and after only a week or so back home in Connecticut, cohabitating again with dear old Mom and Dad, he had announced that he wanted to remain in New York City after we all went down to attend a family bat mitzvah.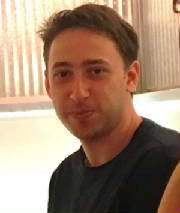 I couldn't exactly blame him, but I couldn't in good conscience leave him there, either, because he had nowhere to live. When none of his friends were able to offer so much as a couch, I suggested in desperation on the morning that we were due to leave that my husband call Ilene. Her husband, Joe, had passed away a few years earlier, so she was now living in her apartment all alone, and I knew she had an extra bedroom.
My husband didn't manage to get the whole sentence out before she exclaimed, "Of course!" in her inimitable cheerful voice and invariably enthusiastic fashion.
When we brought Aidan over that afternoon, I entreated him to be considerate and make sure to be very quiet if he came in late at night, so as not disturb Ilene in any way.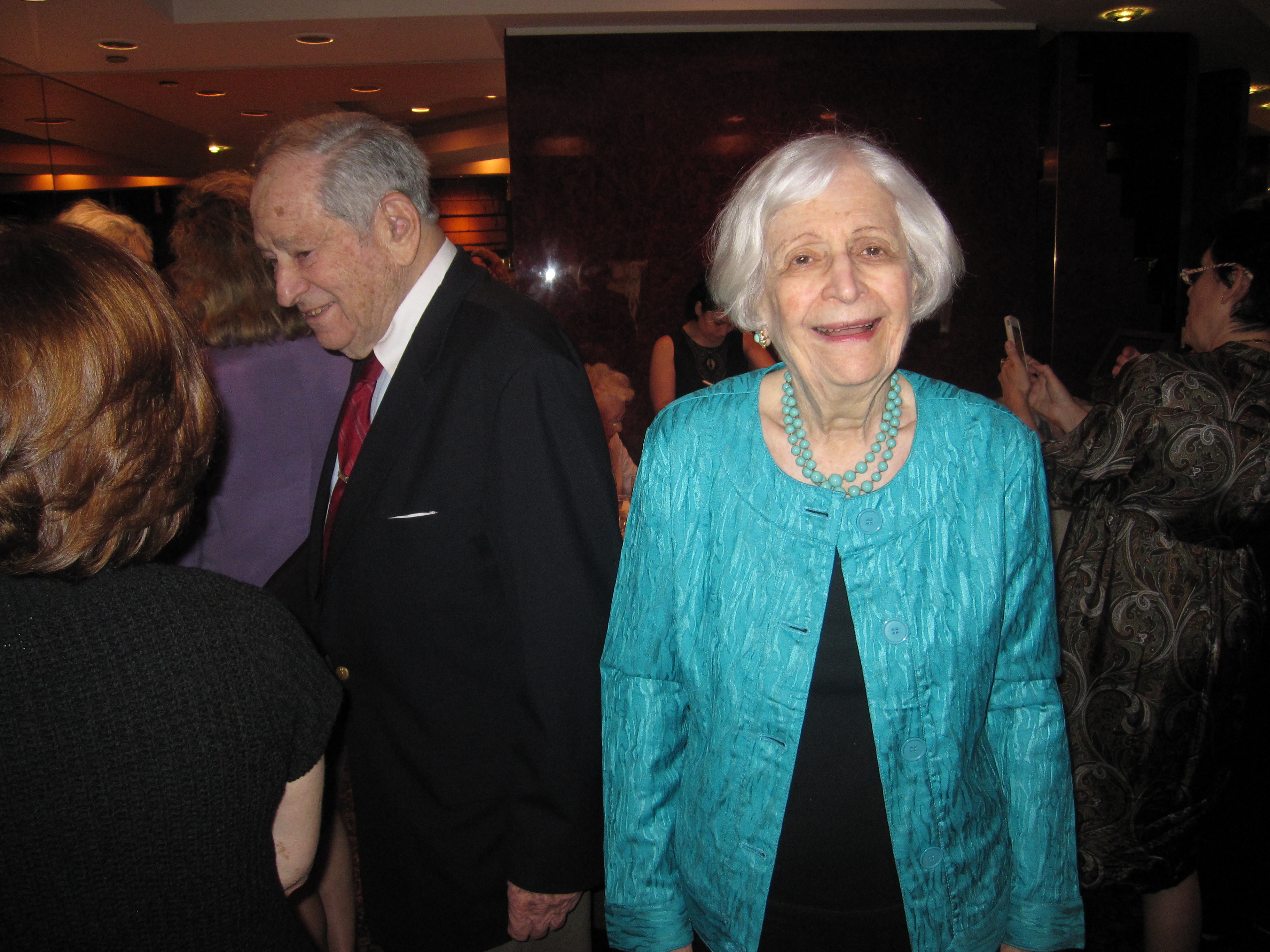 "Don't be ridiculous," she admonished me. After all, Aidan was 21. "He's an adult," she declared. "He's welcome to come and go as he likes. I'll just give him a key."
Yet when I mentioned that he had decided to try his luck as an aspiring screenwriter in the TV and film industry, but was prepared to give up if he hadn't managed to get anywhere within a year, Ilene perceptibly blanched.
"I'm more than happy to have him here," she replied with some embarrassment. "But I must admit that I wasn't counting on having a roommate for a whole year."
After I stopped laughing, I explained that the year in question referred strictly to his career ambitions in a very challenging field. He only intended to stay with her for a few nights, until he could make other arrangements.
But that isn't what actually happened.
What I hadn't anticipated was the way that Aidan and Ilene would bond. Almost instantly. I think that she enjoyed having a young man around the house. But not just any young man. Him. It wasn't just that he could reach things she kept on high shelves. They began to eat together almost nightly, and to talk. They talked a lot! Sometimes he would cook for her; other times, they would bring takeout food in or go out. And so, even though he managed to find a TV job within a few days, he stayed on for about a month.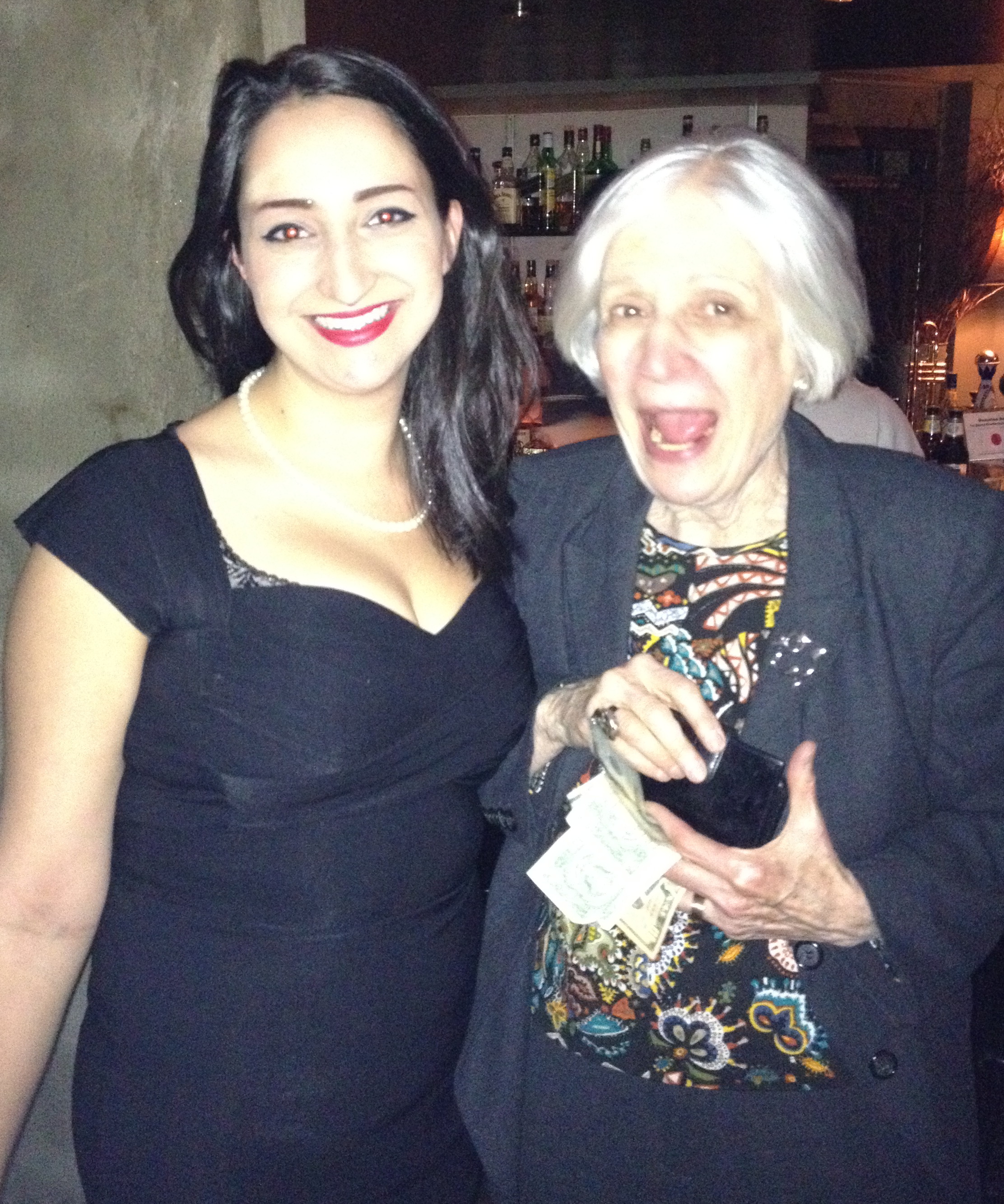 And after he finally moved out, they continued to talk and to eat together once a month or so. When our daughter Allegra finished college three years later and moved to NYC as well, she joined their little eating club, as did Aidan's fiancé (now wife), Kaitlin.
And so Ilene quickly became an extended member of our family. She grew to be the grandmother to our children that they no longer had after all of our parents had passed away. And I would like to think that they became like grandchildren to her. Certainly, no one could have loved her more. I mean, honestly, how could we not?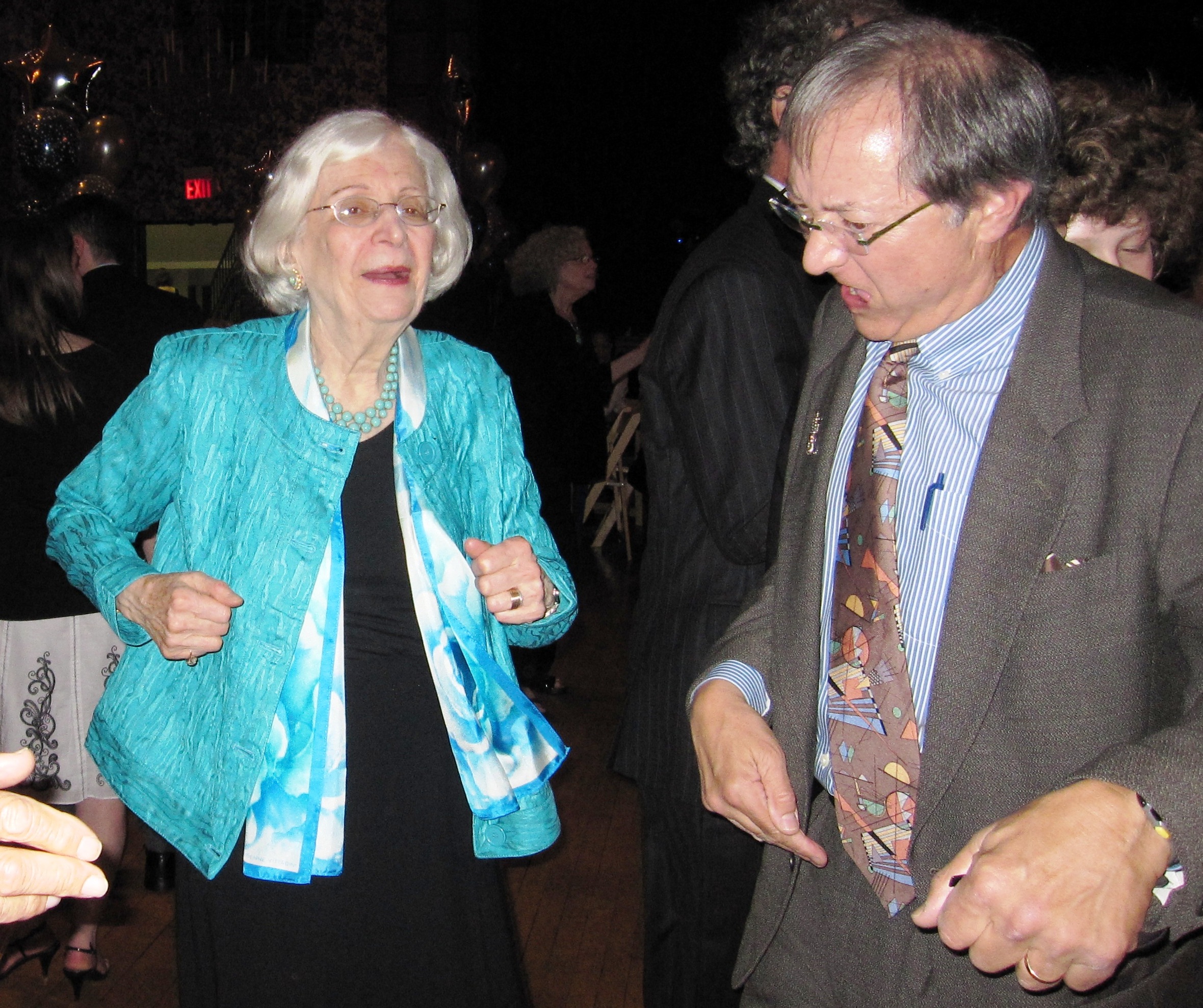 Ilene joined us more than once to hear Allegra sing in darkened jazz clubs, including one way uptown in Harlem. She also took the subway down to Brooklyn when Aidan had a short play produced at school when he was getting his Master's degree.
My husband and I also spoke to her and visited her often. She was always endlessly interested in whatever we had to say. Sometimes she even asked me how our dog was. I don't know if Ilene even liked dogs, but she knew that I did. She became the one person we just couldn't wait to tell when something good happened. I loved to hear her voice.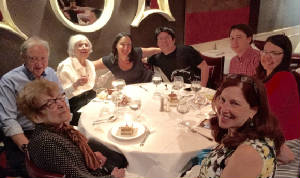 When we celebrated her 89th birthday together at the end of May, Ilene told us that she would come to Aidan's wedding in June for the ceremony and cocktail hour, but it would be too much for her to stay for the party, which would continue until midnight. Of course we understood.
Two days after the event, she phoned, as she often did, to discuss the festivities. "What was I thinking, wearing white to a wedding?" she lamented about the twin sweater set and crisp white trousers she had worn. As I assured her, we hadn't noticed or given the slightest thought to it. We only had been overjoyed that she had been able to come.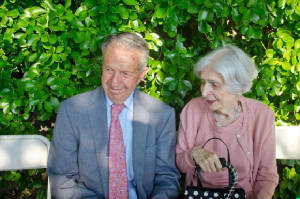 The next day, my summer job began, and although I often said to my husband, "We must call Ilene," the hours were so demanding that I had no time to talk to anyone. So when we heard from another cousin later that month, we were in for a shock.
Two weeks after the wedding, Ilene had been admitted to the hospital with an erratic heartbeat. Ever since she had broken a hip, two or three summers ago, she had developed heart issues and grown visibly frail. Normally a vital, upbeat, and energetic presence, she had been obliged to stay home more and try not to exert herself. But she had continued to go out regularly to the theater, dinner with friends, and other activities.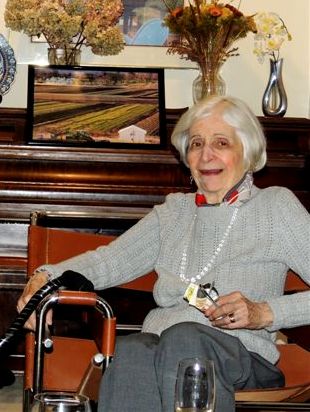 Until now, that is. In the hospital, she had grown weak – so weak that she was no longer herself and began to refuse almost all medication. So after a few days, they were sending her home. She was now, I was later told, considered to be on "hospice."
We went to see her the day after she got home. Normally, she received us in her stylish living room, offering wine and snacks while we caught up on each other's lives and the latest plays we'd seen. Now she was lying in a hospital bed in her bedroom, barely able to sit up.
"I've had a good life," she said. "I have only one regret – that I never had children."
She proceeded to make it clear that all she wanted at this point was to remain comfortable and to go as soon as possible, I tried feebly to argue with her, even daring to joke that she needed to stick around, if only to vote for Hillary or see who won the current election. But Ilene was not just wise, she was determined. I knew it was no use.
She was so tired that we only stayed for 40 minutes, and I fear that was too long. Stepping out into the hall, I tried to memorize every detail of her apartment -- the pale blue couch on which we'd sat with her for years, the red velvet armchair beside it, the framed art on her walls. I knew in my heart, fighting back tears, that I would never see them again.
Indeed, although we spoke to her almost daily, only a week later we got the call.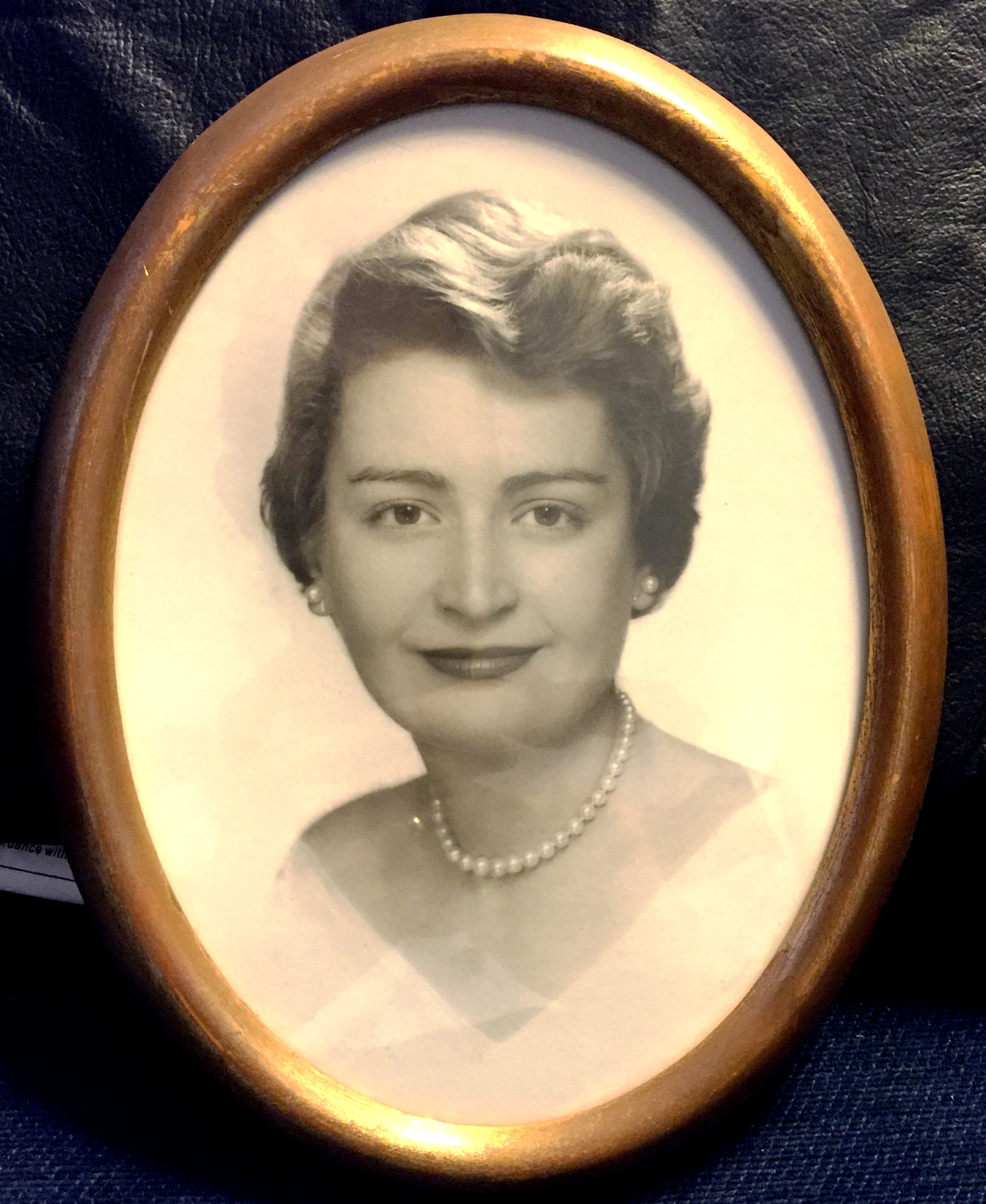 At her memorial service, held weeks later in early September, her relatives and many friends from different eras of her life recalled the vibrant woman she had been.
"The thing about Ilene is that she loved everything," recalled a longtime neighbor. "She loved living near Lincoln Center. She loved the philharmonic and the ballet." An avid reader, she had also loved books. But most of all, she'd loved the people she knew. She was the most faithful and caring friend.
Late one night, having learned from the doorman of their building that this woman was in the hospital, Ilene had immediately jumped into a cab to see her, even though it was already almost midnight. "Is there anything you need?" she'd asked when she arrived.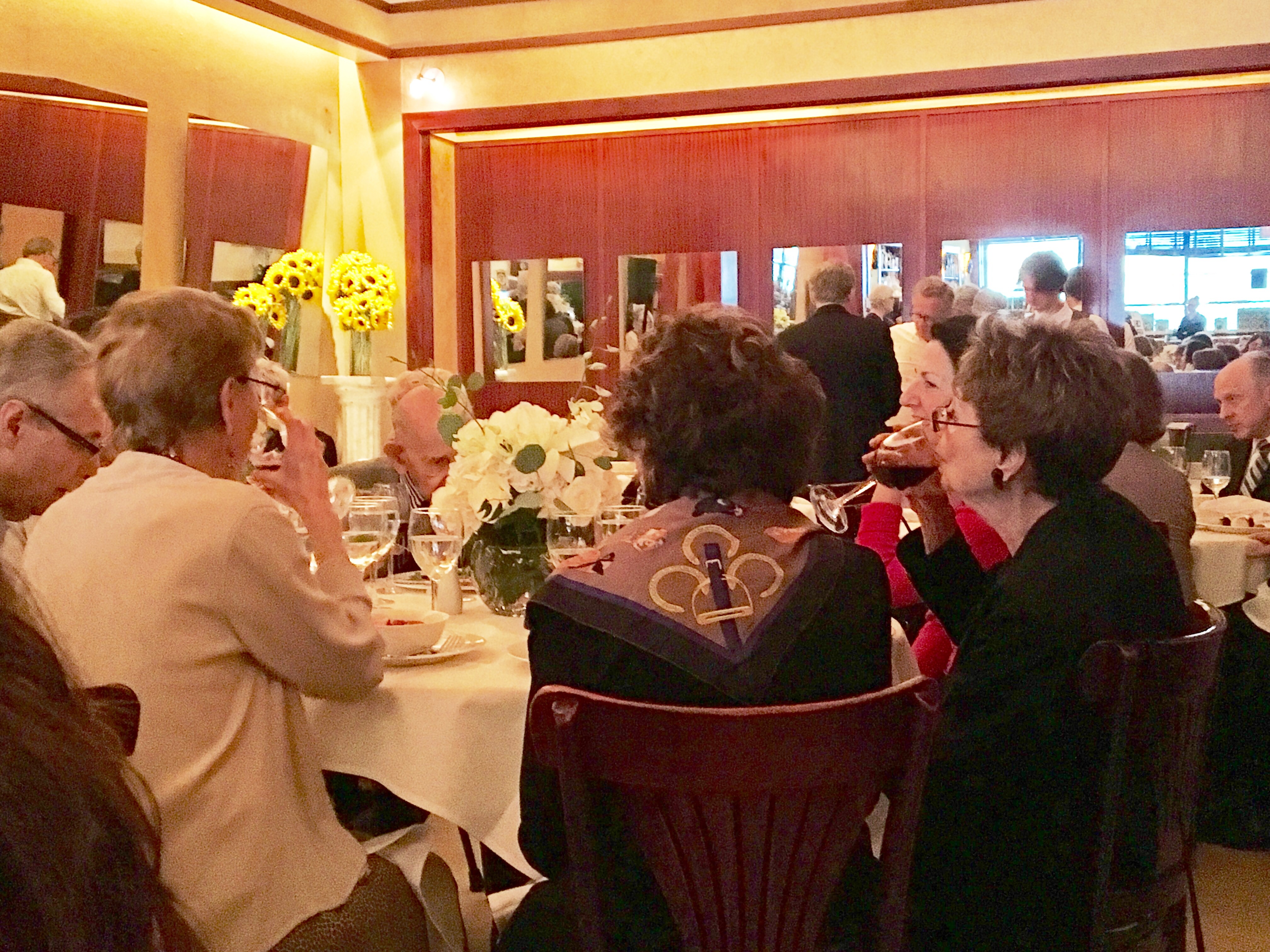 The head docent at the public library spoke of how everyone who met Ilene had loved her instantly. "When she walked into a room, she was just charming, elegant, and fun."
When it was my turn to speak before the crowd gathered at Gabriel's restaurant, I did my best to sum up how pivotal a role she had come to play within my family.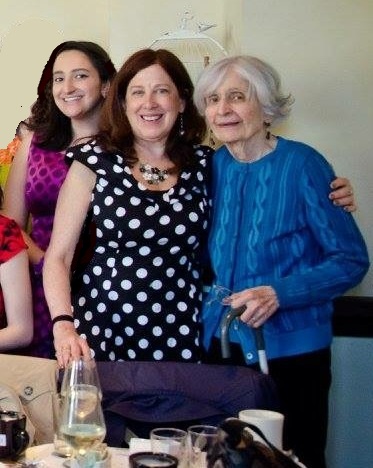 "With her shock of white hair and sharp-as-a-tack mind," I began, "Ilene has long stood in our lives, not just as someone we dearly loved, but something of a lighthouse – the one person we could always count on to offer a dose of wisdom or sage advice."
Then I told the story of her taking Aidan in, and of our heartbreaking final visit. Although the truth is, when I think of her now, I prefer to dwell on the many happier times.
As you can see, she was such an incredible presence in my life, and the world. A strong and vital role model and example of how to stay engaged in life – and to LIVE!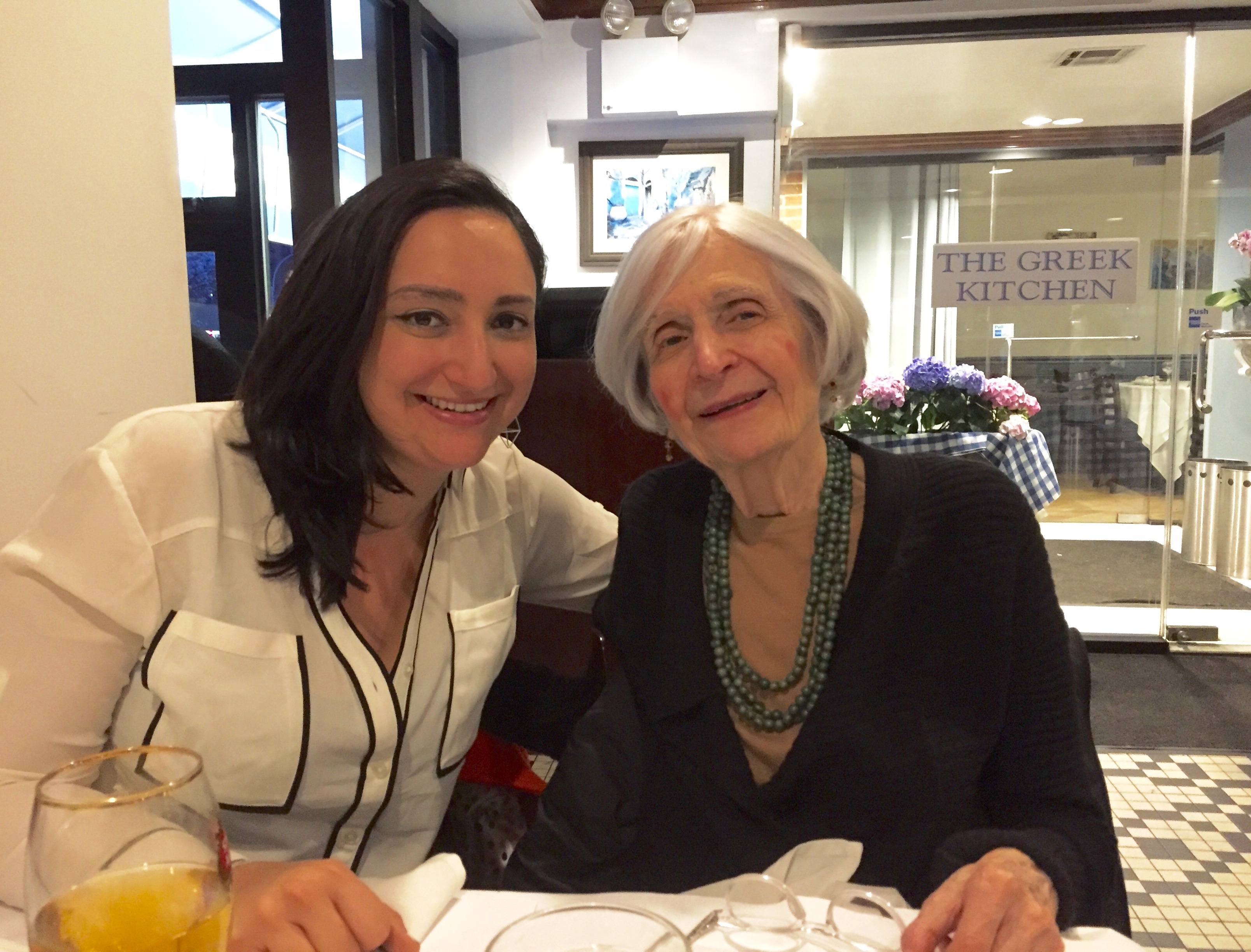 I only wish now that we had spent more time together talking about her amazing life. If I could only see her again, one more time, I would gladly turn myself into a pretzel or almost anything else.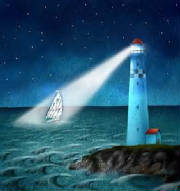 "She may be gone from all our lives, but for me she will remain a lighthouse," I said. "The light that she ignited in my mind and my heart shines on still. And it will never die."
7:05 pm
Friday, October 7, 2016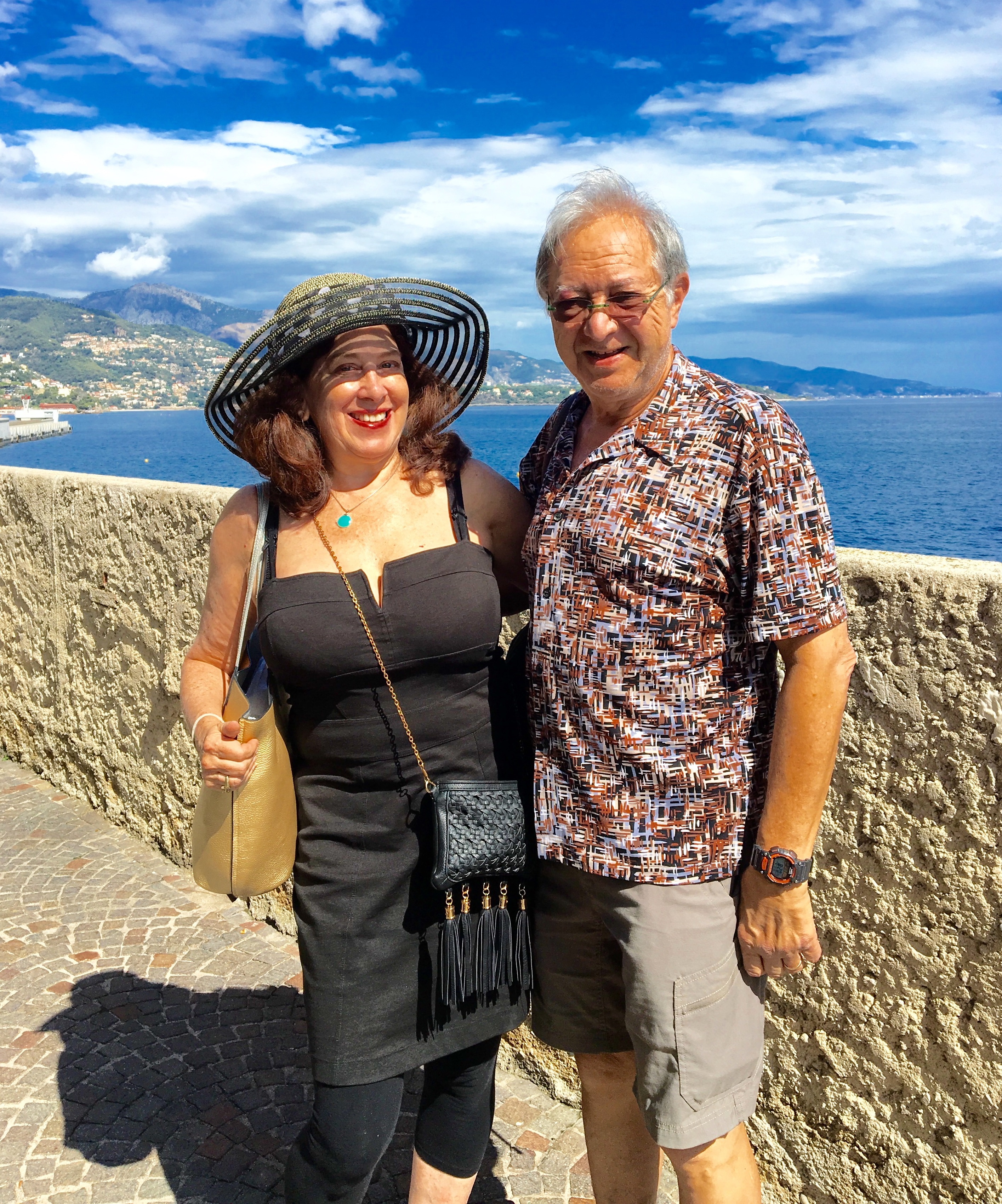 A Word From The Weiss
Happy New Year, everyone! In case you've been wondering, yes, I am alive and well. I have been away from this space for so long, though, that I now have too much to tell – so much that I hardly know where to begin. Oh, wait. Yes, I do. I will begin by wishing you L'shanah tovah. A sweet, happy, and hopefully healthy 5777 to all of you!
I hope that the past few days have found you somewhere within earshot of a shofar. And/or striking distance of a lake, river, ocean, stream, or other waterway suitable for doing Tashlich. (If you need further info on how to symbolically cast off your sins via this ancient ritual, check out "Tashlich: A Jewish Recipe for Relief" on my navigation bar.)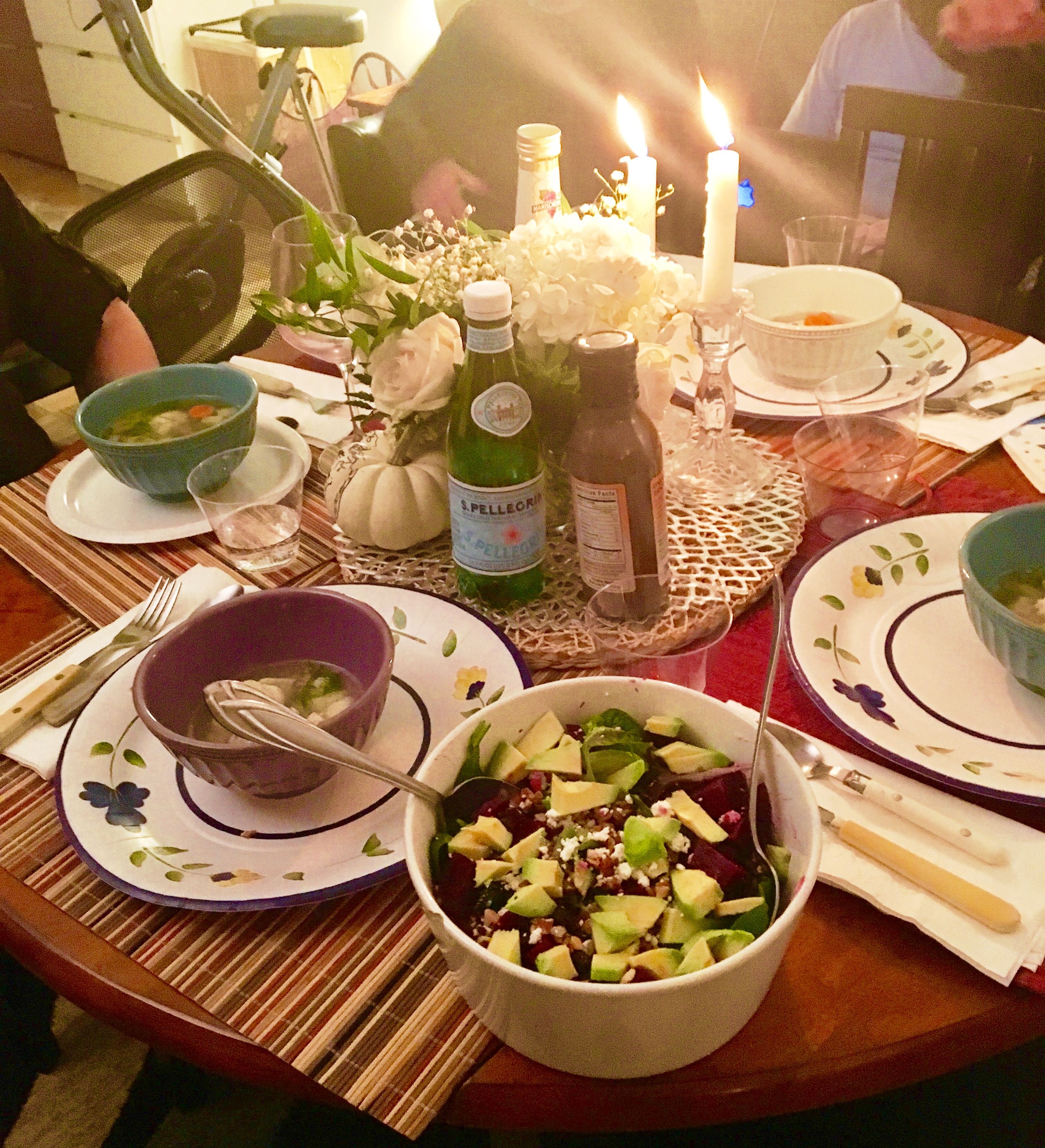 Personally, I'm happy to report that I managed to do all of the above, as well as to enjoy a hearty home-cooked dinner complete with matzo ball soup, kugel, vegetarian chopped liver, and other Jewish delicacies on Erev Rosh Hashanah with my son Aidan and his beautiful new bride Kaitlin… even if this required cooking most of it in my own home, schlepping it all down to their apartment in NYC, then arriving back home in Connecticut after midnight in order to attend shul here the next morning.
It didn't help one bit, I must admit, that I was still severely jet-lagged from my travels. I'm talking about the amazing, dream-come-true trip of a lifetime that I need to tell you about.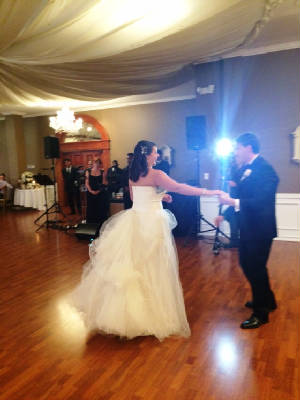 The seed that grew into this trip was planted the day after Aidan and Kaitlin got hitched in June. My husband and I lingered for hours after the Sunday brunch saying a Jewish goodbye to the newlyweds and various members of Kaitlin's family. When we were finally leaving, after many hours, I must have said something to one of Kaitlin's aunts. Something about how sad it was that the bride and groom had to go on a honeymoon to Venice, Florence, and Rome while we got to stay home and recuperate in our own living room.
LOL.
To this, the aunt responded that if we wanted to take a trip ourselves, we should feel free to go stay in her husband's family's house in the South of France.
Say, what?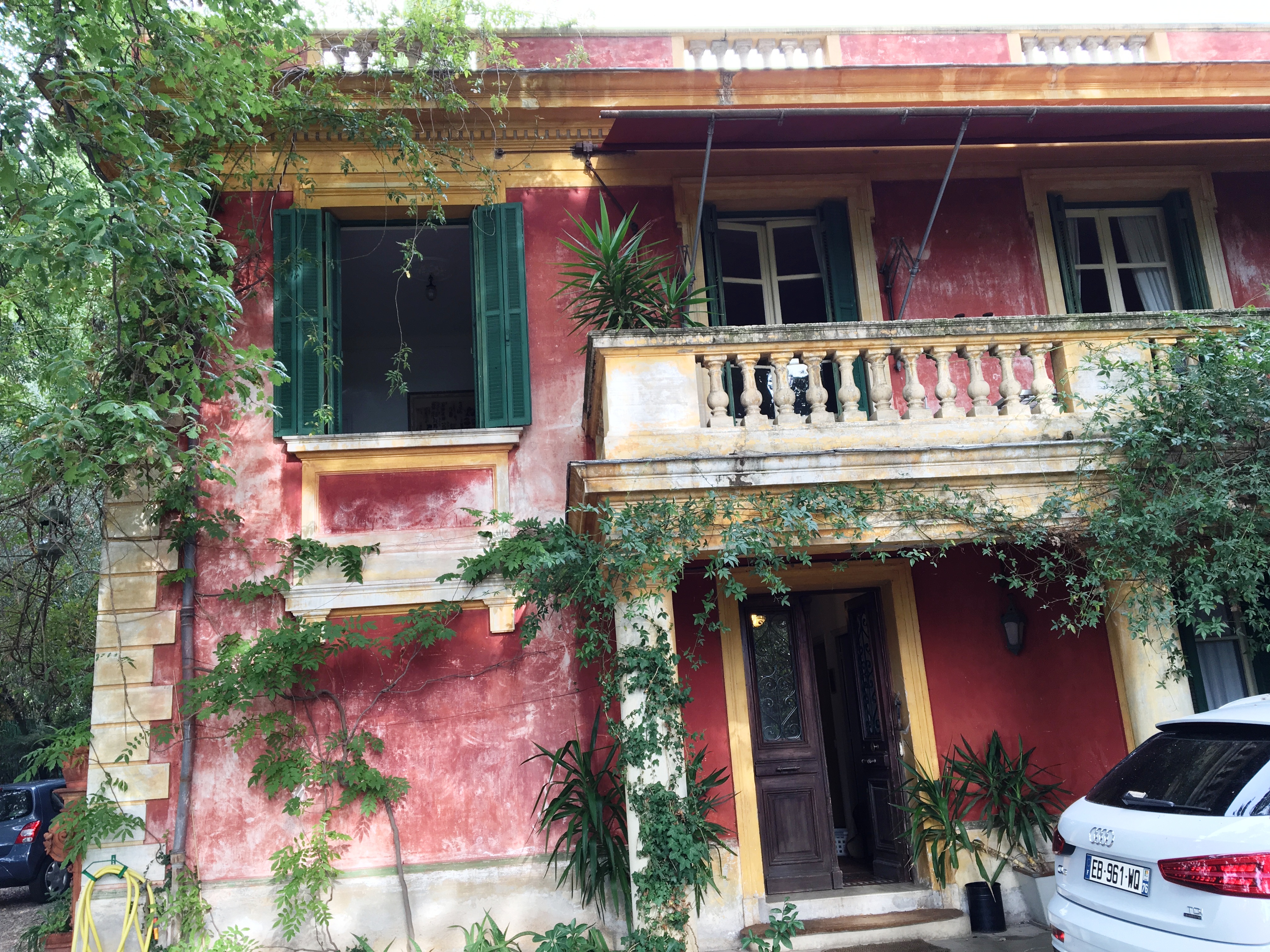 In the six decades I have now spent on earth, no one had ever once said that I should go stay in their house in the south of anything. Let alone the South of France.
"Seriously," she added emphatically. "You should go. Go anytime. Just let us know."
As the summer progressed, and we continued to receive pictures texted to us by the Happy Couple from Venice, Florence, and Rome, for some reason I found this offer hard to forget. Or resist
Adding to the allure was the fact that our good friends Paul and Kathy had flown all the way from London to New York for the wedding, and I had managed to converse with them that weekend for all of about 30 seconds. Why not go visit them and actually talk?
Then go to the South of France.
Yet as tempting as this scenario was, I must admit we were having second thoughts.
Bastille Day's dreadful terrorist attacks in Nice gave us serious pause. The house in question was in a suburb of Nice. Were we crazy to go to the scene of the crime now?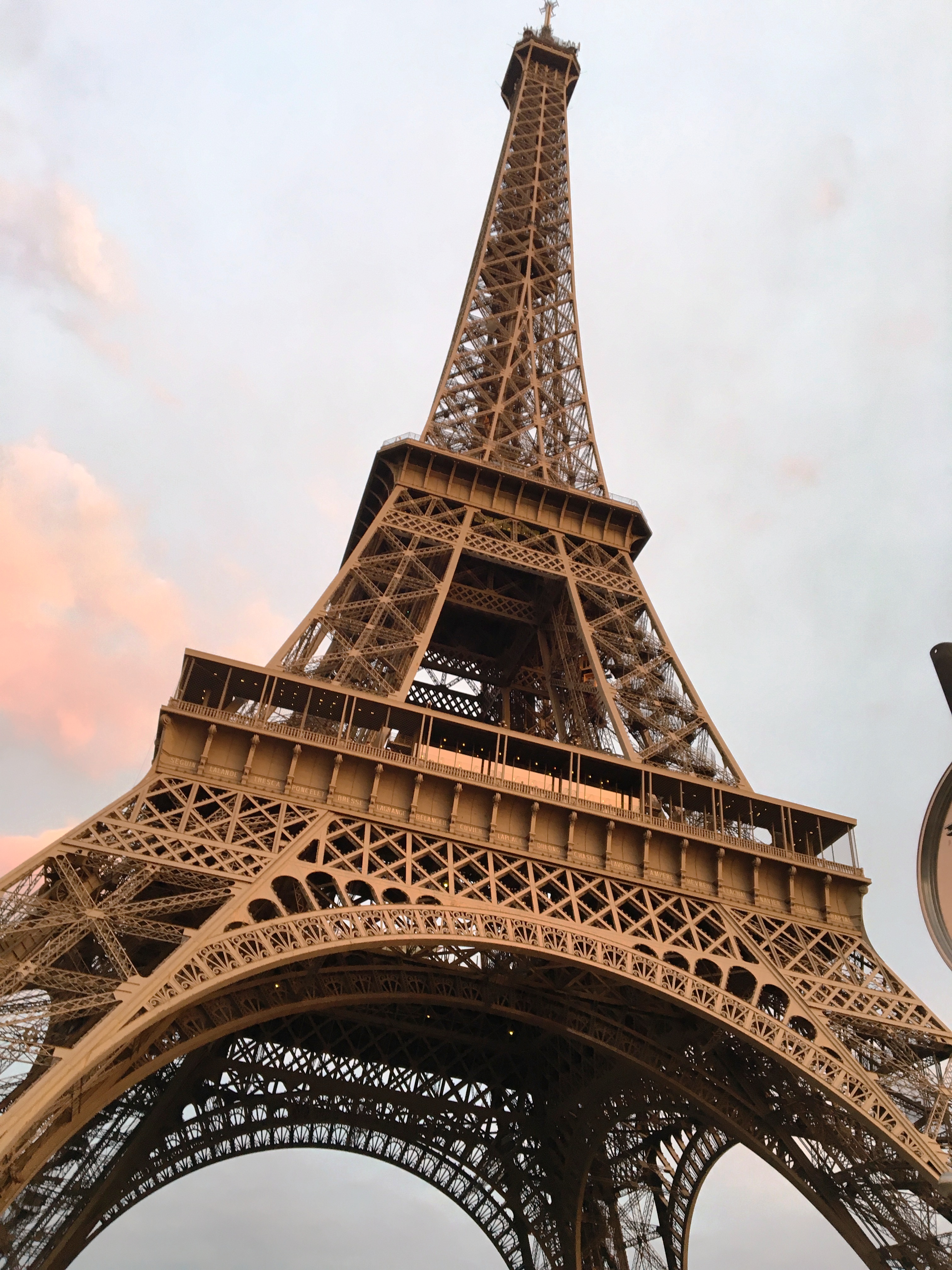 Even with free accommodations for some of our nights away, travel abroad is almost unavoidably costly. After making a wedding, we were not exactly in the mindset to go spend one more cent.
But most of all, after spending a whole year helping to plan a wedding, I couldn't bear to focus on one more detail. Every time I tried to check hotels or flights, my mind turned to mush – gray matter as goopy as matzo ball mix before you chill it in the fridge.
And so the summer slowly slipped through our fingers, like fine sand on a beach (although I was so unable to make plans that we didn't actually even go to the beach).
Then one day, in late August, I woke up and parrotted the Nike commercial to my husband. "Let's just do it." And before I could have third thoughts, I booked roundtrip flights for early September.
My husband would probably prefer that I not divulge this, but a few days later he sheepishly admitted that he was now having third thoughts after all. And fourth. The annual jazz festival in Nice had been canceled this summer due to security risks, as well as the nearby famed Lille flea market. Were we crazy to go to Nice now?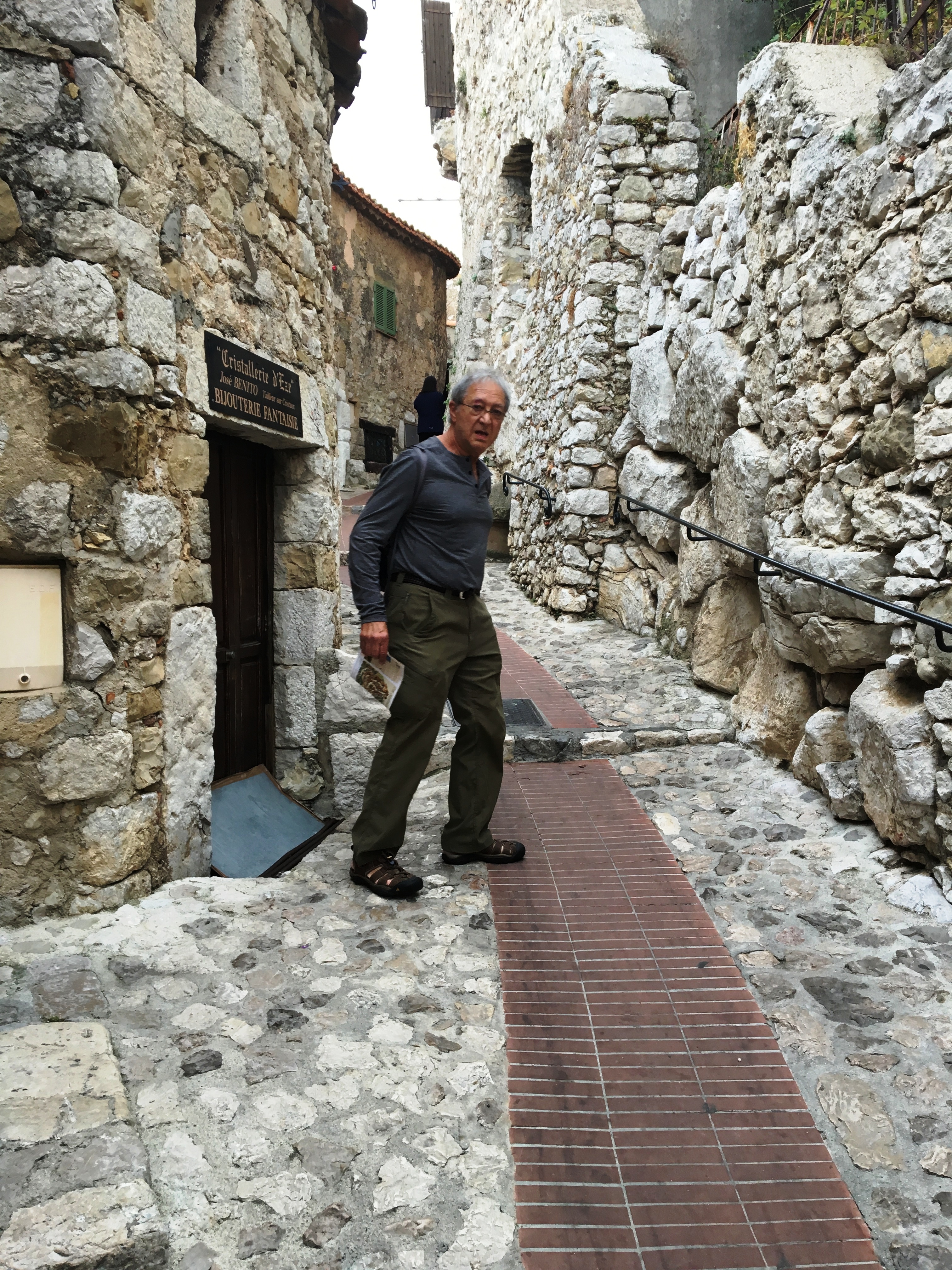 "Couldn't you have mentioned those worries before I spent five hours on my computer booking flights?" I asked. Then I felt bad and tried to reassure him instead. "If you're worried about Nice, then we just won't go to Nice," I promised. "We can simply travel from one small town to another. I'm sure they're totally safe."
But the morning after we arrived at Kaitlin's family's beautiful house, we woke up and realized that it was sunny and warm and we were in the South of France.
"Let's go to Nice," he said.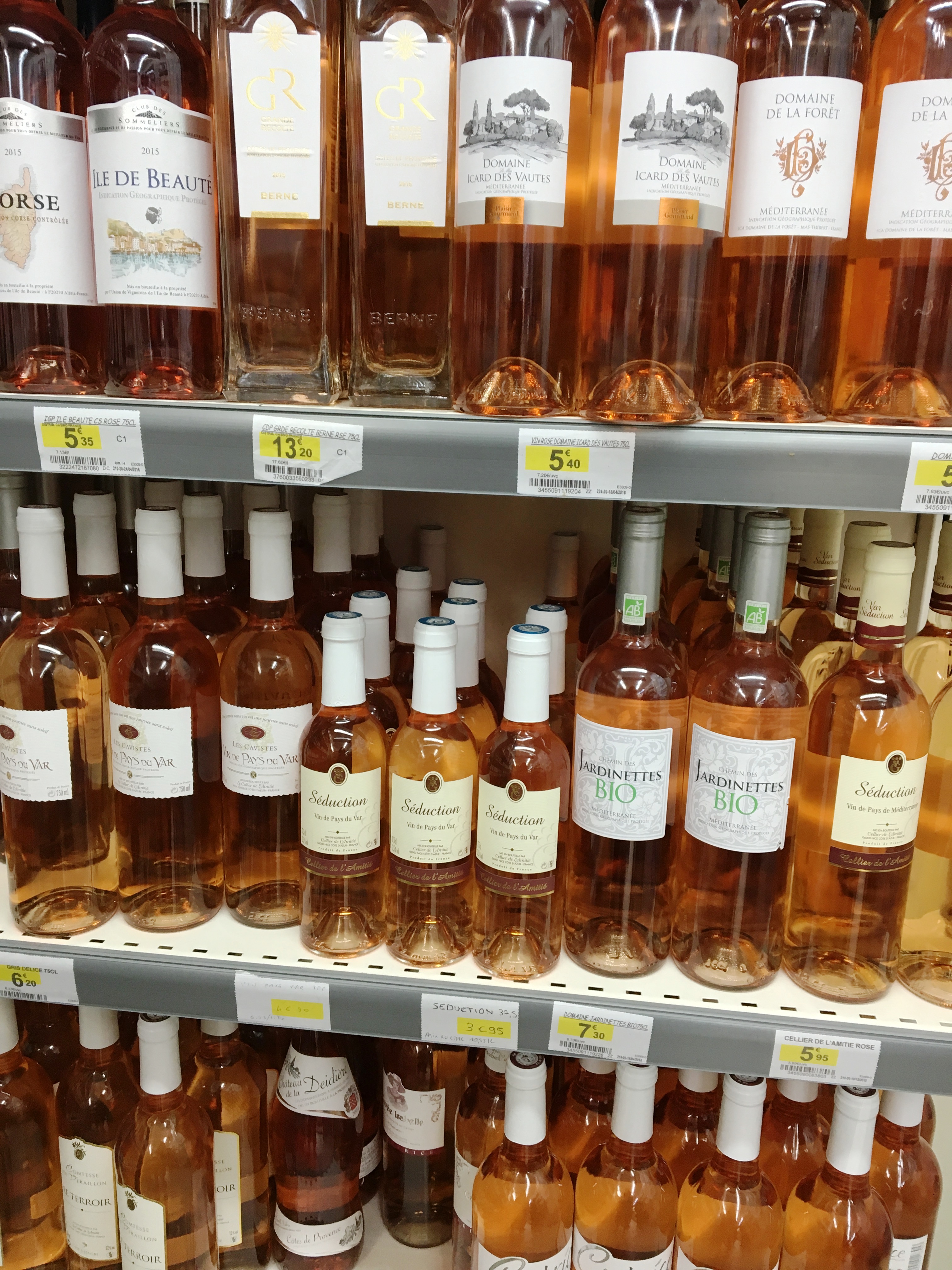 If you're wondering why I was so eager to visit the South of France in the first place, then I have two words for you. No, not "food" and "fashion," although those were certainly major draws, along with the fine wines, from Provencal rosé to chardonnay. I'm referring to "French Riviera." To me, coming of age back in the 60's, that phrase pretty much summed up glamour, luxury, sophistication, style, and everything else that might be pronounced "ooh la la!"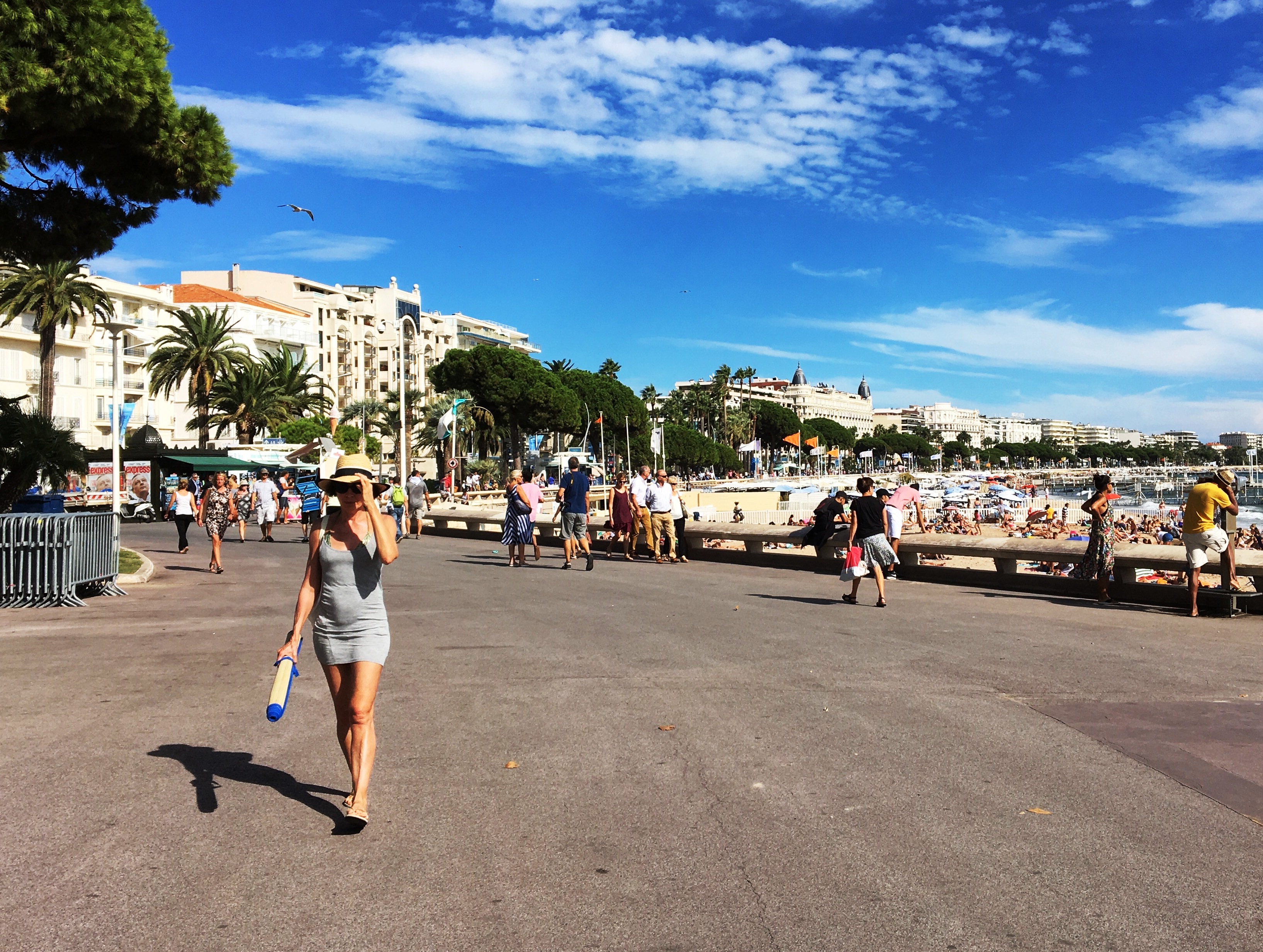 Plus, for any of you who might find my grasp of Yiddish a bit lacking, let's face it. I know little more than how to curse and kvetch in my grandparents' native tongue. However, I formally studied French in school from the seventh grade through college. And although my memory of verb conjugation may be a little rusty, to say the least, I speak the language well enough to get around, buy stuff, and be basically understood.
And so I am happy to report that any concerns we had about safety – or anti-Semitism, which reportedly abounds there -- remained unfounded throughout our entire stay. So did any notion we had that the French can be, uh, let's just say less than friendly. During those ten days, only one person was rude to us.
Rude to my husband, that is. Everyone was incredibly nice to me.
In one instance, a little too nice.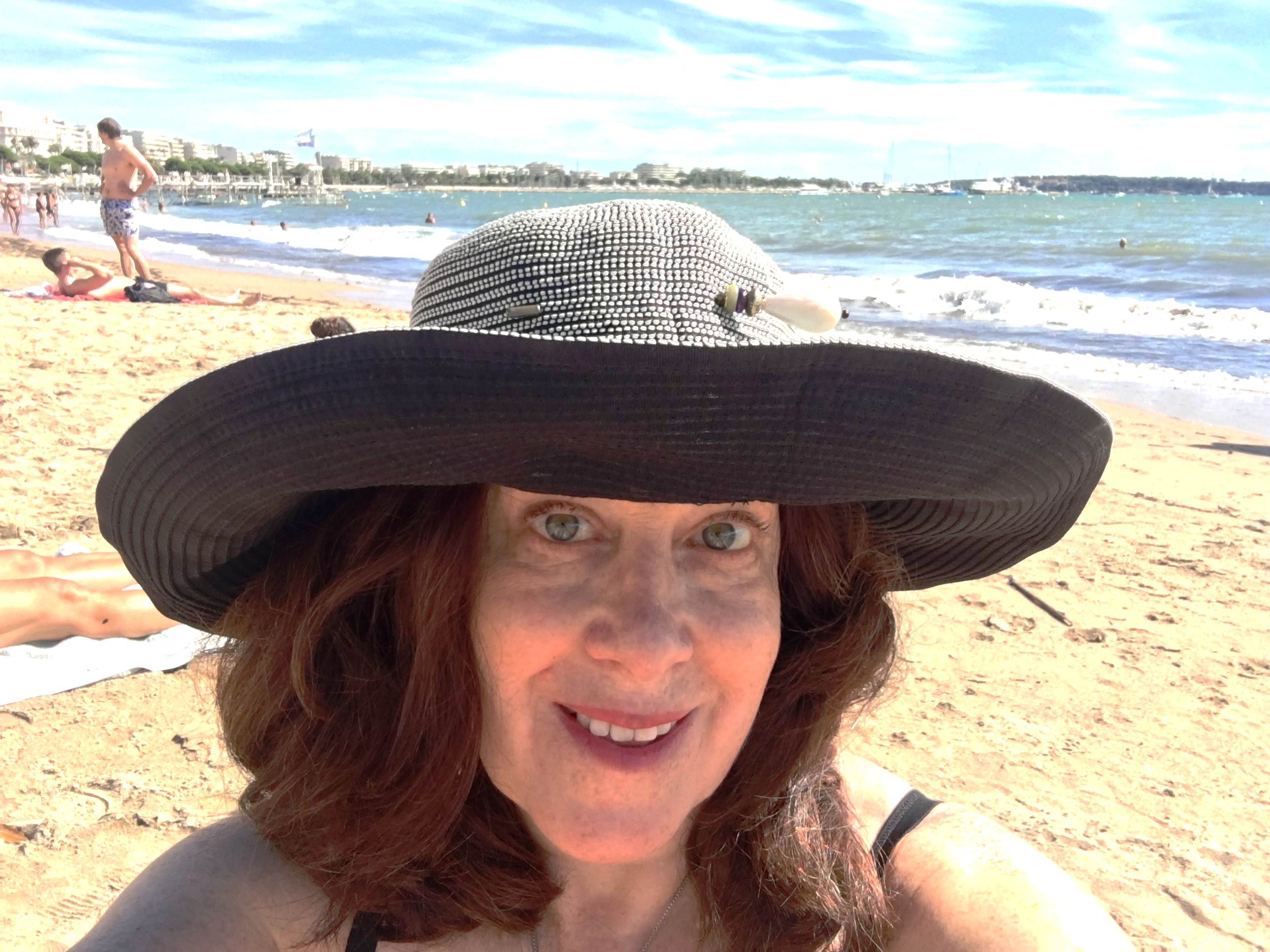 On our second day there, after discovering the beach in Nice to be rather rocky, we decided to spend the afternoon enjoying the silkier sands by the sea in nearby Cannes instead.
Afterwards, I was waiting for my husband to change out of his swimsuit in a public locker room when a gentleman of a certain age (80!) tried to, uh, make my acquaintance.
"Vous êtes seul?" he queried shortly into the conversation. That is, "Are you alone?"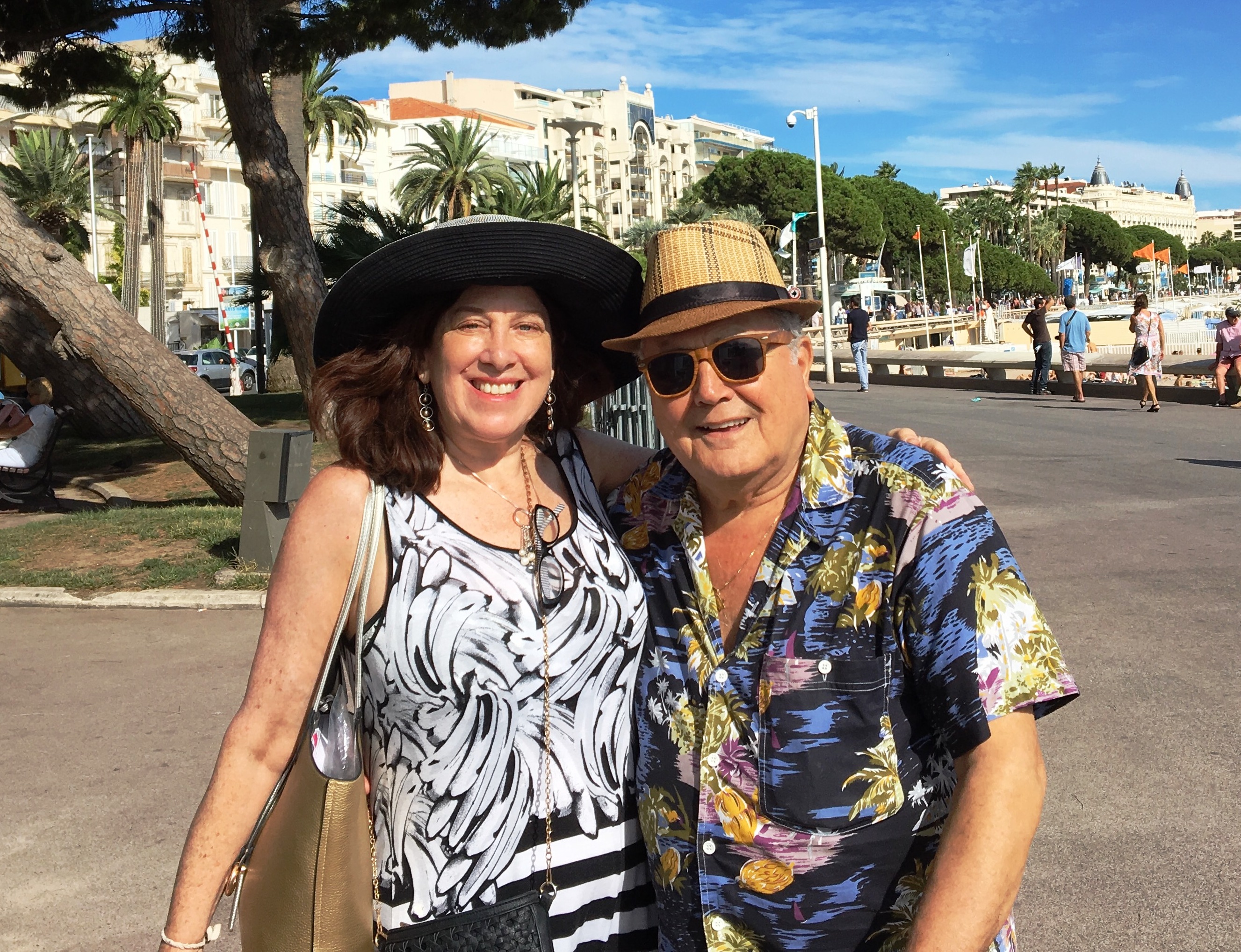 The encounter took an abrupt turn when "mon mari" chose that exact moment to return from the salle de bain. But then it took another when I noticed the gold Star of David pendant peeking out from inside the man's colorful open-necked shirt. And although the term "NiceJewishMom.com" lost something in translation, my new friend Sylvain was soon offering to take us to synagogue with him that Friday night, and getting me to sing "Oseh Shalom" along with him in our only common language, Hebrew, right there on the street.
I must admit that I glanced around at the passersby with some trepidation about this. But no one seemed to take the slightest notice, or so much as bat a French eyelash.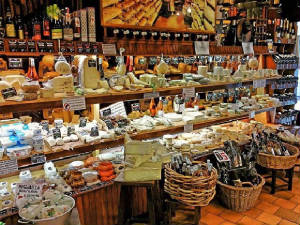 Far less welcoming was the woman in a fancy cheese shop in Aix-en-Provence. Soon after bidding Sylvain au revoir, my husband had wandered into Ceneri Fromagerie, a famous cheese shop in Cannes, and purchased a soft, subtly aromatic cheese called Chinois, which is the French word for "Chinese." After finishing off the last drop of this a few days later, he strode into another upscale fromagerie hoping to buy some more.
"Do you have any Chinois cheese?" he asked the surly woman behind the counter. He said this, of course, in French. His French, I must admit, is much better than mine. But it was clearly not quite good enough to endear him to the likes of her.
"Monsieur," she barked back with icy contempt, "vous êtes en Europe maintenant! Nous n'avons pas du fromage chinois!" ("Sir, you are in Europe now! We do not have Chinese cheese!") Neither did she appreciate his request to taste some of the cheeses they did have before investing in something else.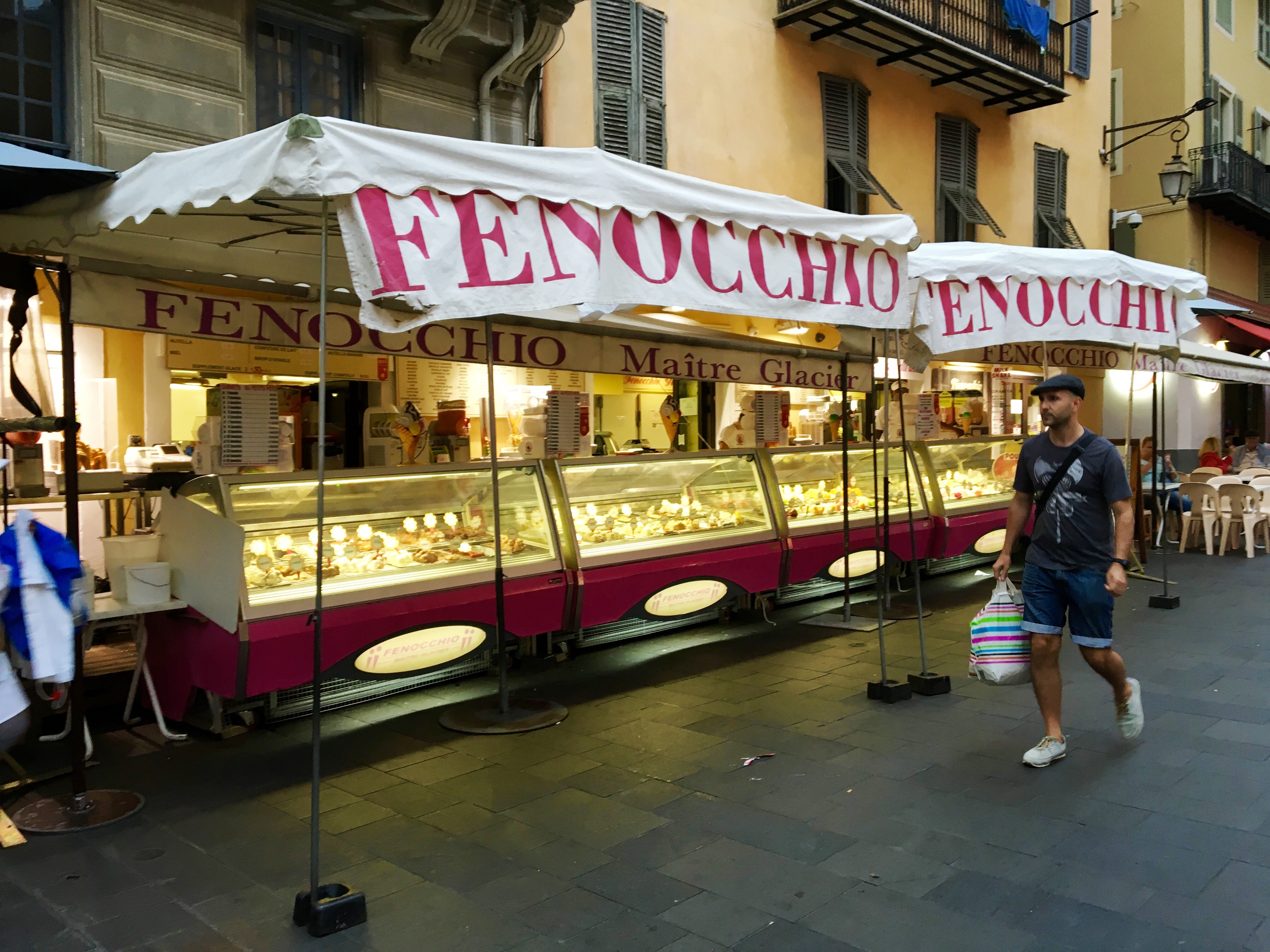 The French may be known for having impeccable taste, but they apparently do not give tastes. For neither were they willing to offer a single free sample of any of the 100-plus flavors available at Fenocchio's, a popular gelaterie in Nice. If you wanted to try one, you had to buy one. That is, a whole scoop of every one you wanted to taste. The problem was that – with so many exotic flavors, from olive, jasmine, avocado, and tomato basil to violette, thyme, torte de blette (spinach pie with pine nuts and raisins) and, believe it or not, beer – we wanted to try them all.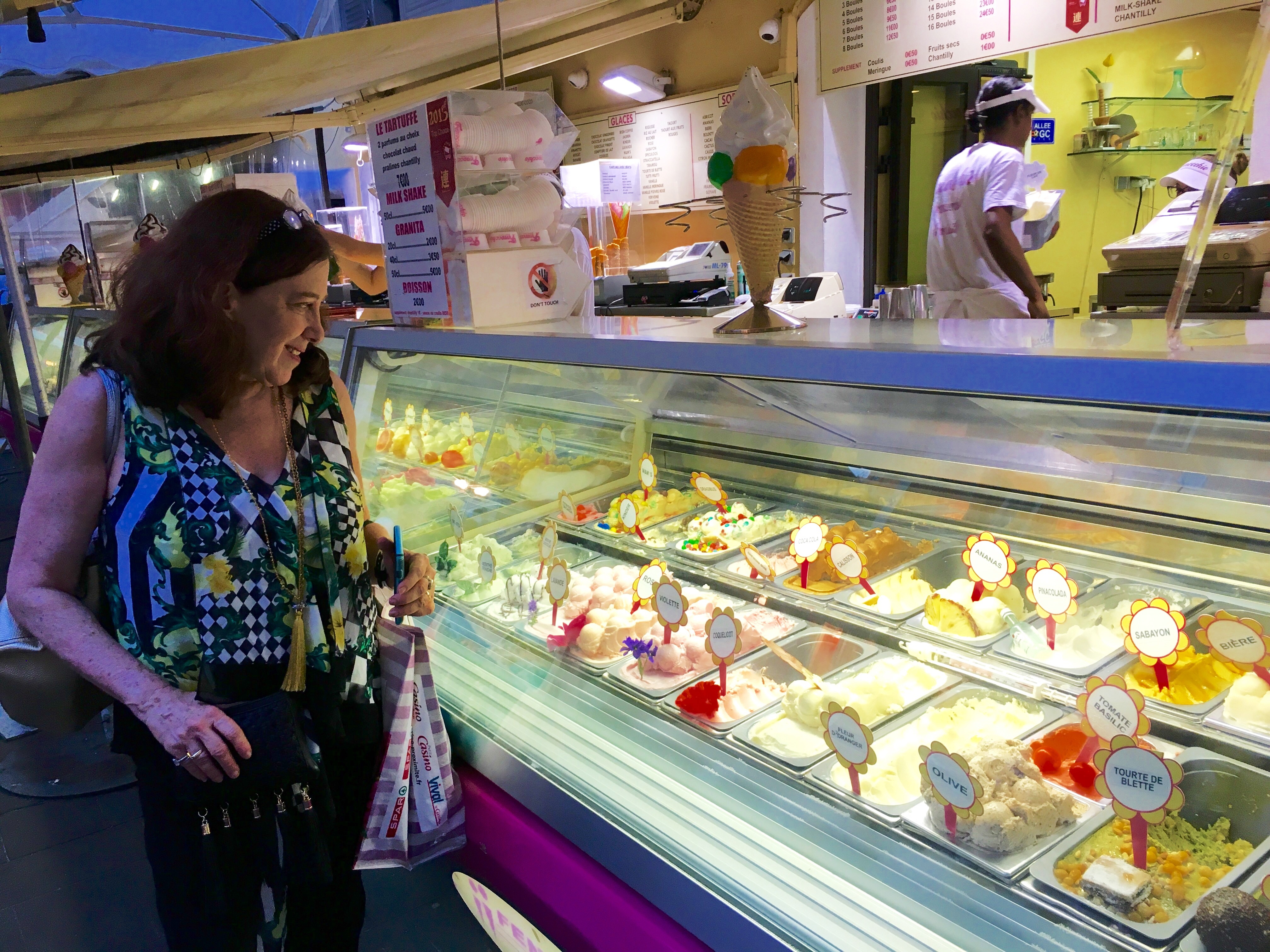 I finally managed to whittle my selections down to a mere three – pale green avocat (which was subtle to the point of blandness), confiture de lait (toffee and cream, their bestseller), and my own personal favorite flavor, noisette (hazelnut). Yum, yum, yum.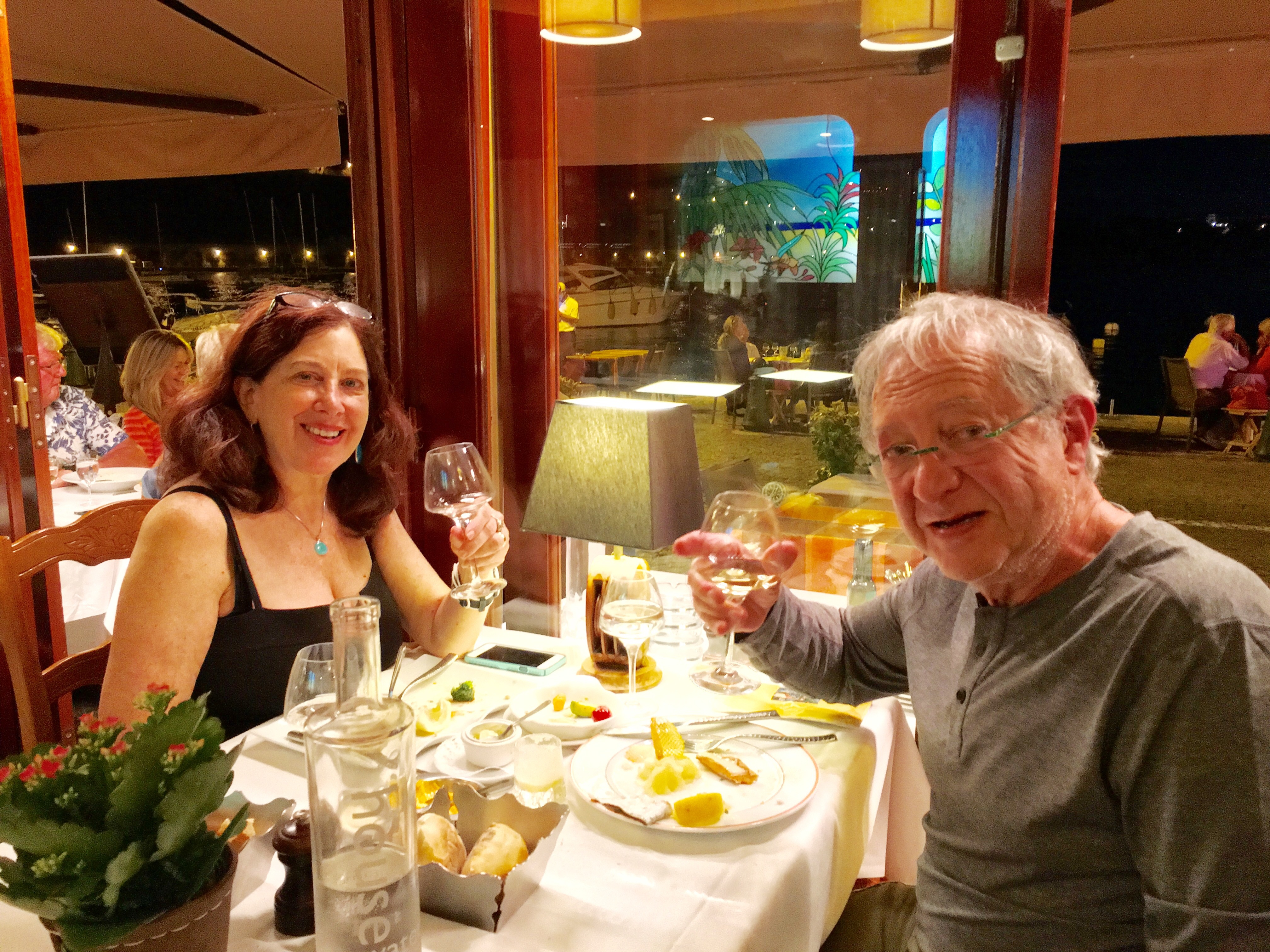 I wish I could say everything we ate on our incredible journey was equally delicious. We had the best fish I have ever tasted at Ma Mere Germaine, a fine seafood restaurant along the harbor in a town called Villefranche-sur-Mer, where the waiters filleted the finned entrees as deftly and delicately as surgeons. Then there was our favorite meal of the entire excursion by far, prepared by the young chef/owner of a phenomenal bistro in Avignon called Restaurant des Teinturiers, where every dish was a veritable yet edible work of art.
But if I am going to be honest, then I must report, for those of you who have never been there, that the French eat differently from you and me. That is, nearly every restaurant we went to had many things on the menu that I would prefer not to put in my mouth – not because I keep kosher, which you must know by now I don't, but for ethical reasons and my own general squeamishness. Never mind that I have always considered myself to be a relatively adventurous eater.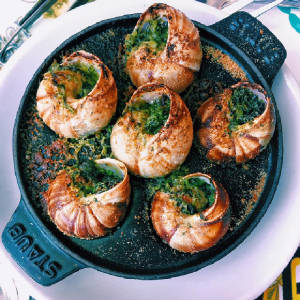 Believe me, I'm not talking about traditional French delicacies like escargots. Trayf though they may be, I love those garlic-butter-soaked little critters, and a snail by any other name would surely taste as sweet. The main items I was trying to avoid were veal, duck, and steak tartare (seasoned raw chopped beef), a culinary staple just as popular in France as hamburgers are here.
Though it may be splitting hairs (or feathers), I simply prefer not to eat baby calves or adorable little ducks, and to avoid red meat as much as possible. Many menus were so limited, though, that I didn't have much choice.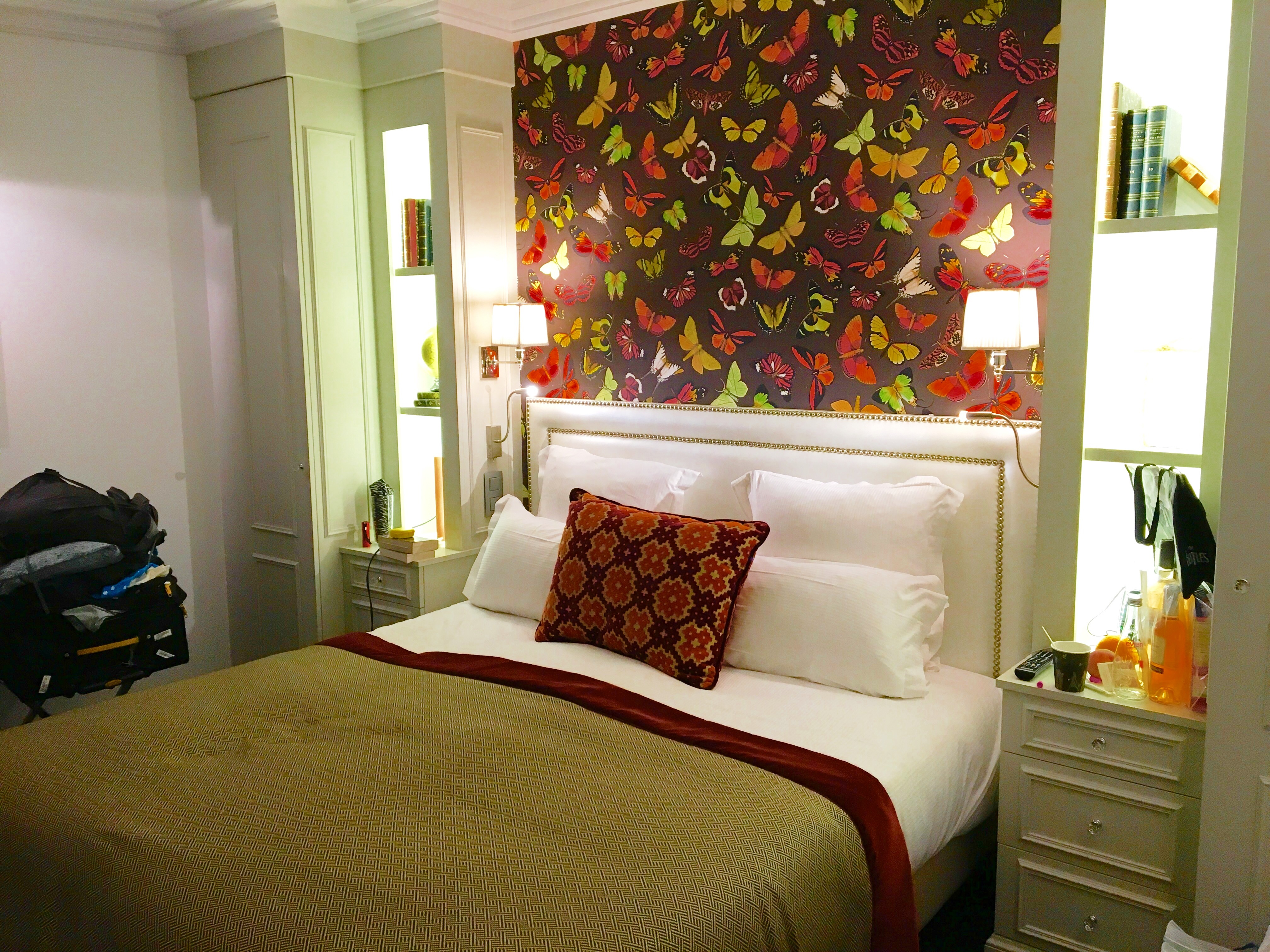 We spent our last three days in Paris, and asked the folks at our incredible hotel on the Left Bank there -- the newly renovated and impeccably run Hotel Monge -- to recommend a nice restaurant for our final meal, hoping our last supper would be something memorable. Unfortunately, we got lost en route to the Eiffel Tower that afternoon, ended up going in the wrong direction on the Metro, and arrived for our dinner reservation almost an hour late.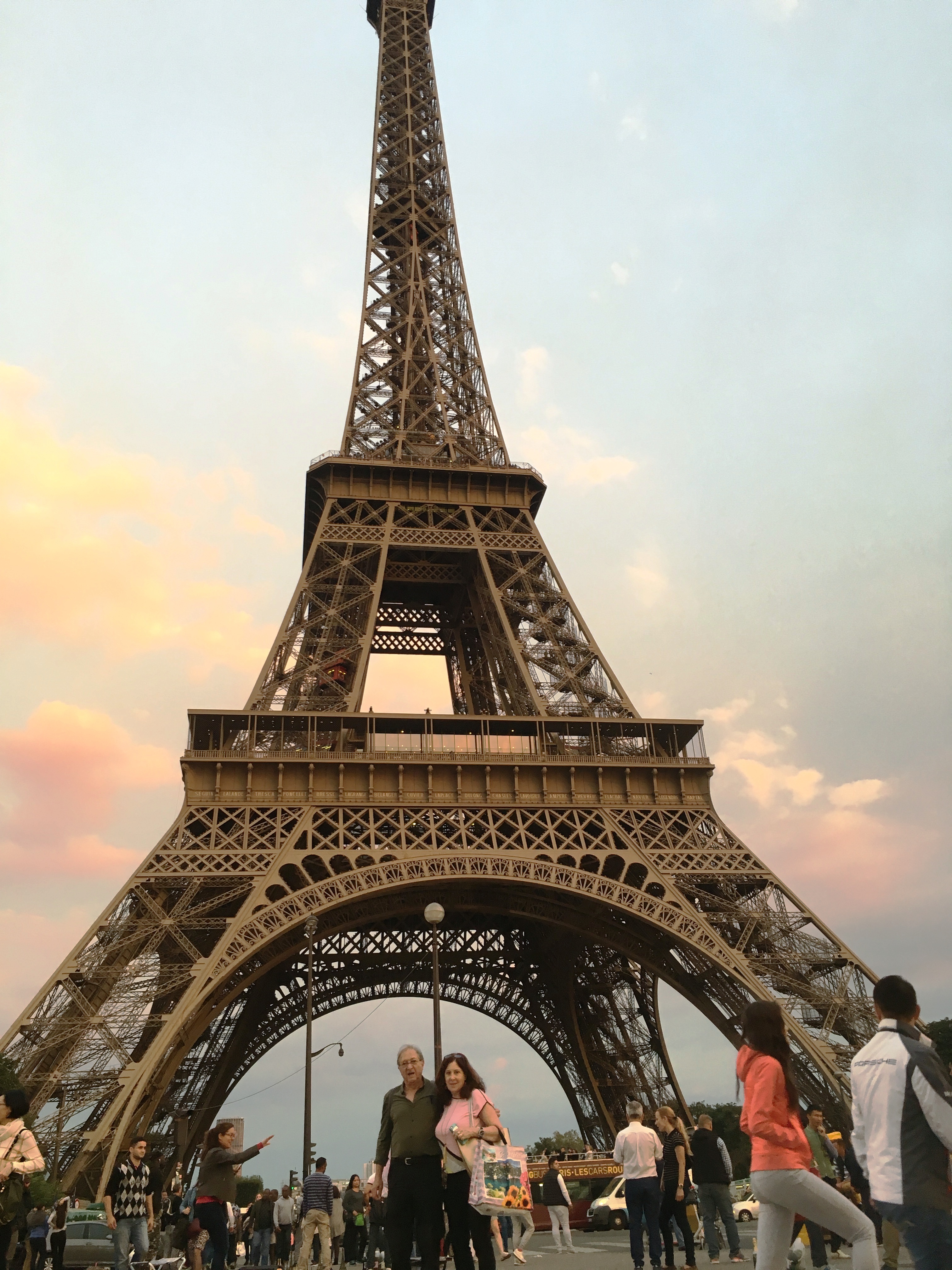 Given that, we were too embarrassed to walk out when we perused the menu and discovered that there were only a handful of entrees available, and none of them sounded remotely appealing.
I quickly decided to resign myself to ordering the dorade, a red fish, with spinach and hot grapefruit in a lemongrass foam (which turned out to be gray and rather tasteless). This left my husband the option of either the steak (which was cooked, but of which he'd had more than his fill), chicken (which he refuses to order in restaurants because he says mine is much better), or the only remaining choice – and I am not making this up – pig cheeks cooked in lentils.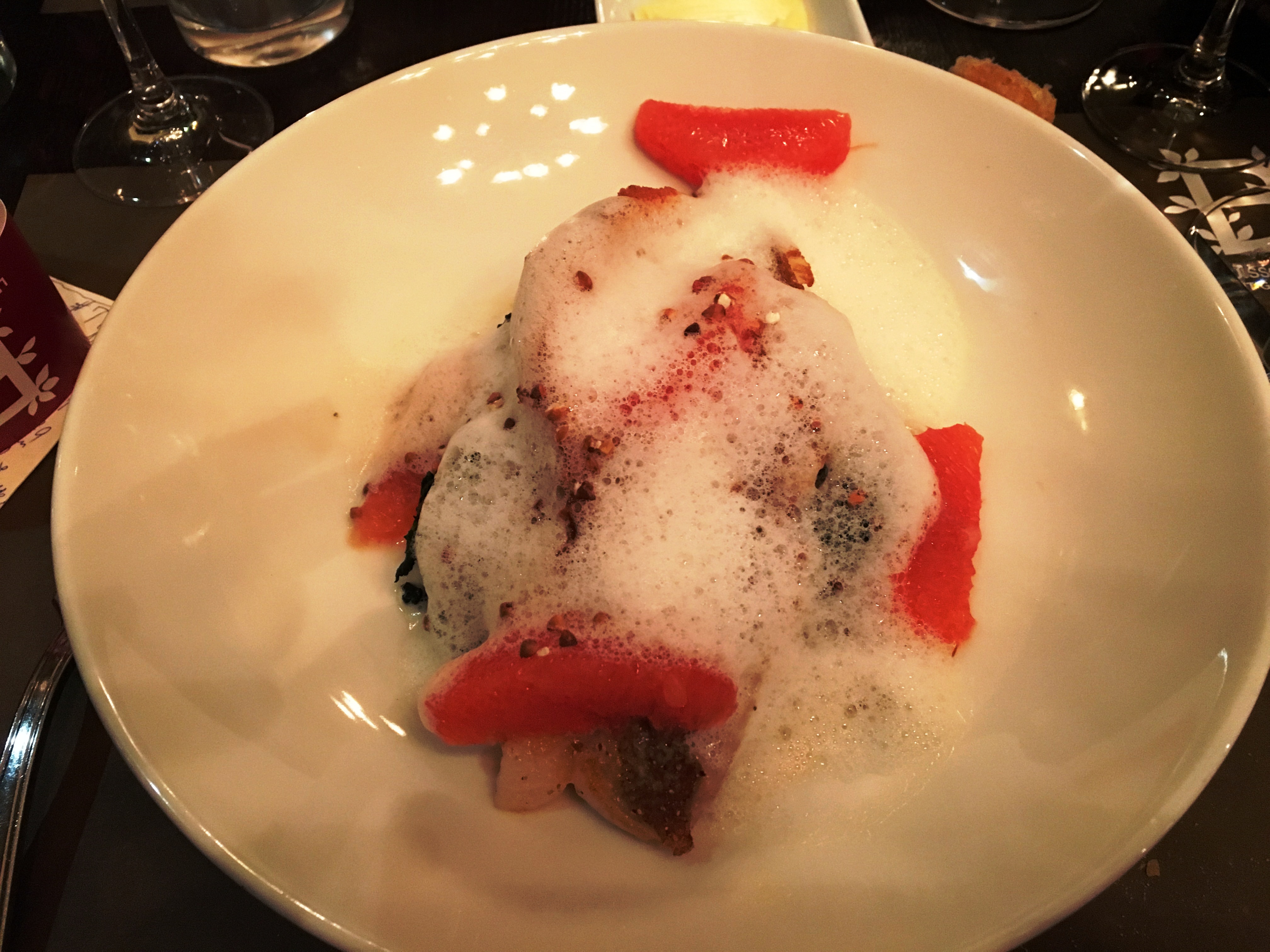 Never mind this restaurant was called Le Buisson Ardent, which translates as "The Burning Bush." They were not a Jewish restaurant, in any respect. They were offering pork. No, not just pork. Pig.
Pig cheeks.
I begged him not to choose this. I said that I would not only refuse to try them, but would probably be sick just watching him eat them. But needless to say, he went ahead and ordered 'em just the same.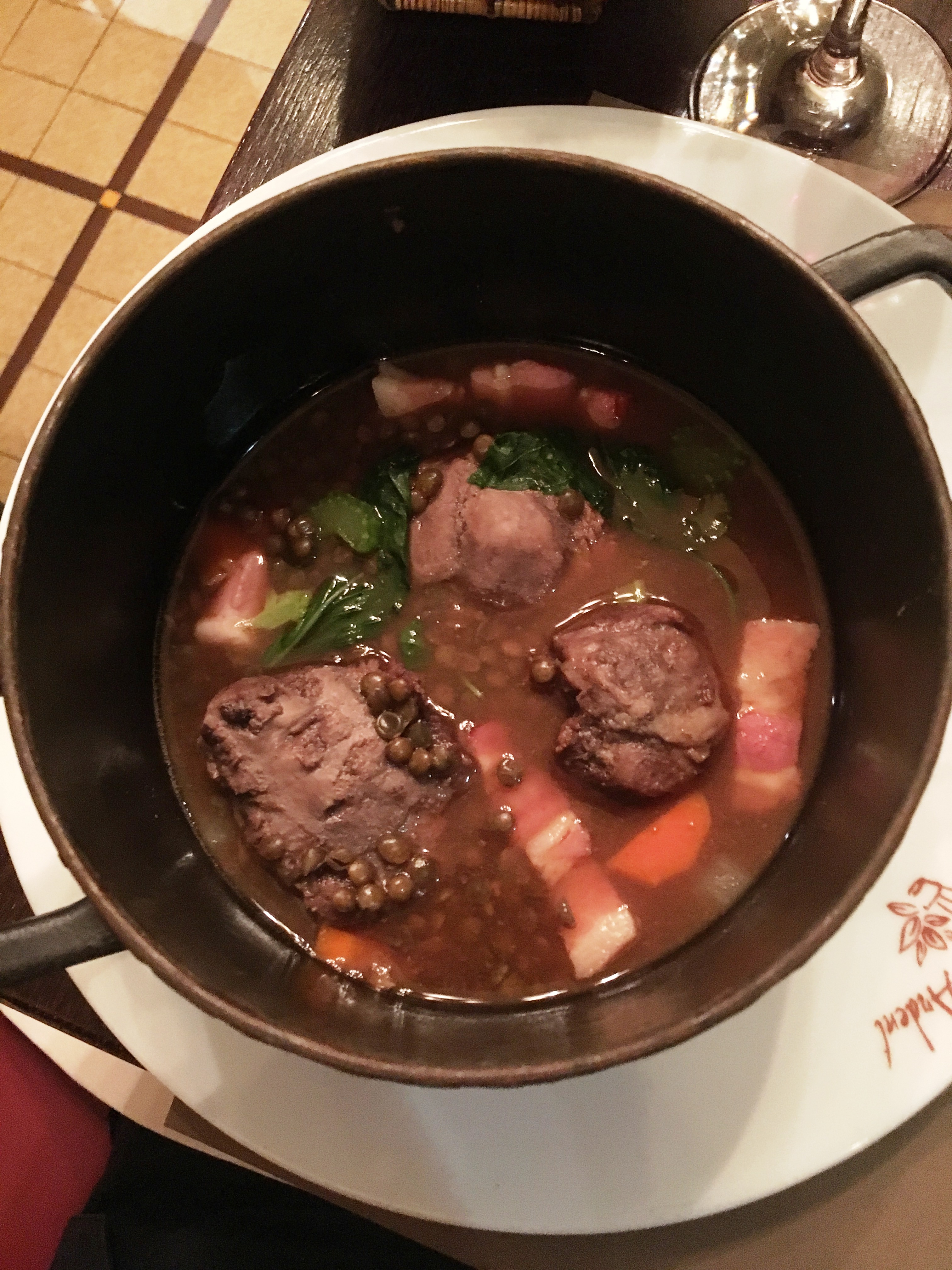 And after watching him take a few tentative bites and admit that I'd been right, curiosity got the better of me and I dared to take a taste myself. And at the risk of making you sick, I must say that pig cheeks tasted an awful lot – I kid you not – like brisket.
But lest you think we did nothing other than eat in France, here are a few more (and far more kosher) highlights of our trip.
We were absolutely mesmerized by the sweeping ocean views, magnificent cliffs and high-brow harbors in Monaco.
I can imagine nothing more charming than the cobblestone streets and craggy stone walls winding steeply up the mountains in two medieval towns we visited near Nice, Eze and St. Paul de Vence.
At our hotel in Aix-en-Provence, the Aquabella, we were able to use the facilities at the classy spa next door, as well as swim in the hotel's vast heated outdoor pool framed by Roman ruins.
And at Renoir's house in Cagnes-sur-Mer, we not only got to view many of the artist's works, but to actually grasp what must have motivated him to paint them in the first place. The view from every window in this three-story stone structure was so stunningly gorgeous that it made you want to capture it instantly in vivid color… and back then, fortunately, he didn't happen to have an iphone.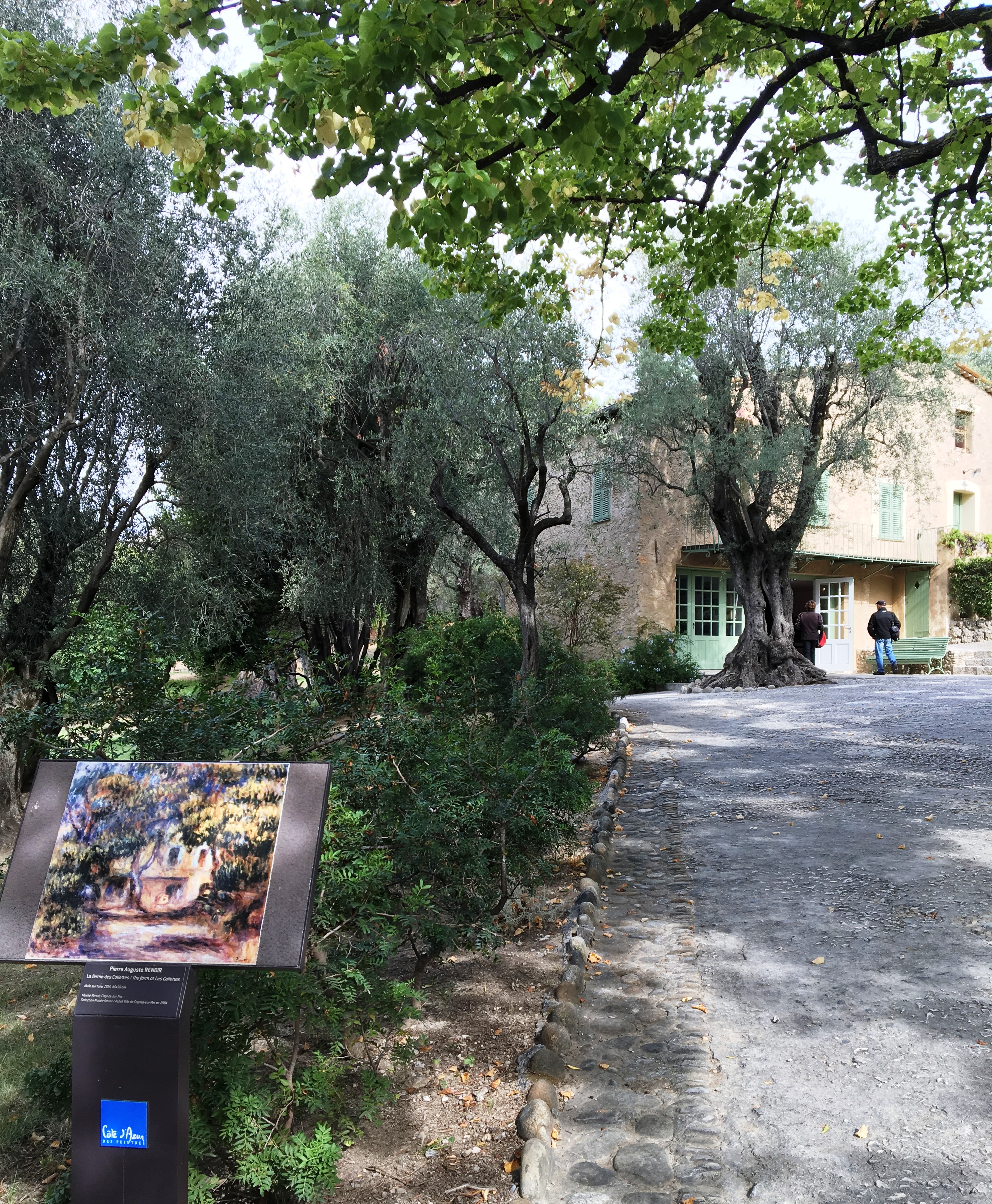 As for vivid color, though, nothing could beat the collection of French Impressionist masterpieces in my all-time favorite museum on earth, the Musée d'Orsay in Paris.
I guess I am truly a writer at heart, because surrounded by people sketching madly inside this cavernous former Beaux Arts railway station, my main inclination was to try to put into words how viewing these impossibly luminous works in person made me feel. And the first words that came to mind were "euphoric," "exhilarated," and "exultant."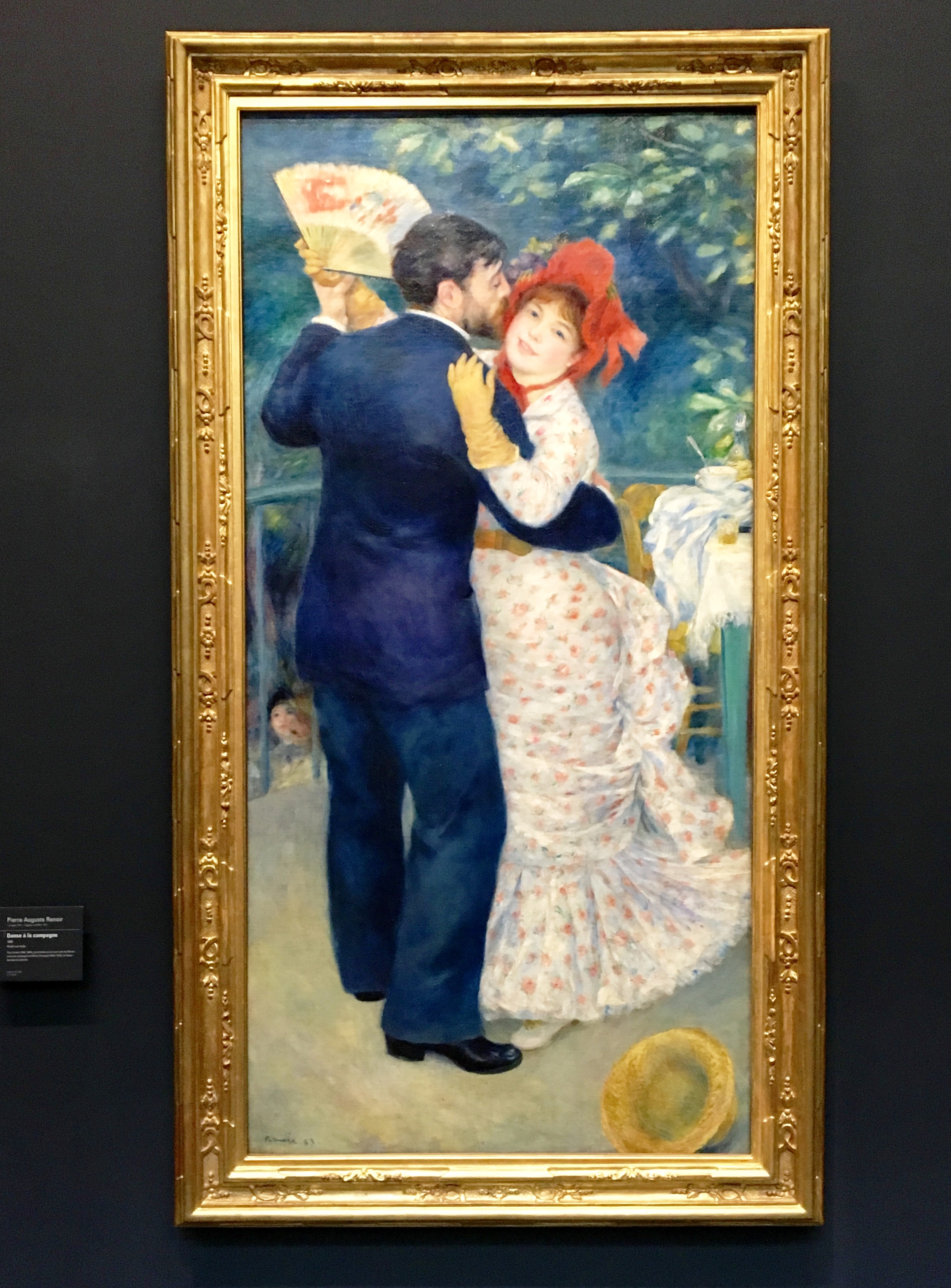 Or maybe I'm just a blithering idiot, because my brain was mostly going "EEEEOWWW!!!!"
To my great dismay (which provoked a far less ecstatic feeling), our journey came to an abrupt close the next night when I suffered a hat attack (and before you have a heart attack, rest assured that I'm fine; that is not a typo).
We arrived at Charles de Gaulle airport a full three hours in advance of our plane with little to do till departure but shop. So I headed instantly to -- where else? -- the Longchamps shop.
I have never been into designer labels myself. I am a woman who travels with a lot of hats in order to avoid the sun, and dares to go to the airport wearing three at once. "Designer" is not my style. But last December, my daughter's boyfriend's mother sent me an actual Prada wallet for the holidays, and I had been wracking my brain ever since wondering what I could send her this year in return. Then it hit me. What could be classier than a genuine Longchamps bag that came straight from Paris?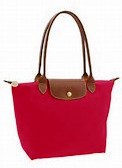 These bags come in about a dozen colors. I tried desperately to reach my daughter by text, email, phone, the FaceTime, asking her advice. The wifi was so bad in the airport that nothing worked. Finally, I gave up and made a choice: a medium tote and matching change purse in rich tomato red.
Then I busied myself in the duty-free shop buying more wine and cheese (though alas, no chinois) for another hour, until I got a sudden text from Allegra. Yes to the red, she said. But she wanted an olive bag for herself!
Back to Longchamps. Of course that turned out to be the ONE and only color they were out of. And after 20 minutes of failed attempts to text her for an alternative choice, I realized my that plane was now BOARDING!!!
I raced across the airport frantically, where I seemed about to sail through Security with ease. Until the woman manning the bag X-ray machine noticed my hat.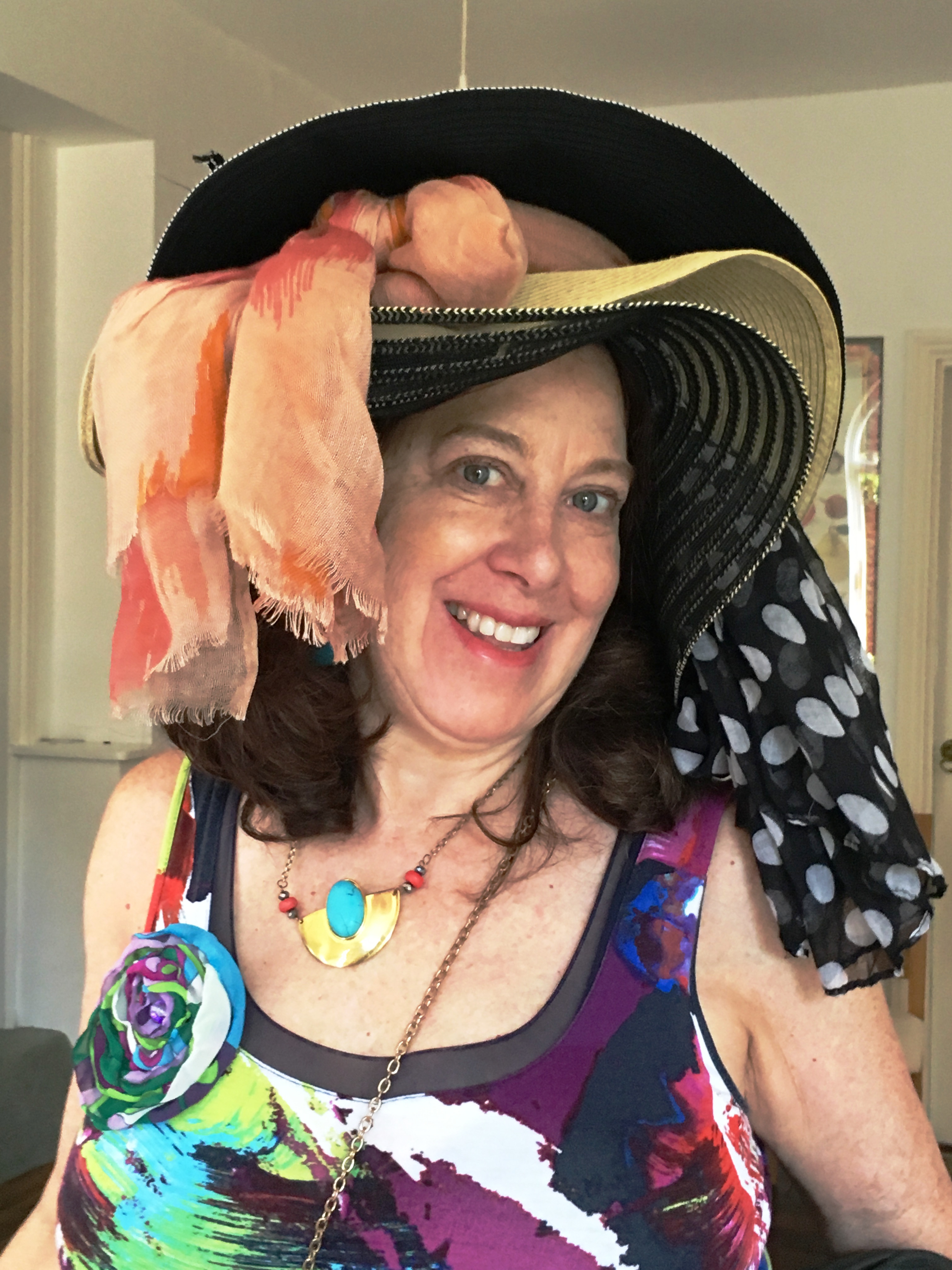 Yes, hat. Not hats. I was only wearing one at the time. But the one I was wearing was equipped with a beautiful antique hat pin.
No one had batted an eyelash at this at JFK. But now it attracted a bevy of guards. Four of them! One cautiously removed the end, gingerly touched the sharp tip, and grimly shook her head at me.
Oh. My. God. Seriously?
"C'est un bijou!" I pleaded sadly, summoning the word for jewel. "C'est une antique!"
The head guard regarded me with solemn contempt.
"Madame, eet eez forbidden!"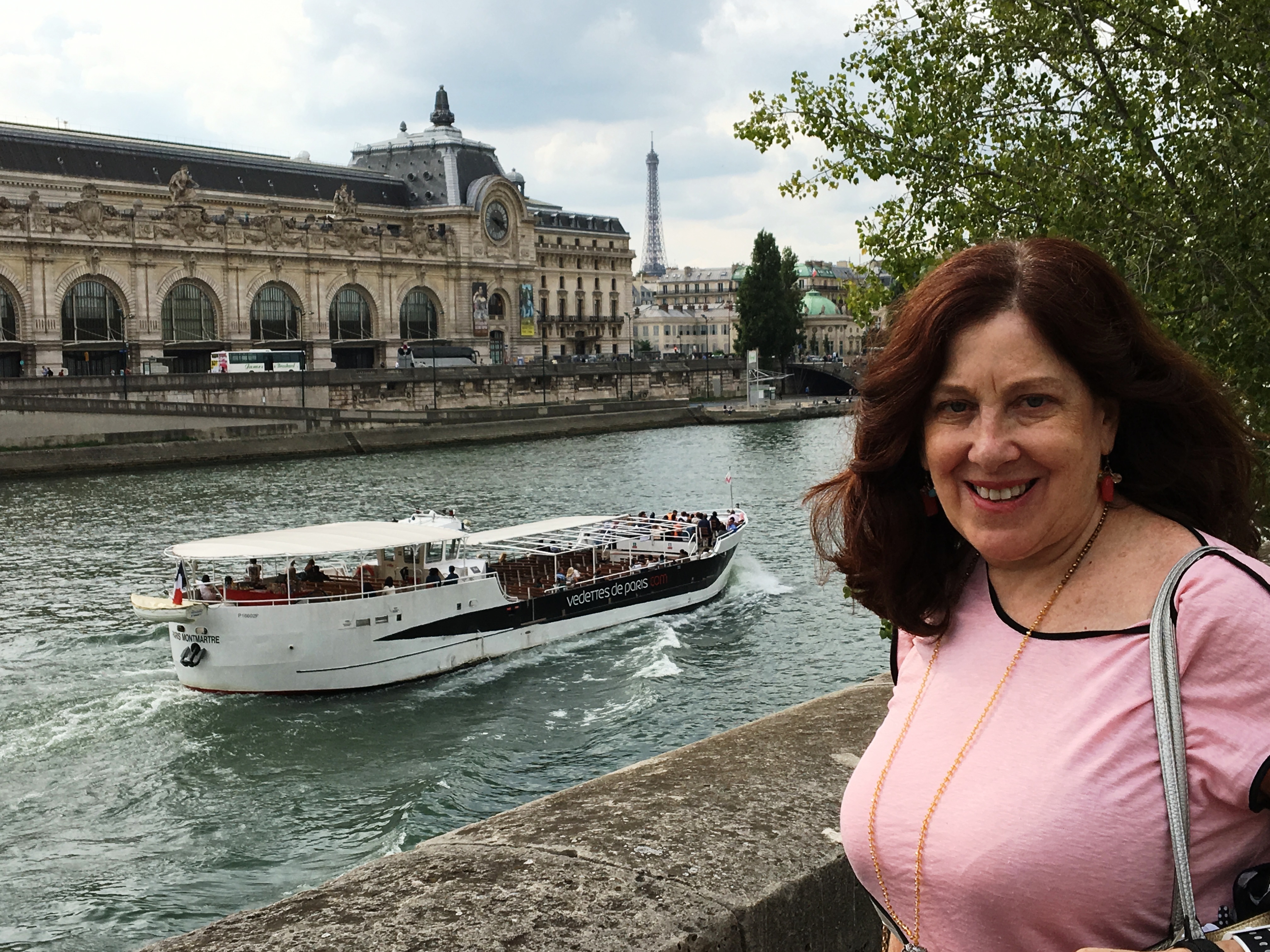 I loved that pin. I bought it years ago at the famous flea market in Brimfield, MA. So I shuddered and actually fought back tears as I watched yet a third guard toss it unsympathetically into the trash.
But I also had to stifle a laugh and sense of euphoria as well. Because tucked into my carry-on were two more hats, and they had failed to detect that one of them was equipped with an even longer and sharper pin!
And besides, it was a small price to pay for getting to go to France.
Lesson learned. From now on, I will only wear one hat at a time... and/or leave the hatpins at home.
Once again, a happy and healthy New Year to all of you. And hopefully no more hat attacks in the coming year pour moi!!!
11:32 pm
Friday, September 2, 2016
A Word From The Weiss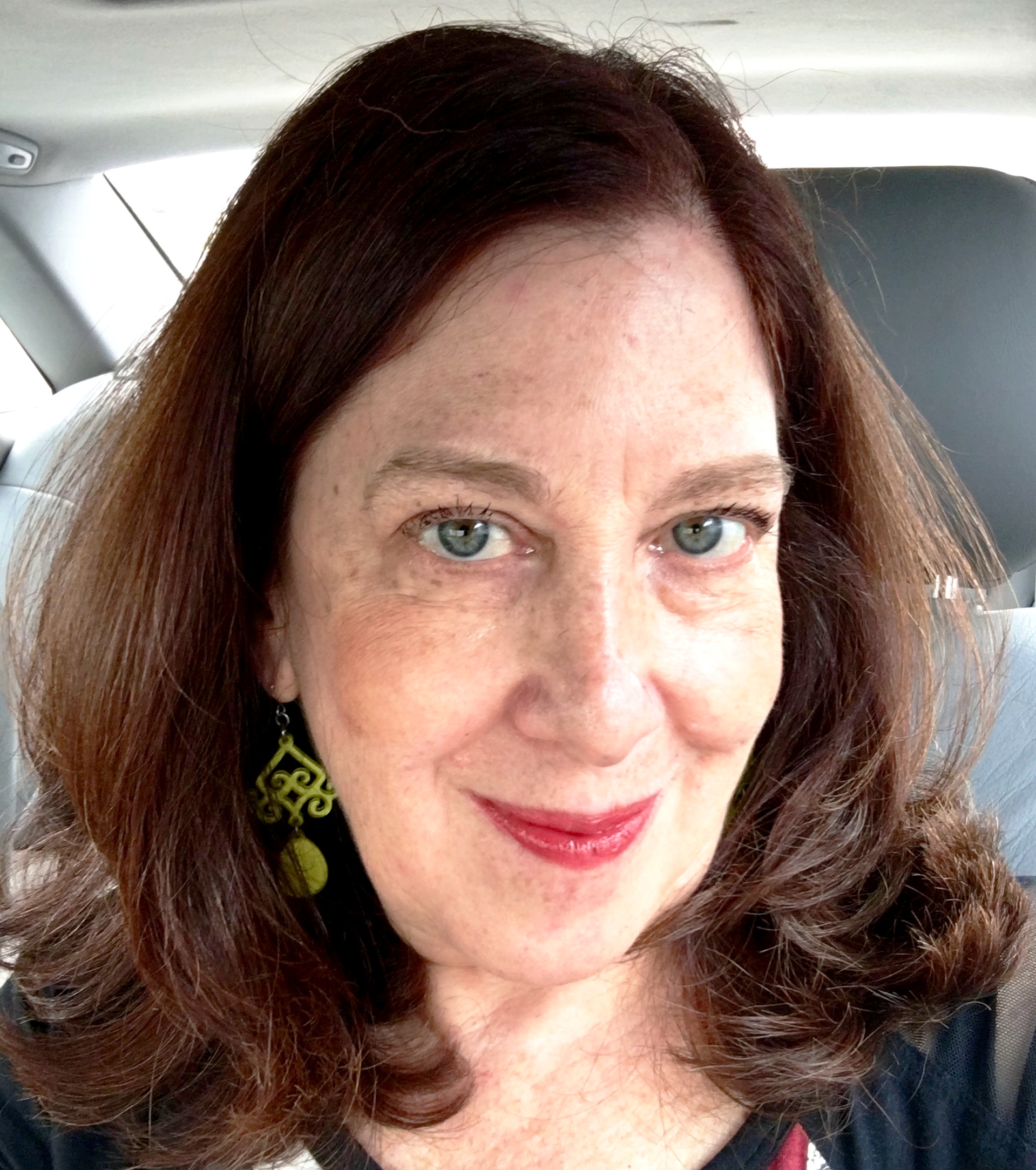 OK! OK! OK! Before you even begin to tell me that I have virtually gone AWOL for over half the summer and become one of the worst blogging correspondents ever, let me just point out that last week was special. Last week, I had one of the best excuses ever. That is, Saturday was my son's 30th birthday – his biggest milestone ever, beyond the bar mitzvah and the wedding, of course – and being a nice Jewish mom, I chose to mark it by undertaking what may be my most ambitious project ever.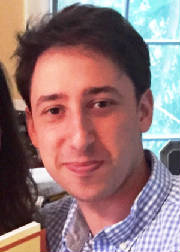 I mean ever. It was a project, after all, that was not just monumental, but 30 years in the making.
Then again, the actual work only began 17 years ago, soon after the bar mitzvah. That's when our good friends Sari and Arthur sent Aidan a special present to mark the day that he became a man: a beautiful, stylish, black leather-bound photo album.
This wasn't the typical modern album, the kind filled with pages of clear plastic compartments into which you can easily slip standard 4x6 or 5x7 prints.
This one was the real deal. That is to say, the real, rather old-fashioned deal – the kind that my parents made once upon a time for their own weddings and distant youth.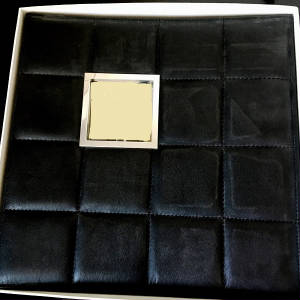 It was a voluminous volume equipped with 30 sheets of thick, black archival paper. The front and back covers were constructed from buttery soft, quilted jet-black leather. A little pocket inside the back cover held hundreds of tiny black triangular tabs. The only way to secure photographs inside was to apply one of these tabs to each of their four corners, lick or otherwise moisten the back, and then press them into place.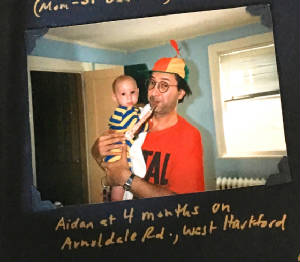 It was a beautiful gift. A thoughtful gift. A very special, exceptional gift. But it was also a demanding one. It demanded a level of organization that I did not possess. The kind of discipline that allows you to start and stick to an installment plan in which you insert photos on a regular basis, every time your kid has a photo op or does something noteworthy, like spin a dreidel, dress up for Halloween, or actually clean his or her room.
I knew that I should do that. I always meant to do that. But life is busy. And so am I. The most I could seem to manage was to keep shoving photos and memorabilia into the box that held the album, in hopes that I would find time to attach them someday.
And that is what I did. For 17 years.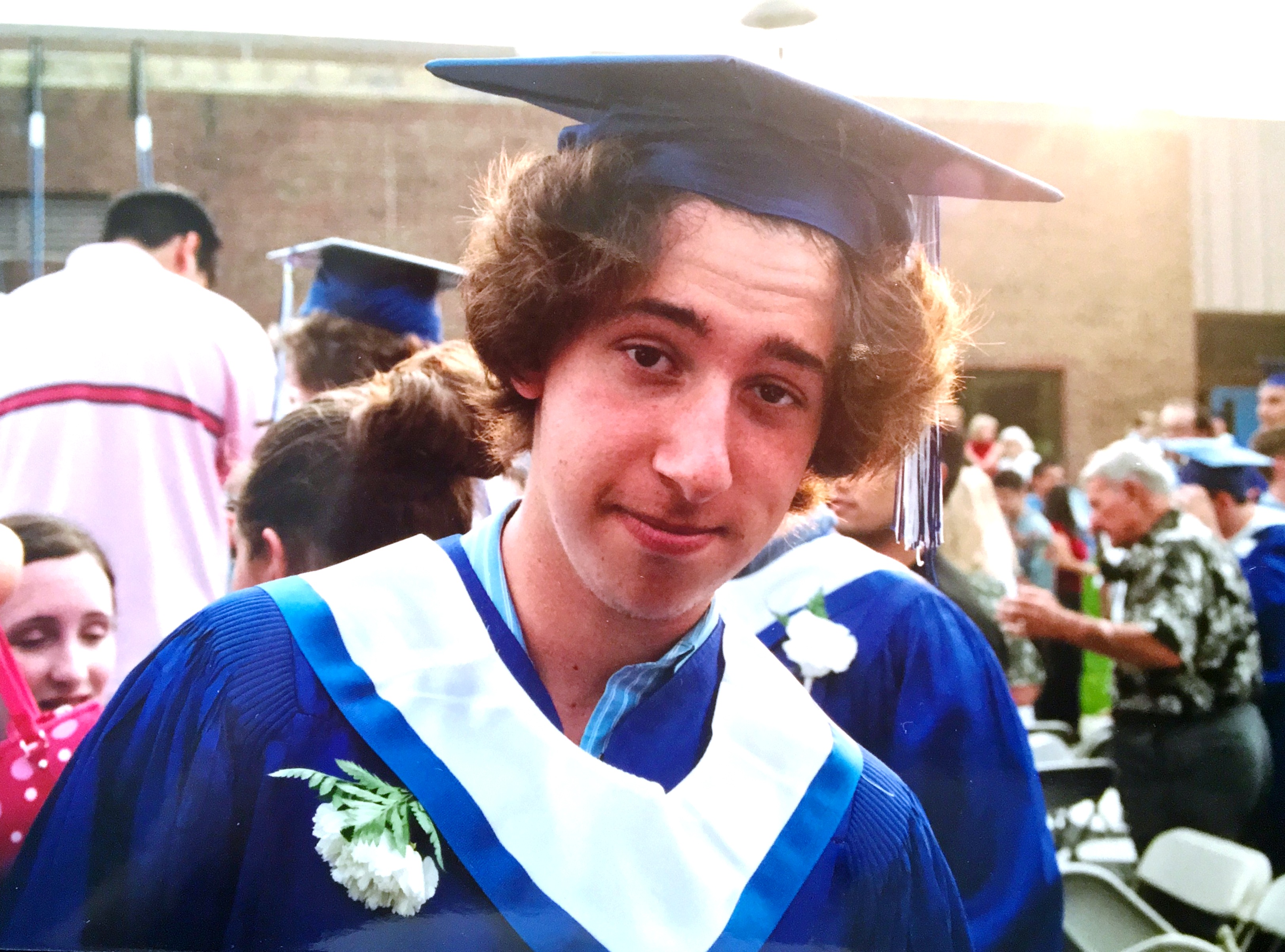 When Aidan graduated from high school, I wanted to finally assemble the album as a graduation gift. But I was too busy planning his graduation party. Besides, I didn't want him lugging something so precious to his chaotic college dorm.
When he was about to graduate from college, I thought of doing it again. But I was still overwhelmed and didn't want him taking it along to a series of nomadic apartments.
Then, after he got engaged last summer, I became determined to surprise him with the album as a very special wedding gift from his dear old nice Jewish mum. This would also be a way to introduce his bride-to-be to the real, unadulterated Aidan (not that, after four years together, Kaitlin didn't already know and love the real Aidan).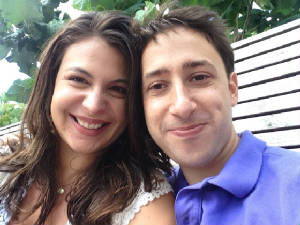 By then, in my mind, the album had grown in scope and proportion to be profound. This would not be just a photo collection starting from the day he was born. To me, these prints provided full-color, concrete proof that he had been blessed with a happy life.
A very happy life, if you ask me, even though he is almost infamous for his stiff-lipped, stony expressions and a refusal to smile whenever there's a camera in sight (which made finding photos in which he actually looked happy like – excuse the goyisheh expression – searching for the Holy Grail).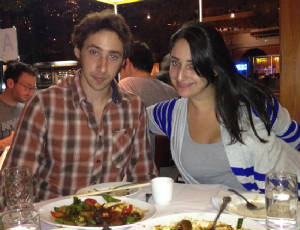 Yet if I had been too busy to assemble the album during the past 16 years of his life, then I certainly had no time to do it during the hectic year that we spent planning his wedding.
So when his big birthday rolled around only two months after the Big Day, I viewed it as a second chance. Maybe my final chance – or at least my last big chance until the next major milestone (and I don't dare to speculate what or when that might be).
So I pulled out the box, which over the years had grown so chockfull of prints that the lid rested lopsidedly about a foot above the bottom, like a splayed-open accordion.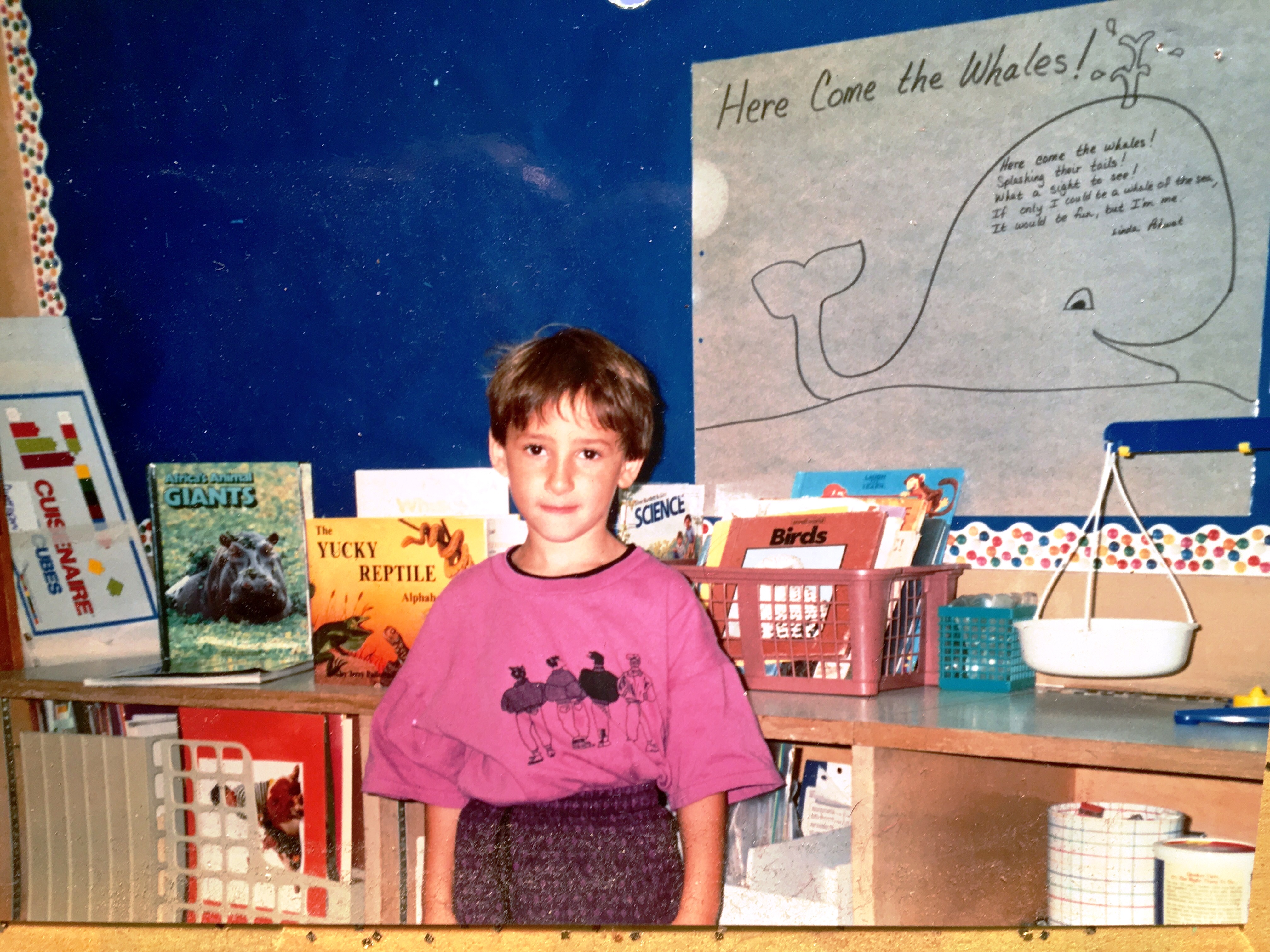 After piling photos in it haphazardly for going on two decades, the hardest part was trying to put them into some semblance of chronological order. Some had been taken when he was an infant or toddler. Others clearly hailed from high school and beyond. But it wasn't easy telling the difference between two months old and four months old.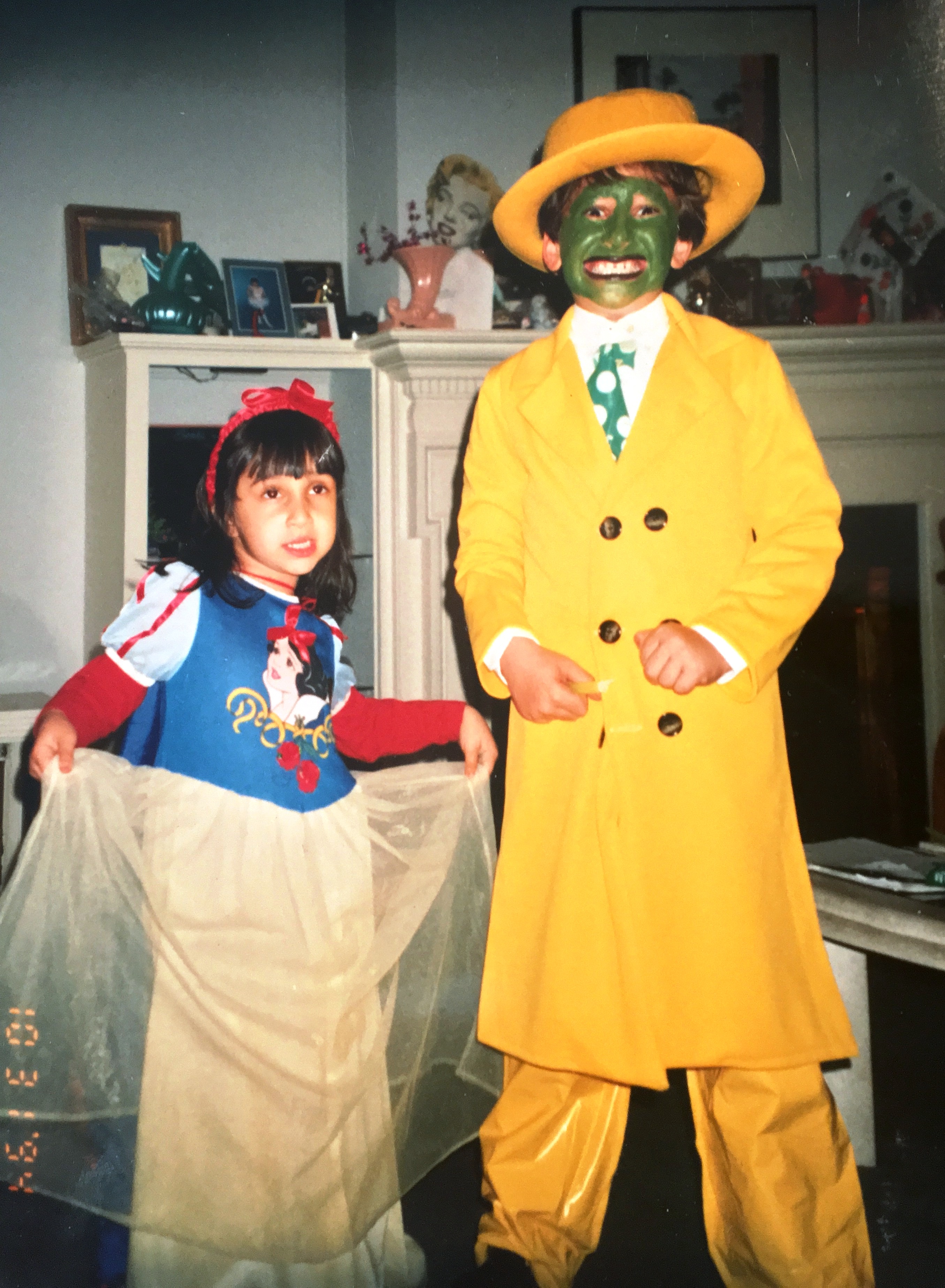 And had he been 8 (or was it 9?) the year he dressed up for Halloween in a canary yellow trench coat, his face shmeered with olive green gook to resemble the title character in a 1994 Jim Carrey movie called "The Mask"?
Why, oh why hadn't I taken the time to scrawl the dates on the backs of these prints? For awhile, back in the '90s, we'd had a camera that had automatically inscribed the day, month, and year in the bottom corner of every single photograph it took. Elegant? No. A godsend, though.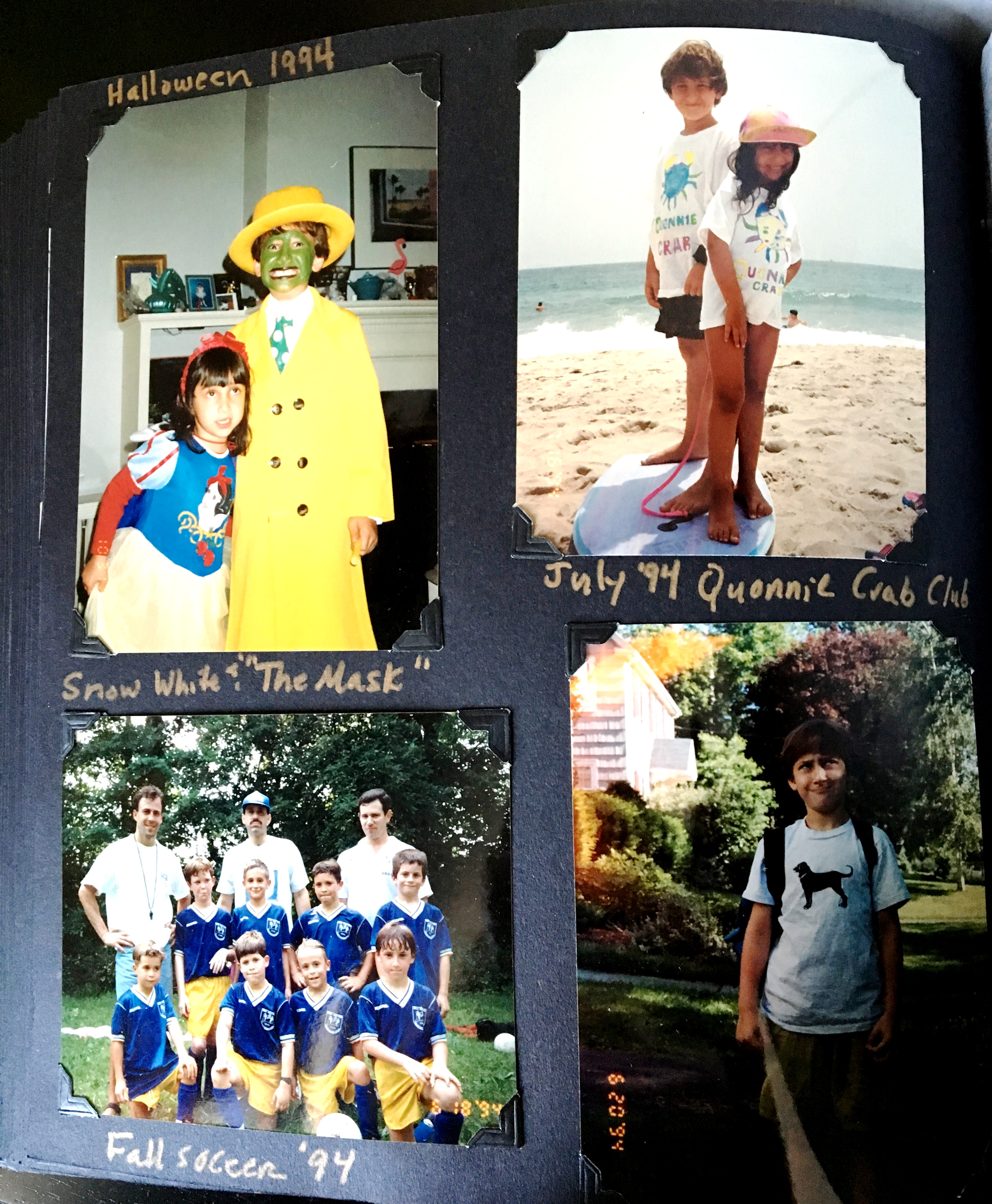 For the rest, the best I could do, I guess, was guess.
After I had arranged my hundreds of pictures in vague, estimated order by date, I chose an image I had always loved to insert into the window in the cover. It was a picture taken in June 2000, the day Aidan graduated from King Philip Middle School at age 13. But it looked more or less like the 30-year-old Aidan-to-be of today.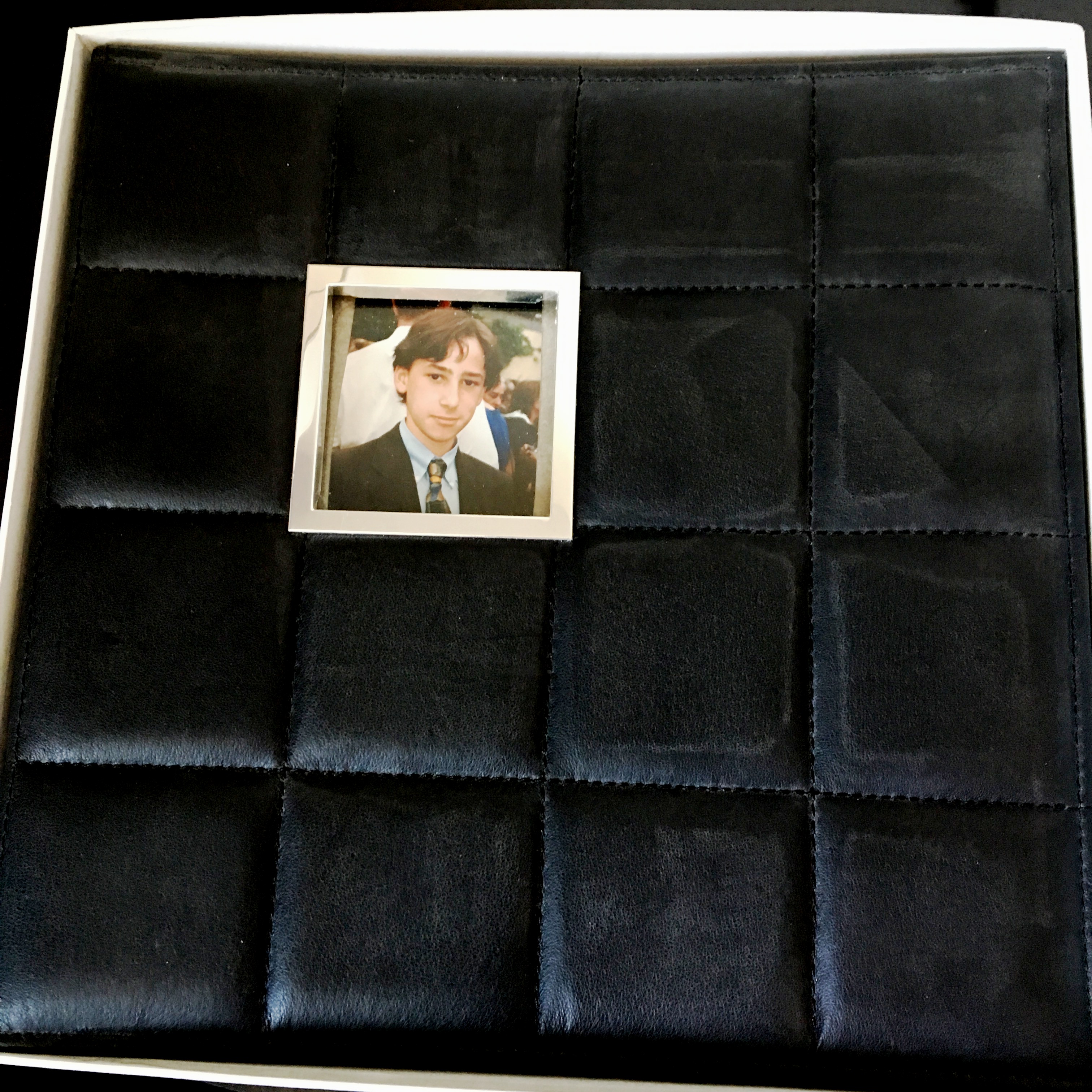 Then I proceeded to start carefully affixing photos on the inside, one by one, three or four to a page, beginning with one of my husband manically clutching my belly soon after we'd first learned that our firstborn was growing somewhere inside it.
One of the main advantages of this kind of old school album is that it allows you to give the photos silly captions ("It's a bird! It's a plane! It's Super Aidan!"), or to at least jot down key info like where, when, and on what occasion it was taken.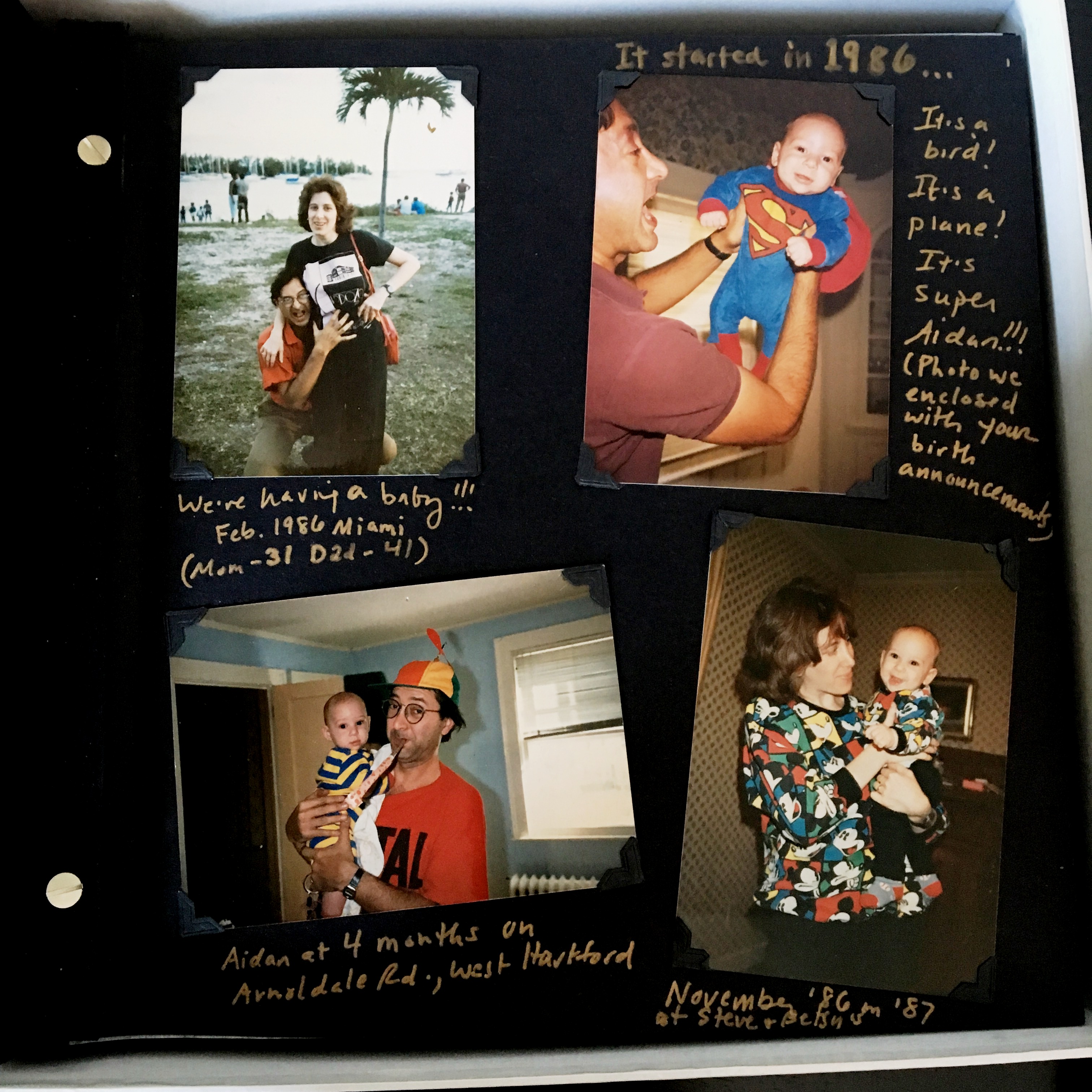 Why, there was even enough space at times to provide behind-the-scenes insights, like I did for a photo snapped when Aidan was 2 that became our year-end holiday card. Although we had chosen a generic, non-denominational holiday design, the printer had made an error and inserted an image of Santa Claus with the words "Ho Ho Ho" below. And we had ordered them so late that there had been no time left to get them reprinted. So we had been obliged to send them out as is, with a disclaimer. Ho ho ho, indeed.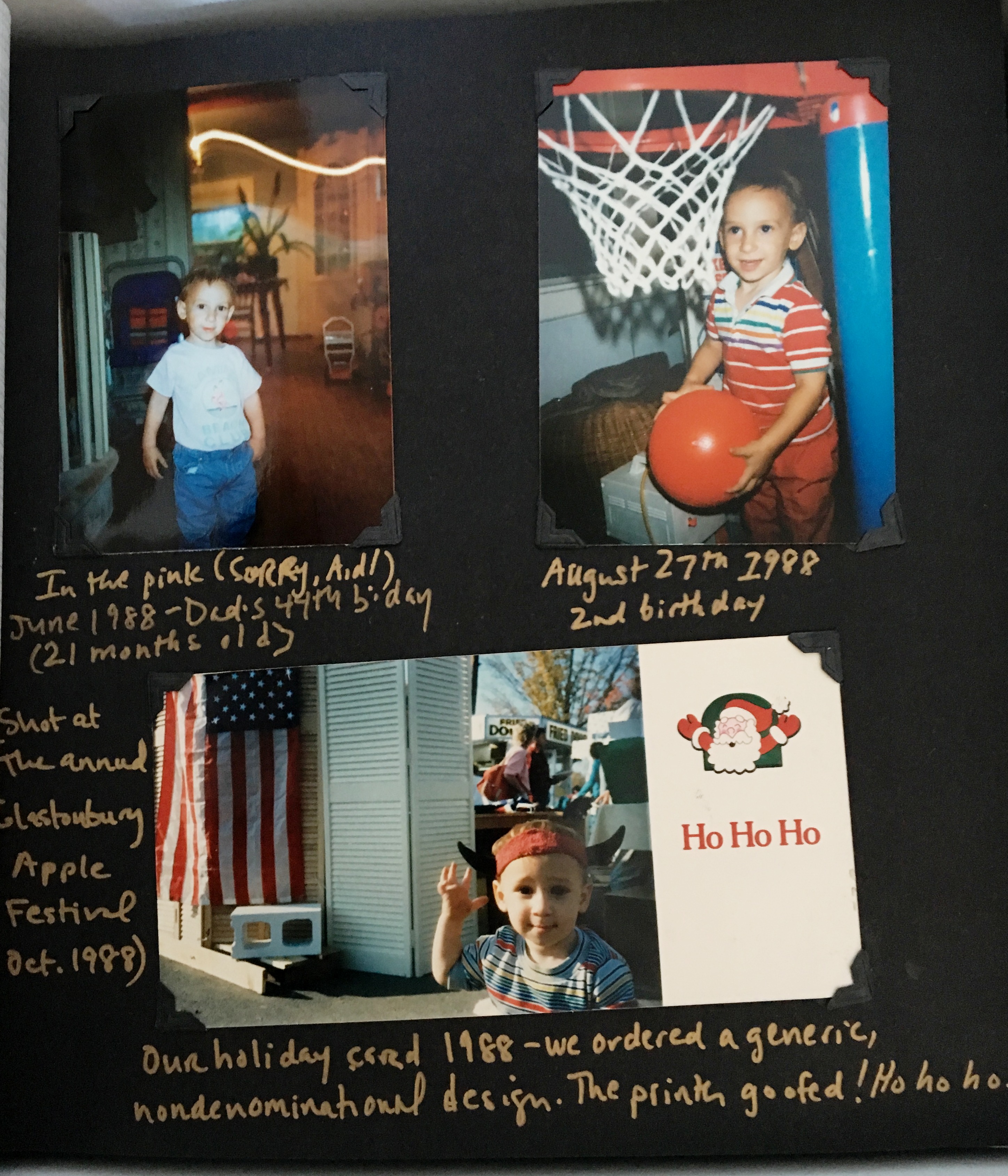 I began filling the album early on Monday morning, taking only occasional breaks to do absolutely essential things, like go to the loo, attend my weekly Zumba class, and watch the latest episode of Bachelor in Paradise. But by 2 a.m., when I finally gave up and called it a night, I was only a few measly pages into the project… and Aidan was still in diapers.
So I started in again on Tuesday, and then Wednesday as well. Each night, I was up till 2 or so again (the latest hour at which I could manage to not begin gluing things upside down or writing total gibberish in gold permanent ink).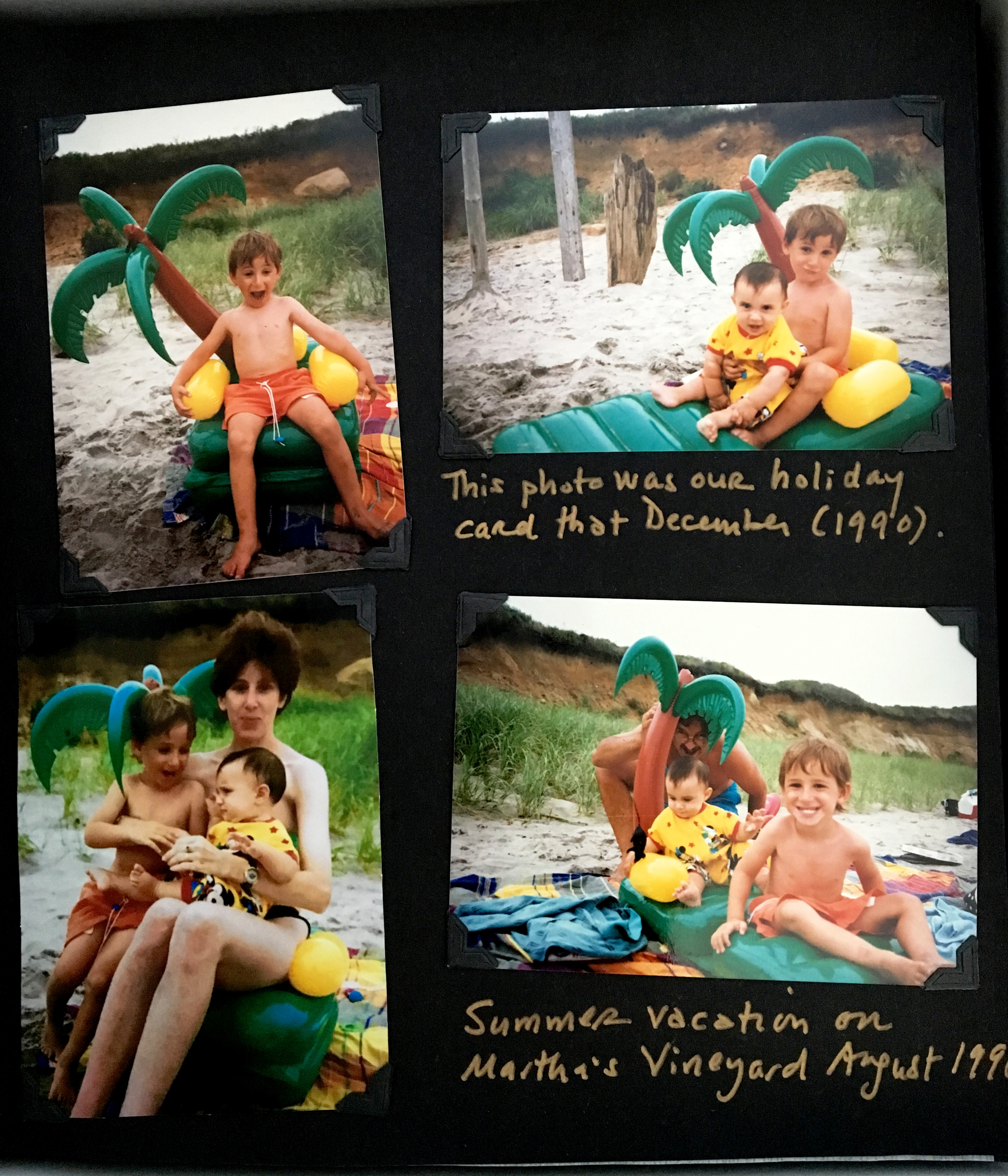 What, you might wonder, was taking so darned long? One problem was that, even though I already had hundreds of photos, I found myself stopping repeatedly to forage throughout the house for essential pictures I knew were still missing.
I also felt obliged to check through old letters and documents and, yes, installments of my blog to verify names, places, and dates before daring to inscribe them in permanent ink.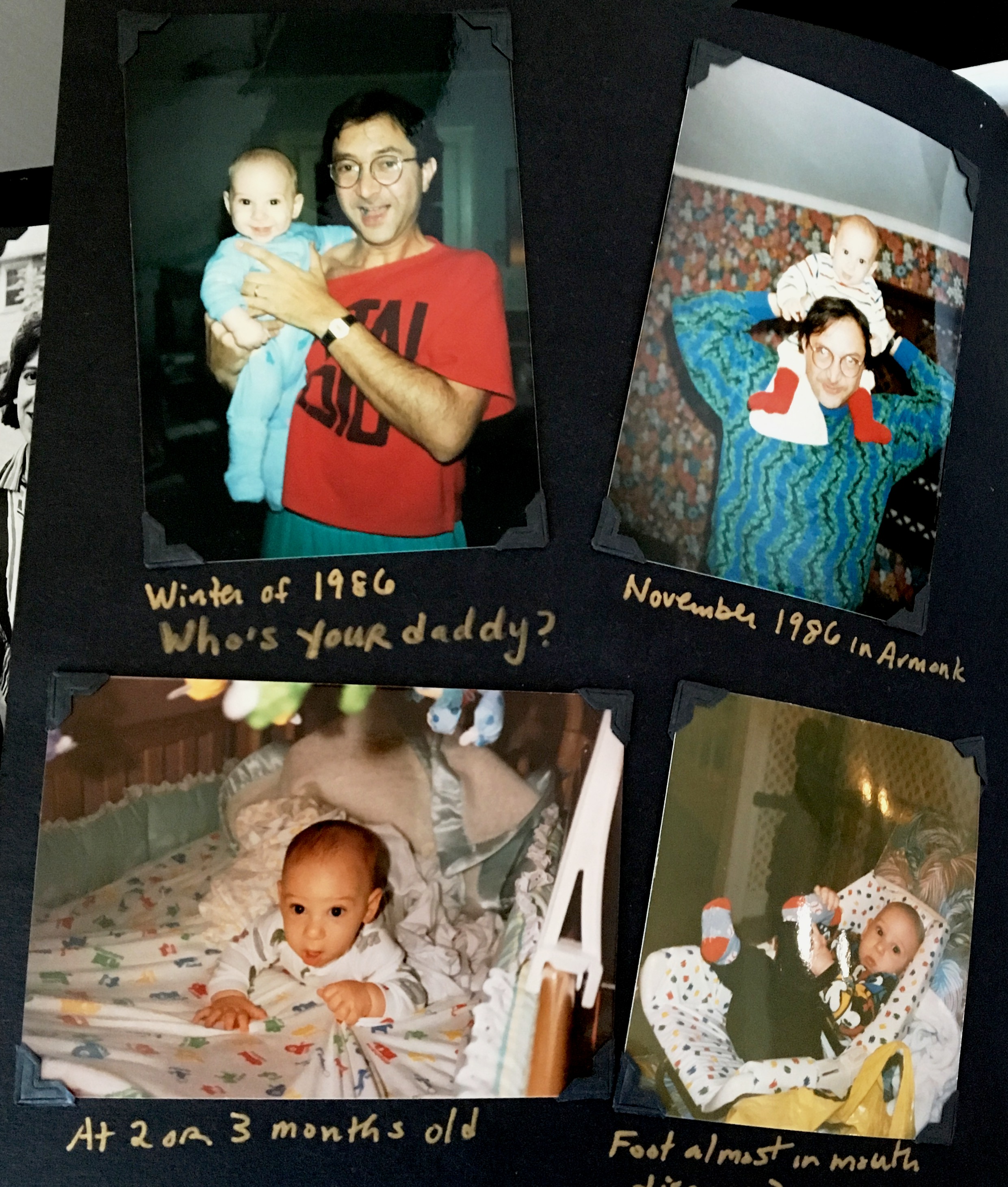 Yes, I know it was just a simple photo album, not world history being recorded in a textbook or news in the newspaper of record. But I hoped that my son would treasure the album and pass it down to his own offspring for posterity. So I wanted to do whatever it took to get everything right.
Speaking of that, as the week went by and my efforts continued, I began to wonder if they were all for naught. Would Aidan treasure, or at the very least, appreciate my present?
Or would he do little more than glance at my colossal undertaking, roll his eyes, then put it under the bed or pop it into a drawer somewhere, never to be seen again?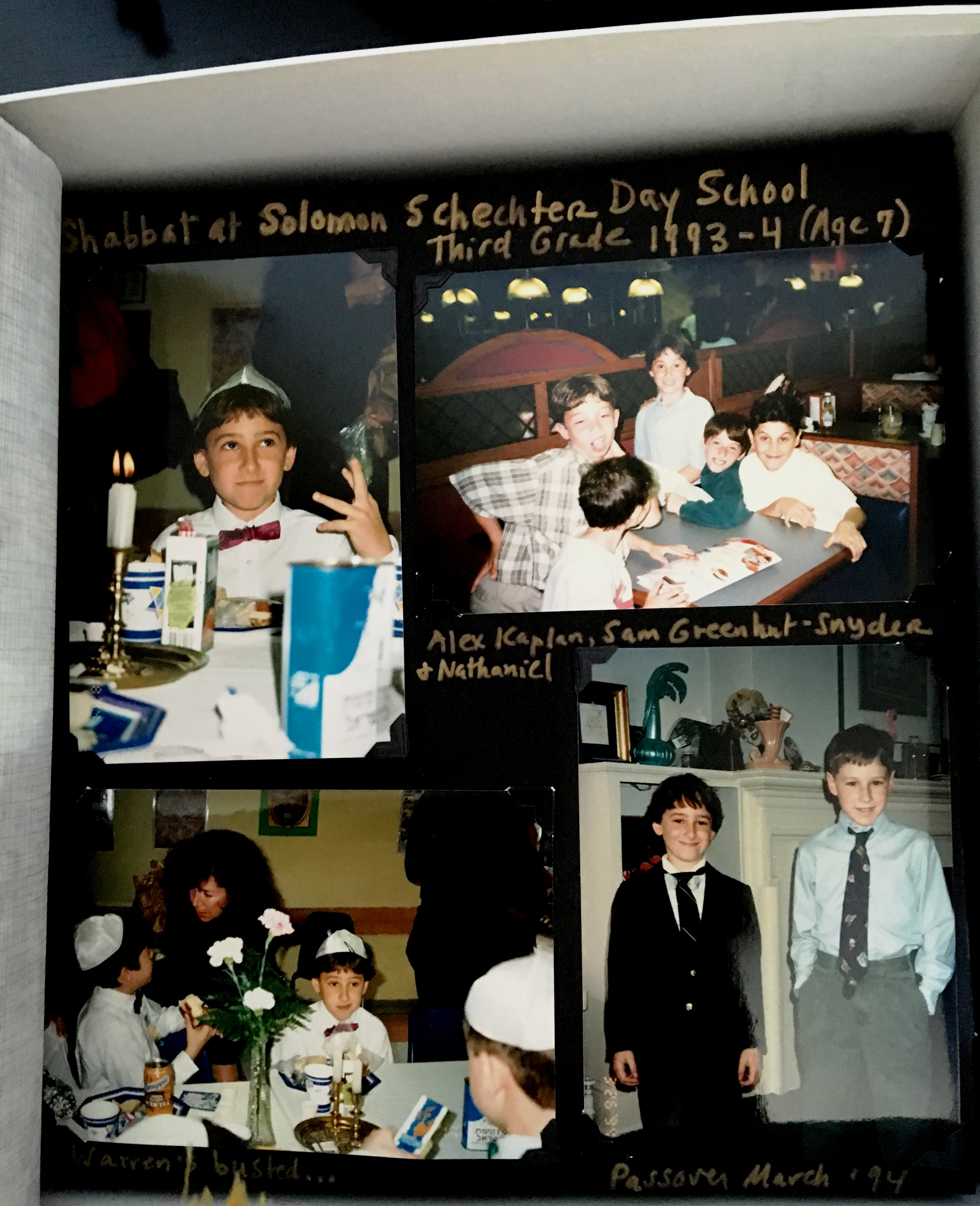 Would it become among his most cherished possessions, or would it eventually be lost in transit over the many times that he would no doubt move over the coming years?
I would have to wait until we met for the answer to at least one of those questions.
As you can probably imagine, after several days of hunching over my project, my aging back was beginning to ache almost as much as it did back when I was pregnant.
Also, after a few days of slaving over this venture day and night, there were old photos piled anywhere and everywhere. The dining room table, which was now photo album central, was such a God-awful mess that I doubted we would ever be able to eat on it again.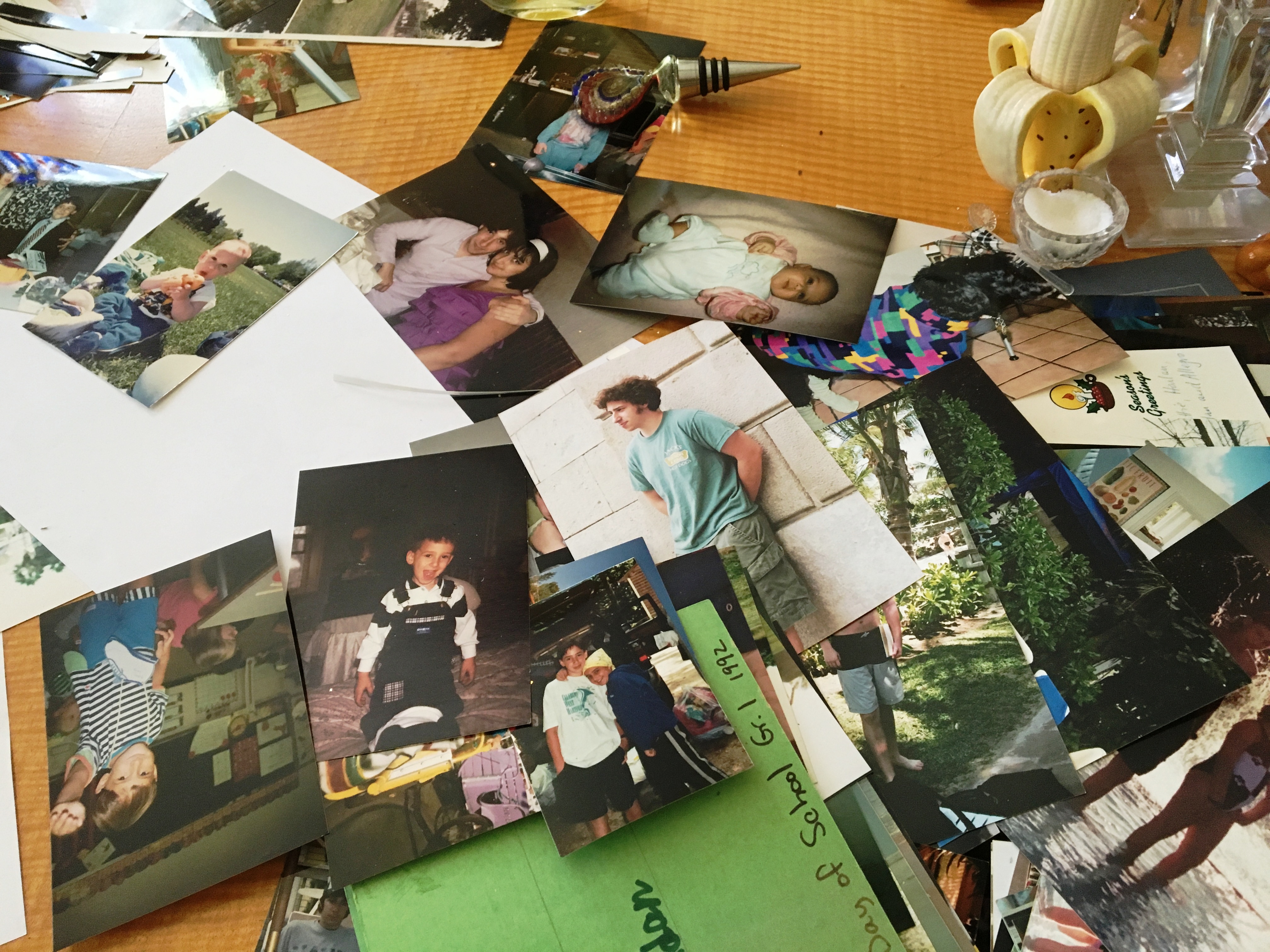 We were due to leave on Saturday morning for NYC, where Aidan lives, so I woke up on Friday knowing I would have to stay up until I was done, however late. There was a part of me that now regretted having ever started it in the first place.
Mostly, though, what I now regretted was not having planned the layout more carefully from the outset. There were 60 pages altogether, counting front and back. Unfortunately, I had devoted too many of them to my son's earliest years.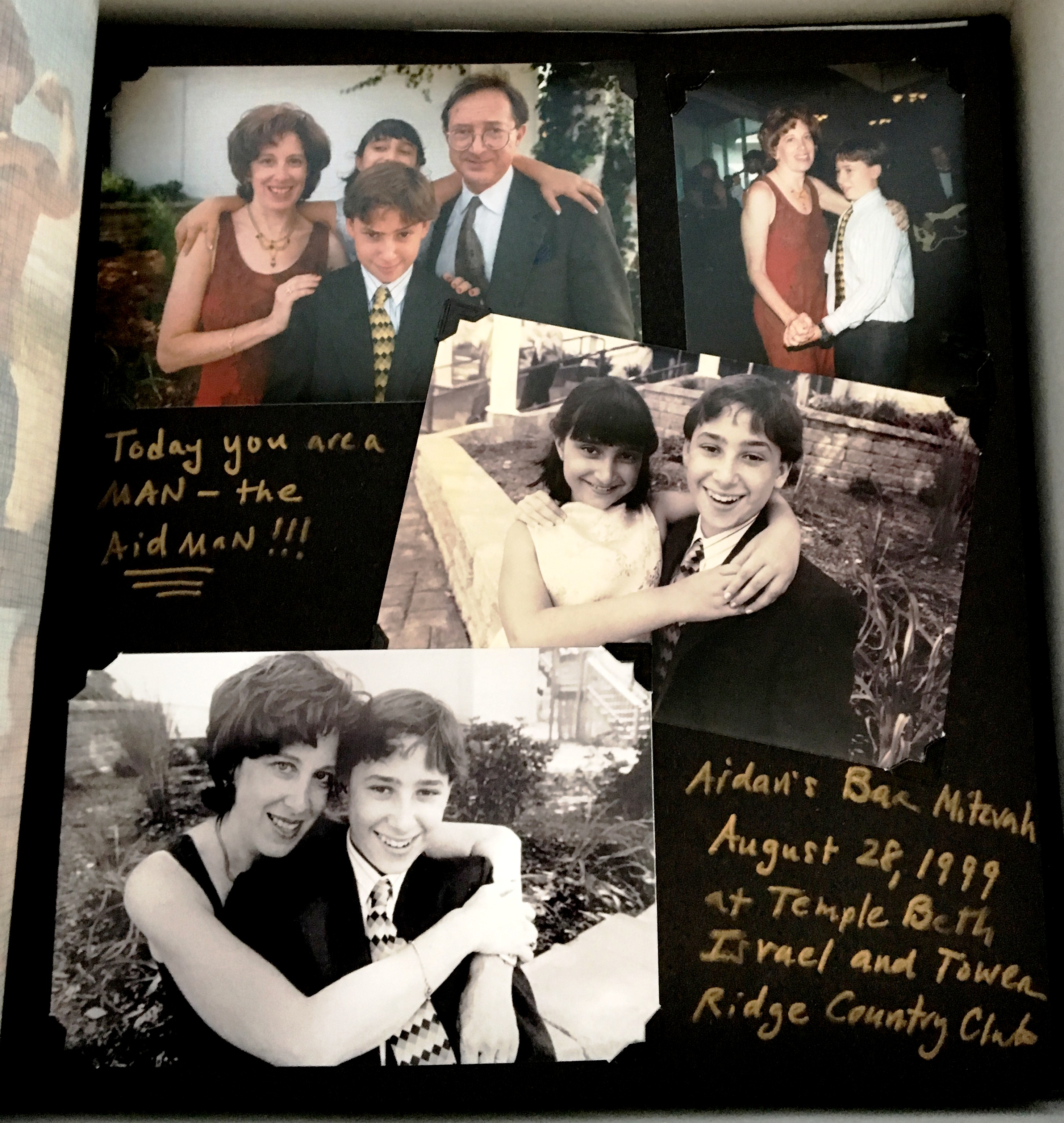 When I was growing up, my family owned a movie camera, but no still camera, and God knows iPhones didn't exist. There are barely a handful of pictures remaining from the first two decades of my life.
By comparison, from the moment they were born, both Aidan and his younger sister Allegra were captured so often that you can practically watch them grow up via time-lapse photography. So even after being highly selective with those shots, I had managed to fill over two-thirds of the album just documenting ages 0 through 8.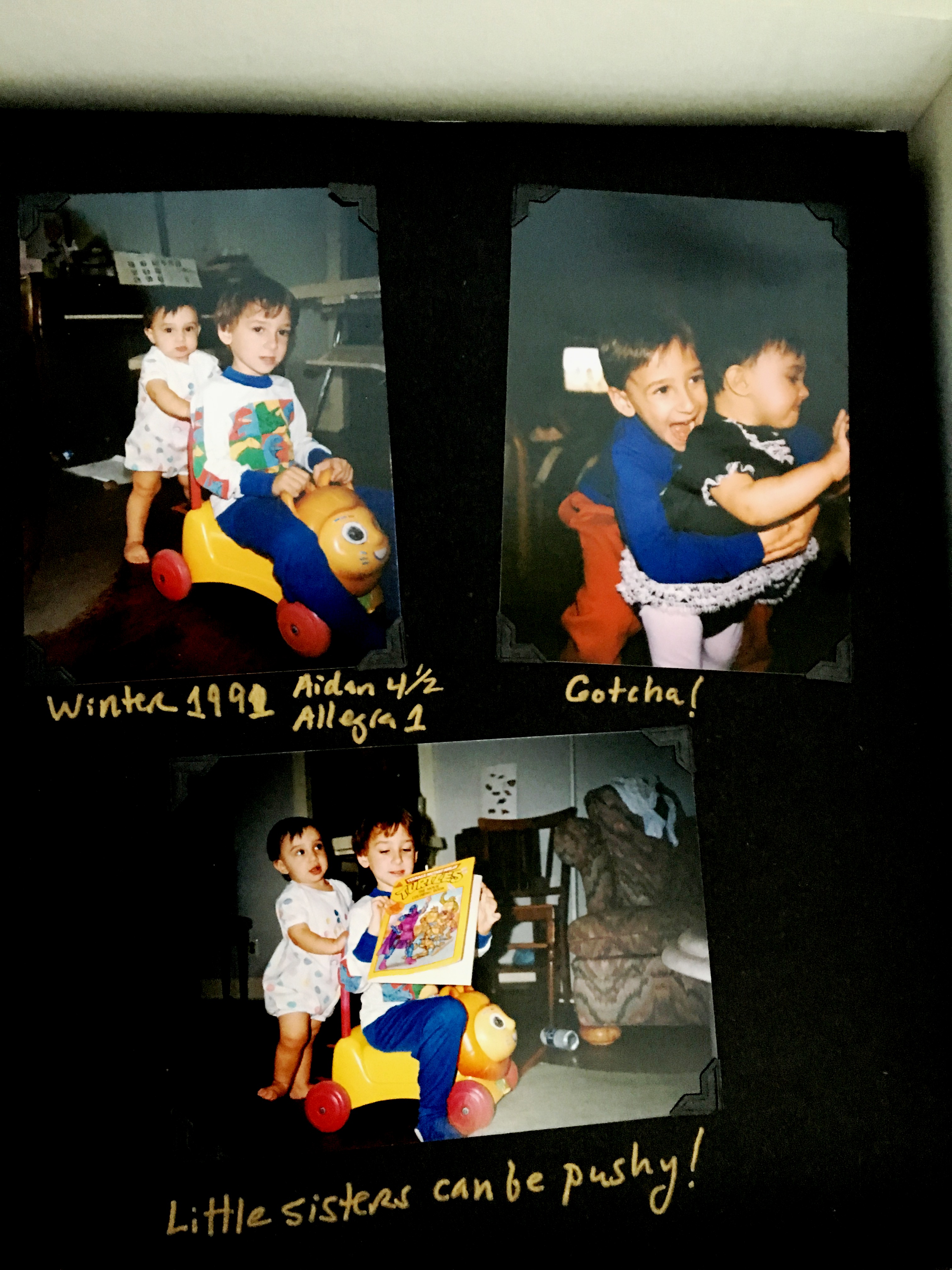 With contemporary albums, you can change your mind and rearrange the pictures tucked into the plastic sleeves. In this case, everything was already set – if not in stone, then with adhesive little tabs and indelible annotations.
So from this point on, I had to be selective. Very selective. Which should I include – our first family vacation to Europe, when Aidan was 12, or pix from when he spent a semester of junior year studying abroad in London?
What about all those years he played soccer, in both the fall and the spring, or performed in his schools' jazz bands and marched with them in the annual Memorial Day parade? Would it suffice to have only one picture of each to represent years of concerted effort?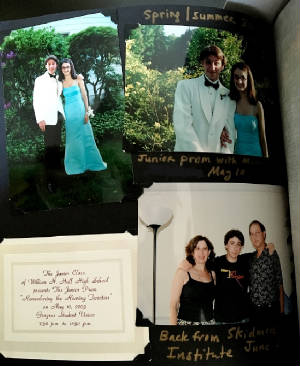 There was only one choice that was easy to make: I decided it was fine to put in a photo or two of him in his tux, along with his date, at both the junior and senior proms. But I figured that his new wife wouldn't be all that thrilled to see images of his other past girlfriends. They would remain on the cutting room floor – or, in this case, the dining room table.
As for his new wife, there were more hard choices to make. In the four years since Aidan and Kaitlin had met, many a photo had been taken documenting their blossoming romance. Yet there was barely room to include even one. The entirety of their relationship had to be summed up very succinctly in four shots on the penultimate page.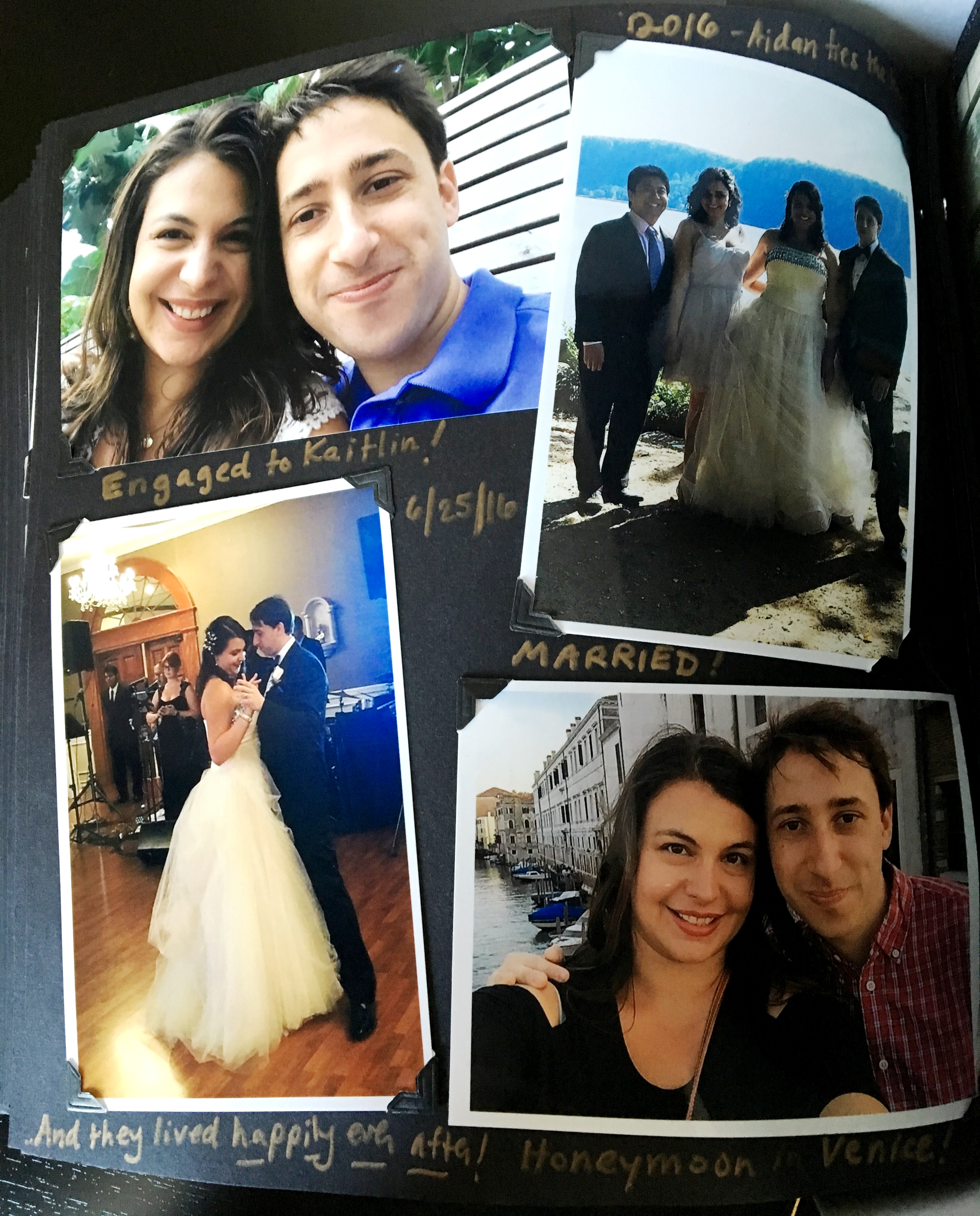 "Engaged!"
"Married!"
"Honeymoon!"
And what might not be the most original postscript ever:
"And they lived happily ever after…"
Oh, well. There would soon be an entire wedding album that would display the rest.
When I was done filling all 60 pages, I penned an inscription on the inside cover.
"The Life of Aidan: The First 30 Years, with love from your very proud mom," it read. Beneath that, I added a photo of me cradling him as an infant in my arms, rays of light radiating off my shoulders as I left the hospital with my newborn, some 30 years ago.
When I was finally done, it was so late that there were nearly rays of morning light radiating through the window. Still, I took the time to lovingly flip through my handiwork.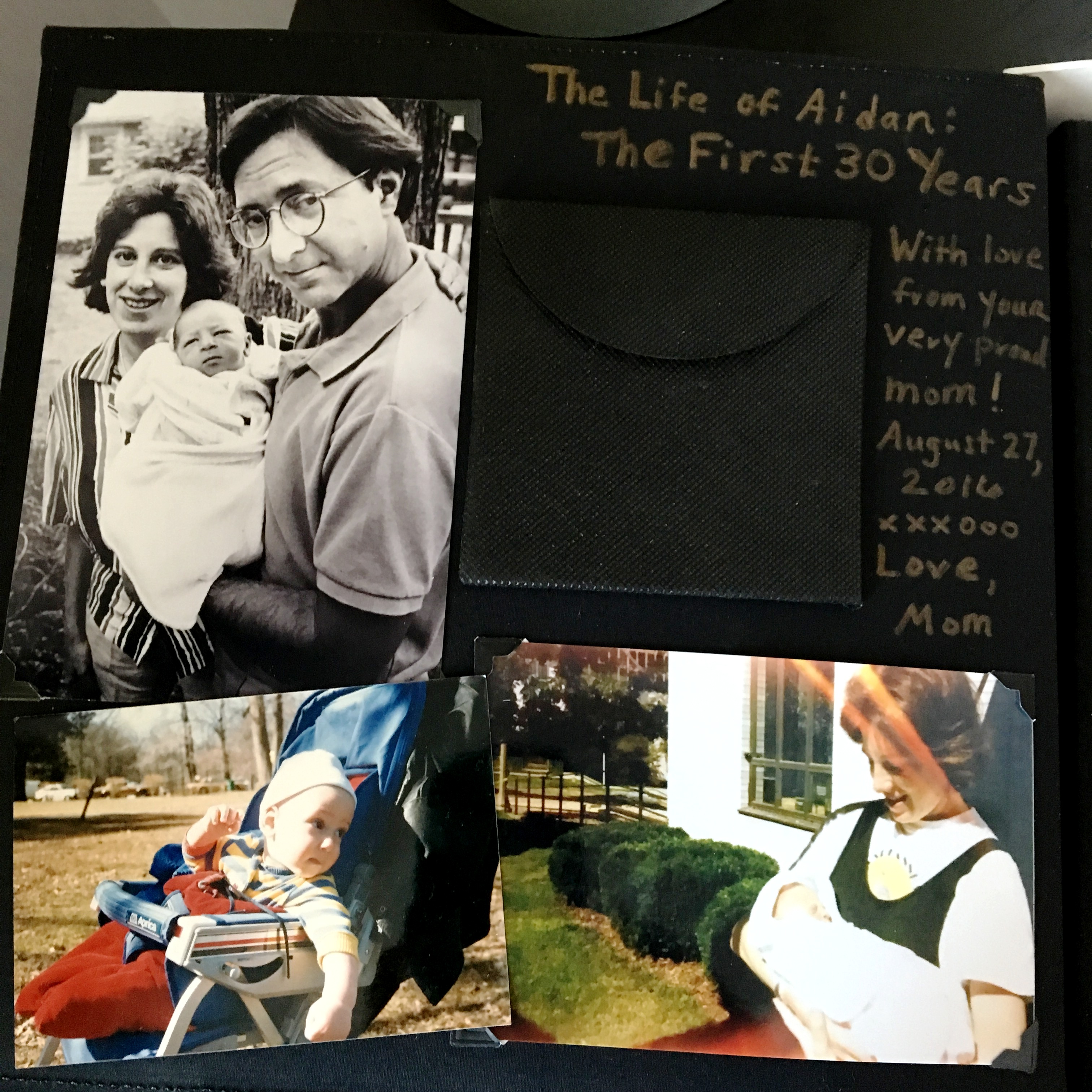 Then I flipped through it again and flipped out, overcome with even greater regret.
How I wished that I had started making this album years ago – not because doing it all in one week had nearly done me in. It was that after going to all of this trouble, I was reluctant to give it up instantly. Would my son actually treasure it the way that I would?
My fortune cookie from a Chinese restaurant recently had the nerve to inform me that "The virtue lies in the struggle, not in the prize." Mine had been the struggle. Aidan would get the prize. Oh, well. I guess I could always look at it when I went over to visit. He just had better not hide it under the bed or stick it in some drawer, never to be seen again.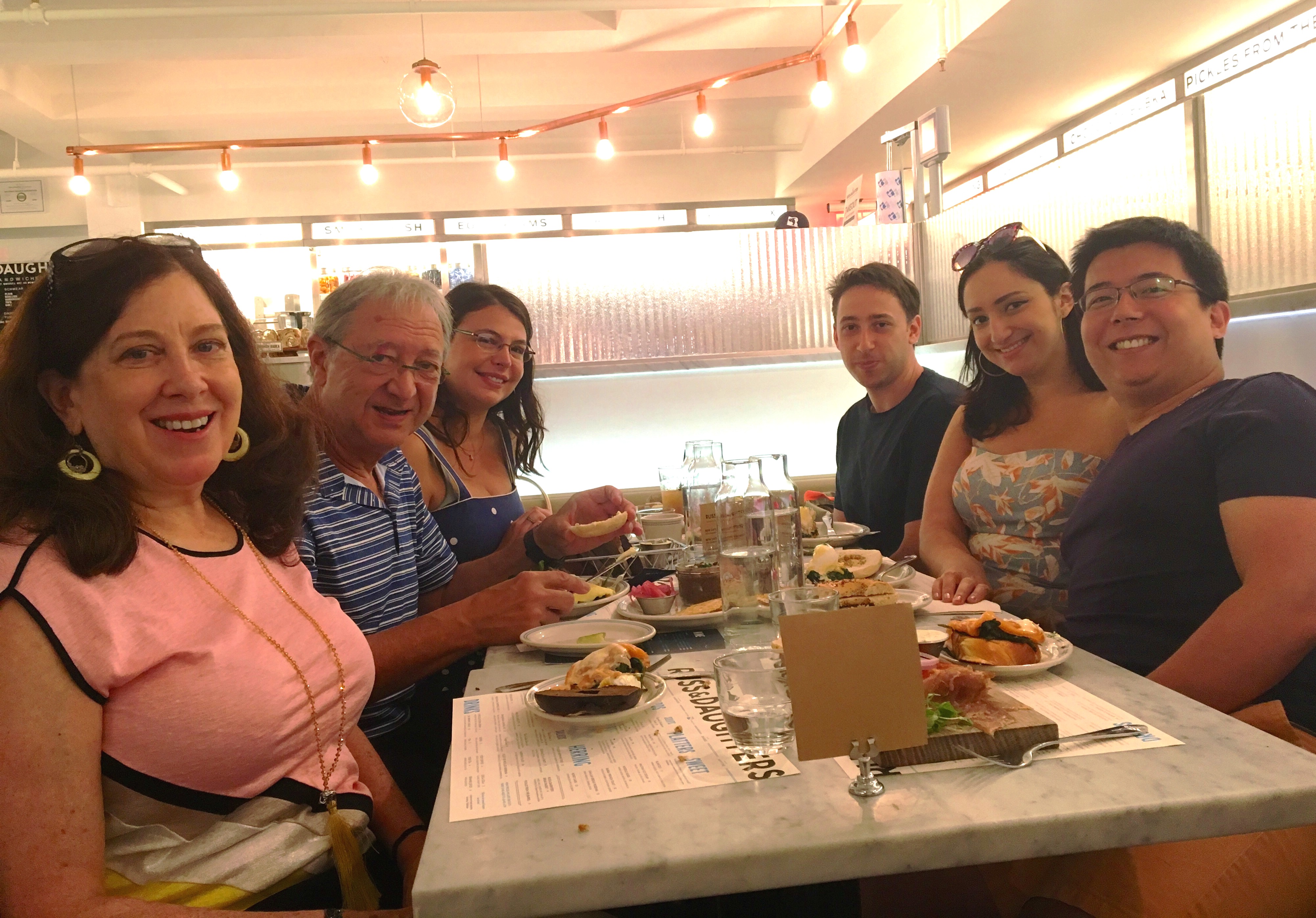 Although the actual birthday fell on Saturday, the party was scheduled for Thursday night. We weren't invited to that, of course. Neither would we ever presume that any normal, red-blooded 30-year-old would want to spend his actual b'day hanging out with his folks.
The plan was to take him out for brunch on Sunday instead, along with Allegra, her boyfriend JP, and Kaitlin, of course. And this being his 30th, we wanted to go somewhere special.
And special is what he chose. It wasn't among his usual haunts, anyway. Or, for that matter, ours.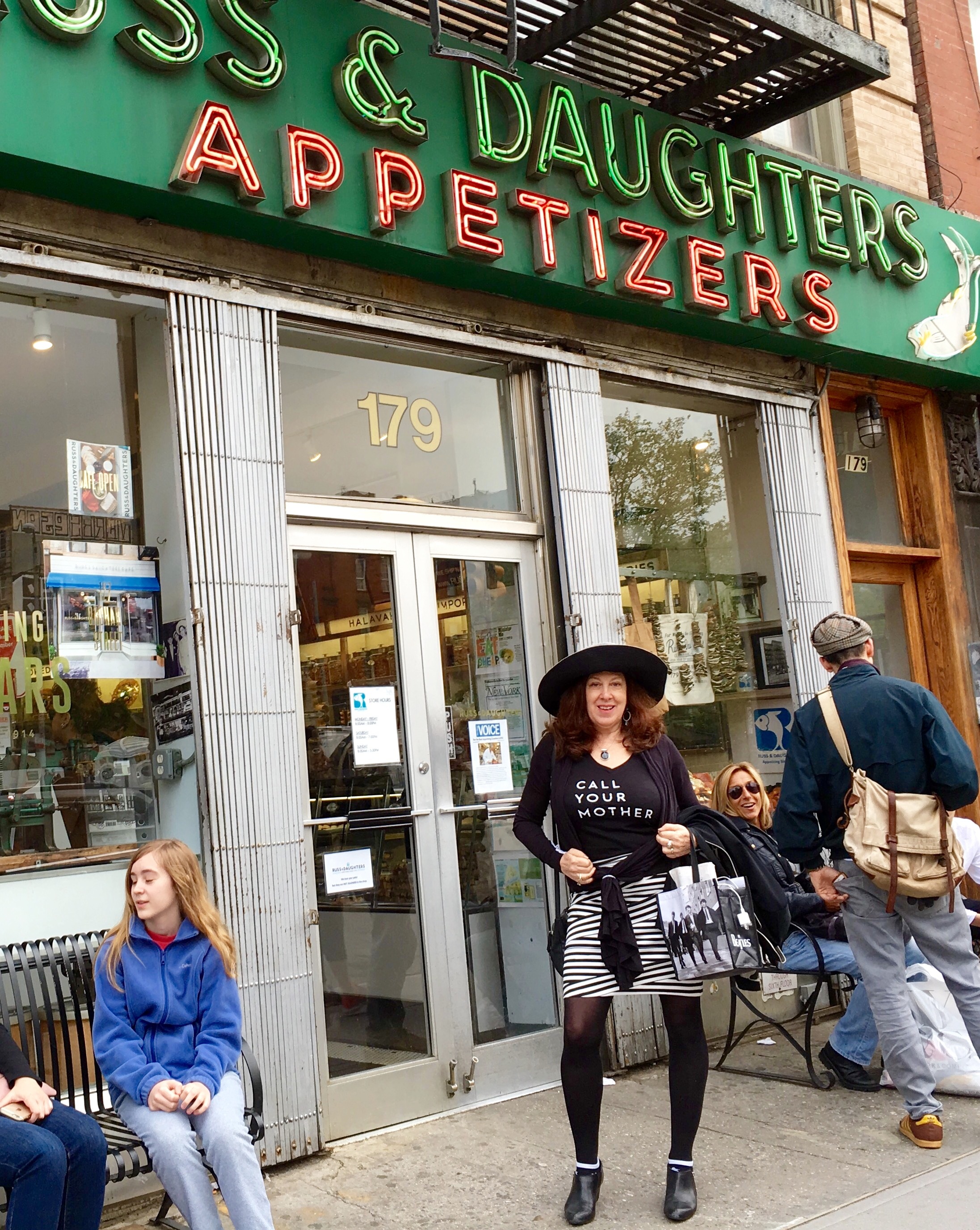 Normally, we met up somewhere in his Upper West Side neighborhood for omelets or other such typical brunch fare. But what he really wanted to do for his big birthday was go to Russ & Daughters, a relatively new branch of the famous Lower East Side food emporium inside the Jewish Museum.
In other words, a place that was kind of like a kreplach – something Jewish inside something equally Jewish.
This place does not, however, actually serve kreplach. Nor, for that matter, matzo ball soup.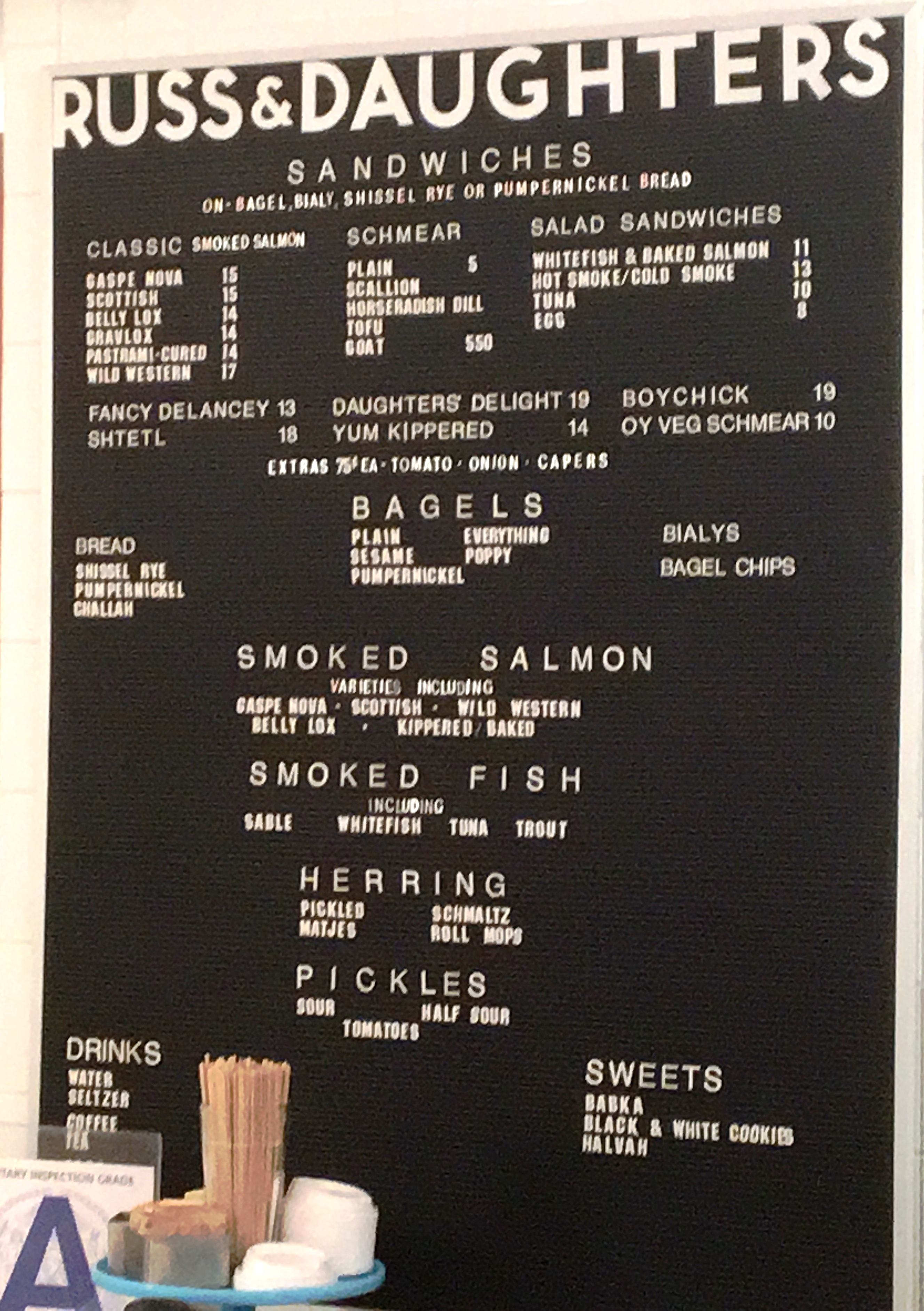 Yet they offer just about everything else of the traditional Jewish food persuasion, from kasha varnishkas and vegetarian chopped liver to blintzes and babke French toast. The specialty of the house, however, is a dazzling variety of smoked fish – both pickled and schmaltz (creamed) herring, whitefish, sable, and every manner of lox or bagel imaginable.
There were so many options that when we arrived just before noon on Sunday, I couldn't decide, and not just because the prices were a little on the pricey side – and I'm not just talking about the price of the platters intended to serve three to four, like the Hattie (smoked whitefish, kippered salmon, Gaspe Nova smoked salmon, and sable) for $110, or the Ida (Scottish smoked salmon, Gaspe Nova smoked salmon, pastrami-cured salmon, and gravlox) for $95.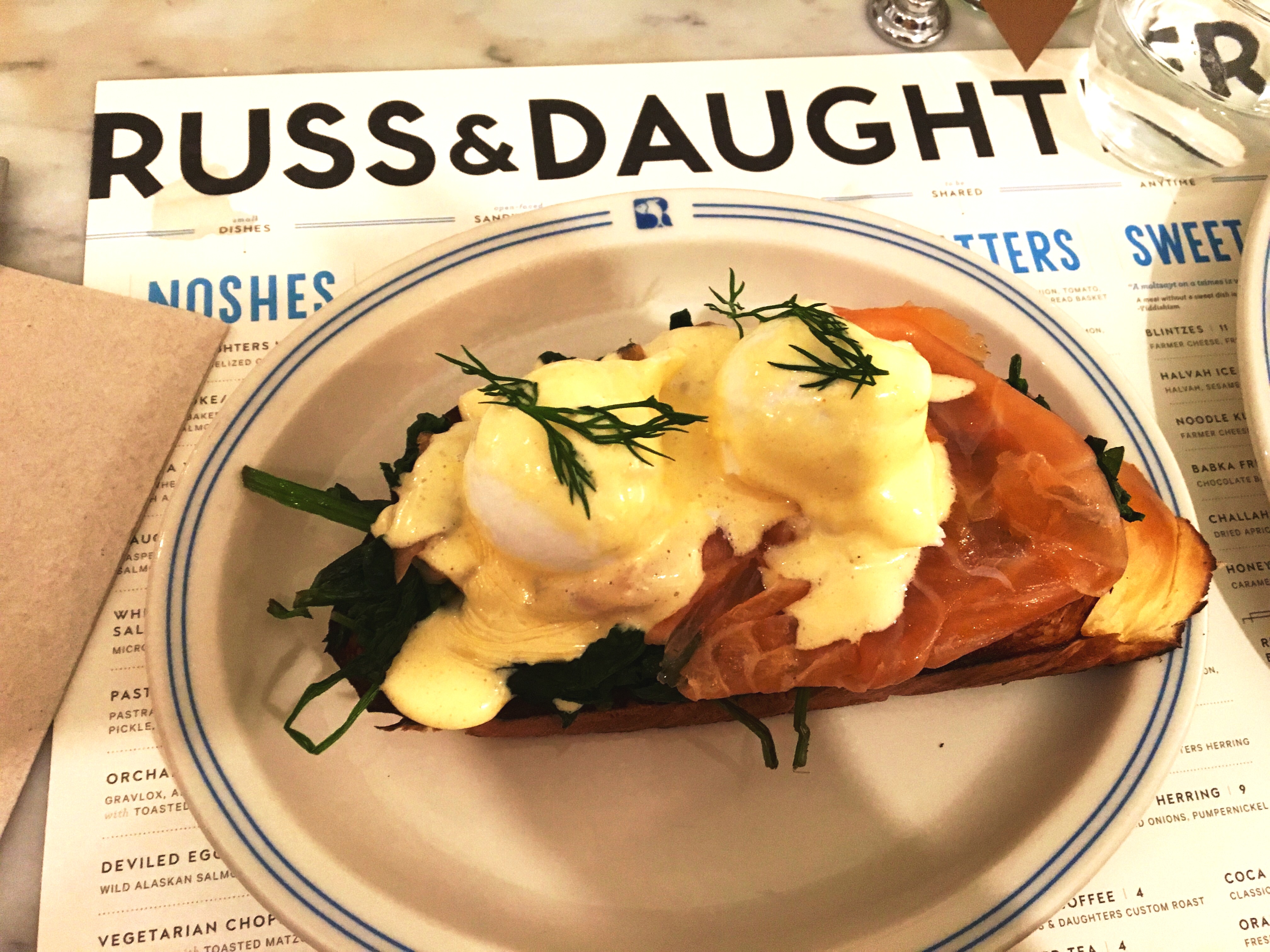 It turned out that the birthday boy himself was equally undecided, so we agreed to share our top two choices – the Classic (Gaspe Nova smoked salmon with cream cheese, tomato, onion, and capers on a bagel) for $22, and the Eggs Benny (poached eggs, Scottish smoked salmon, sautéed spinach, and Hollandaise sauce on challah) for $23.
But by this point I could stand the suspense no longer. And before any of these rather oily, messy, and decidedly smelly delicacies could arrive and potentially soil my handiwork, I whipped the box with the album out.
"What's this?" Aidan asked, looking a bit surprised.
Then, the moment he opened it, his face lit up. "Oh. Wow!" is what I think he said.
Then he began leafing through it, page by page, seemingly transfixed, an uncharacteristically broad smile faintly curling the corners of his lips as he continued to exclaim periodically, "Oh. Wow!"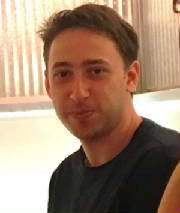 I could see that Kaitlin, who was seated across from him, was also devouring the images with her eyes, even though she could only see them upside down at this point.
Suddenly, the hostess of the café wandered over to have a closer look herself. "I haven't seen one of those in years!" she gushed. Then she paused for a moment, gazing appreciatively over Aidan's shoulder, before adding something like, "Oh, wow!"
Yet most admiring of all was Allegra, to whom I had already shown my creation. "When am I going to get one of those myself?" she asked eagerly. "Do I have to wait until I'm 30?"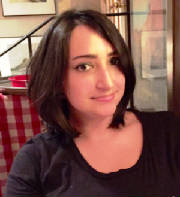 "Not if I start working on it now," I replied. "Which I probably should. And don't worry," I added. "I have duplicates of most of those pictures."
Duplicates. Now there was an idea. Maybe the answer was to make not one album, but two at the same time. Two versions of the same thing. Otherwise, I will demand joint custody or visitation rights. She just had better not hide it under the bed or in some drawer.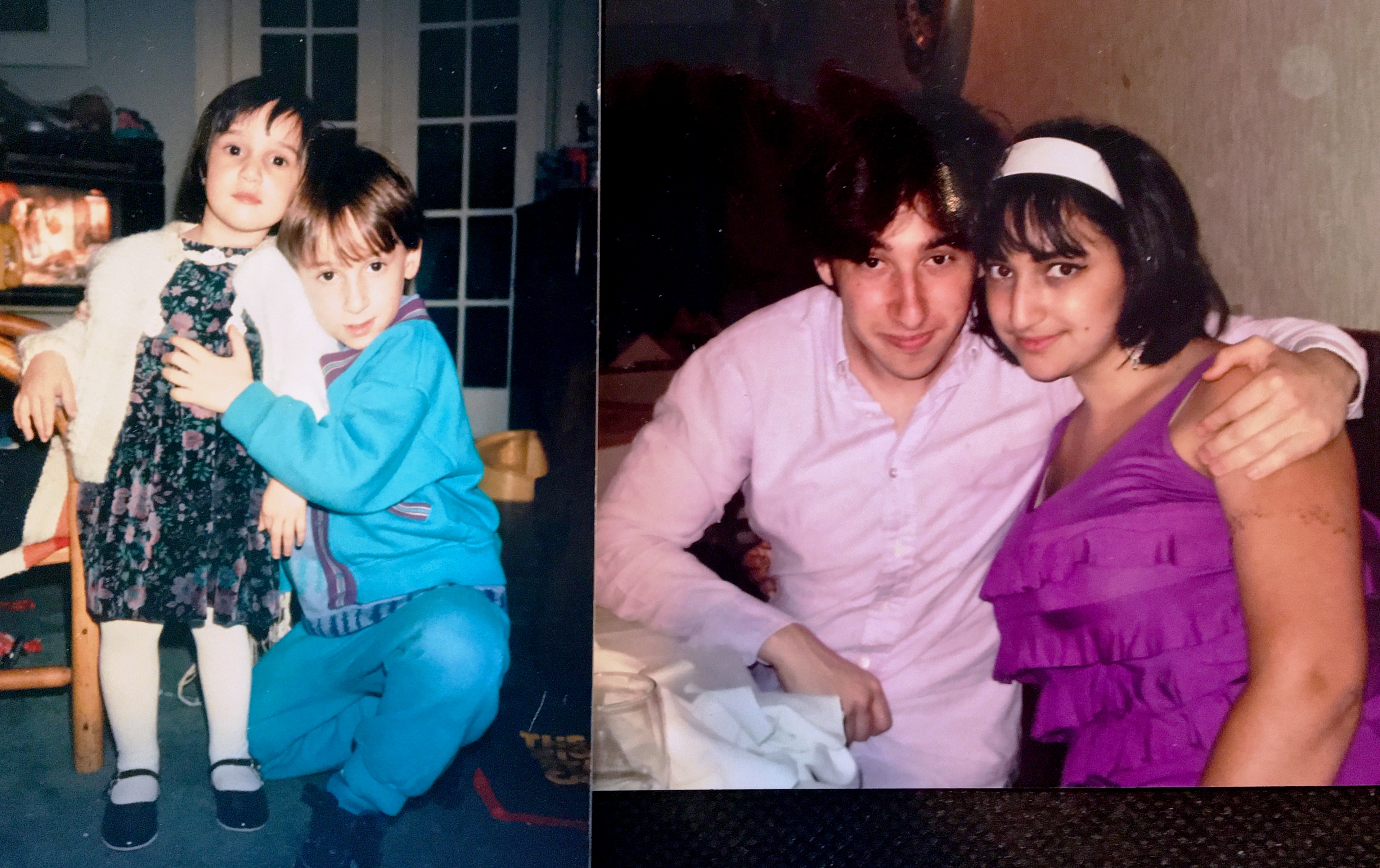 But let's be honest. I probably won't find the time to put together
another such album, let alone two, until Allegra turns 30 herself. If then. And with all the things we have photographed her doing, from ballet recitals to jazz performances, I fear hers will take even longer.
Yes, she, too, if you ask me, has been blessed with a very happy (and busy) life.
Then, if you ask me, I'm the one with the real happy, charmed life. Because I have both of them.
4:20 pm
Thursday, August 11, 2016
A Word From The Weiss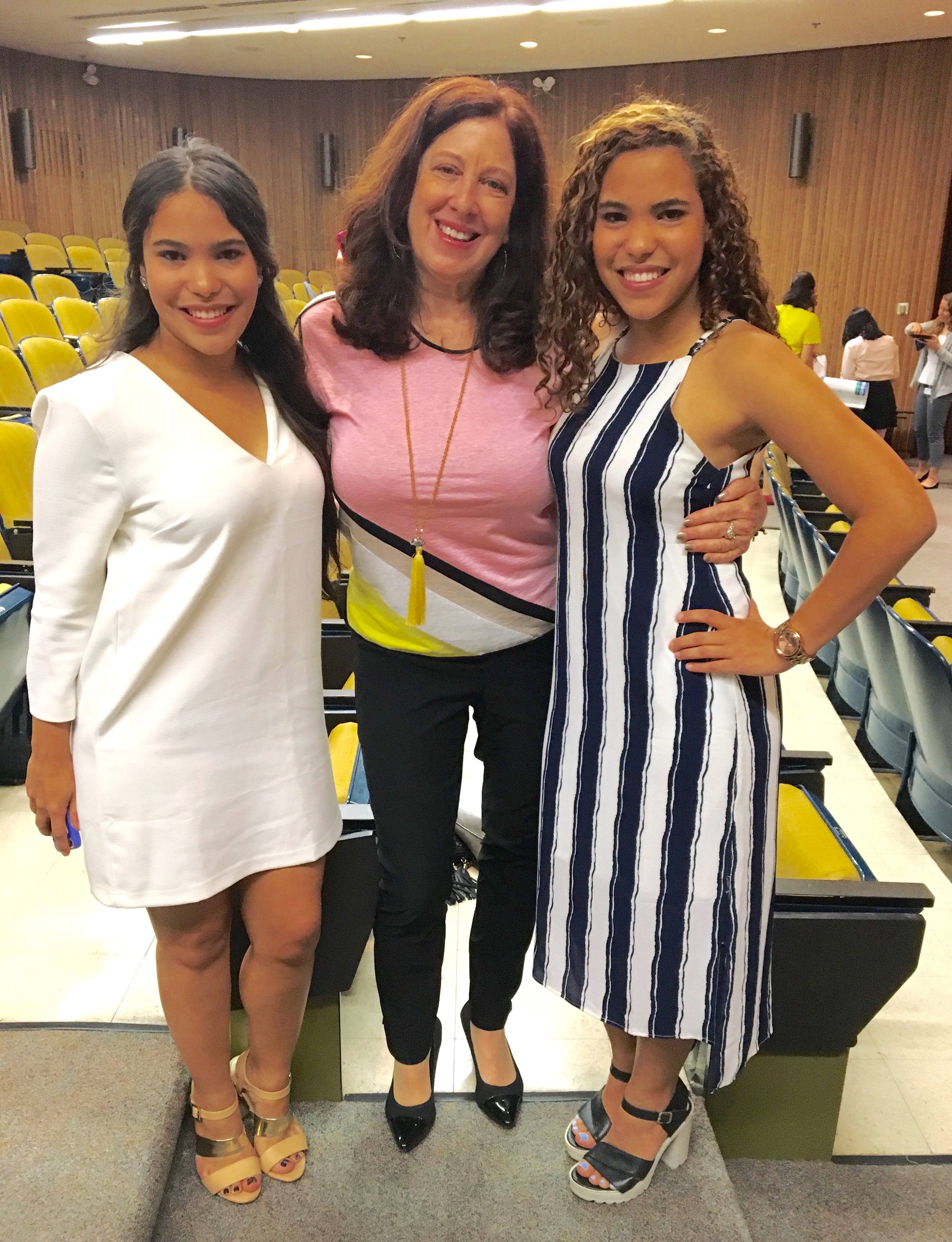 You'll have to forgive me for not posting a single word for the past week or so. Friday afternoon was graduation, and I had to be there to cheer for my kids.
All 30 of them.
Yes, if you are regular readers of this space, you know by now that I have only two biological children, Aidan and Allegra, as well as Kaitlin, my wonderful brand-new daughter-in-law.
But I also had an actual job again this summer, serving once again as an adjunct faculty member at the University of Connecticut Medical School, during which I grew so attached to my 30 students that, as far as I'm concerned, they are all now "my kids" too.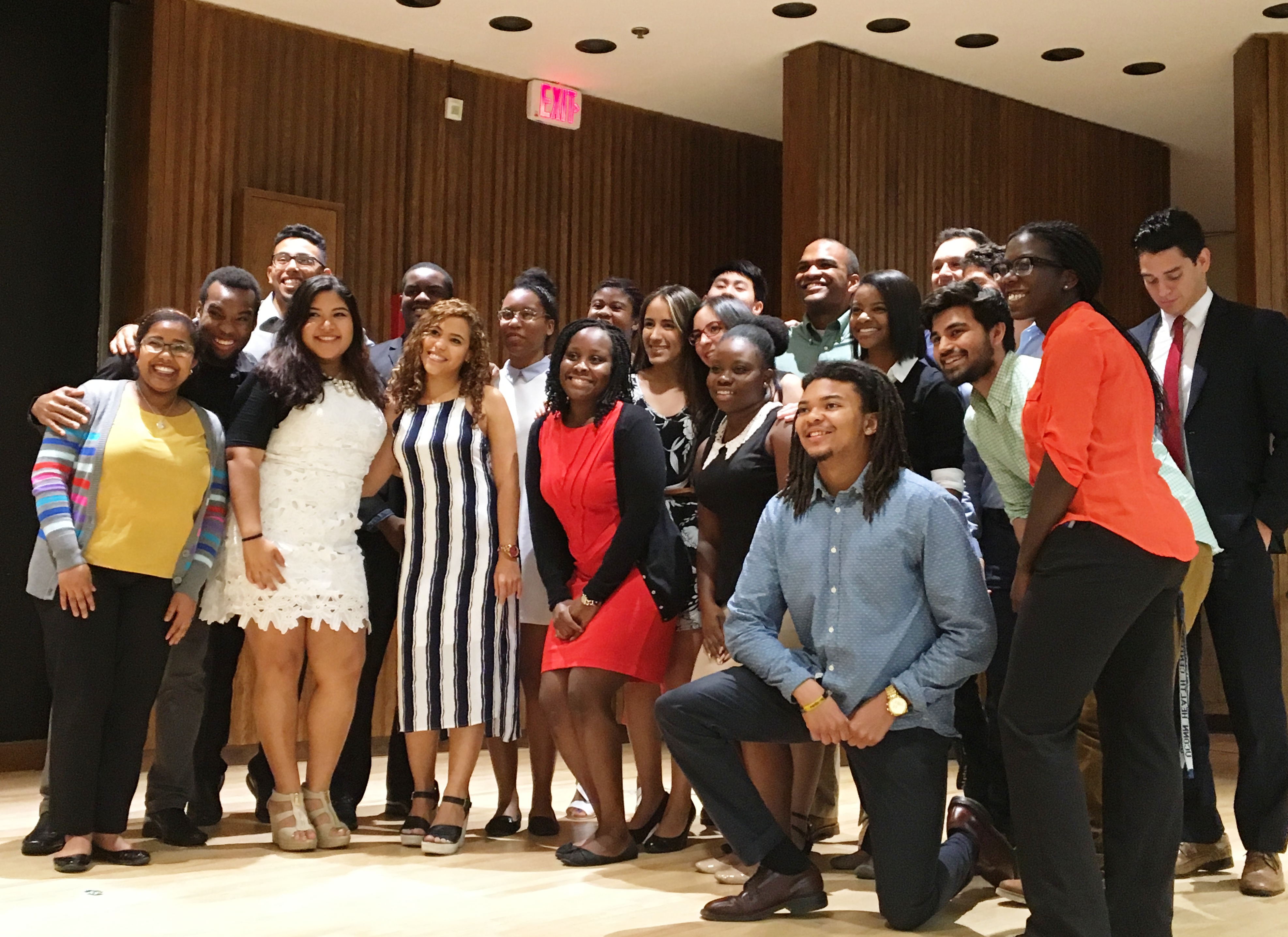 What was I, Nice Jewish Mom, doing teaching at a med school? Don't imagine for a second that I was hired to tutor aspiring physicians in physics or inorganic chemistry. You might argue that on some level I am qualified to call myself a doctor of Mom-ology. But in this case, what the program really required was an experienced writer and editor.
Then again, as it turned out, what many of my students also needed was what almost every kid – no, let's face it, almost everyone – could probably use: another mother.
Nice, Jewish, or otherwise.
For the past 20 years, UConn Health Center has offered a series of courses each summer and on Saturdays through the school year. Designed for students ranging in age from middle school through post-college, HCOP aims to increase diversity in the health-care field by helping youngsters from minority backgrounds that are underrepresented in the profession get into medical and dental schools.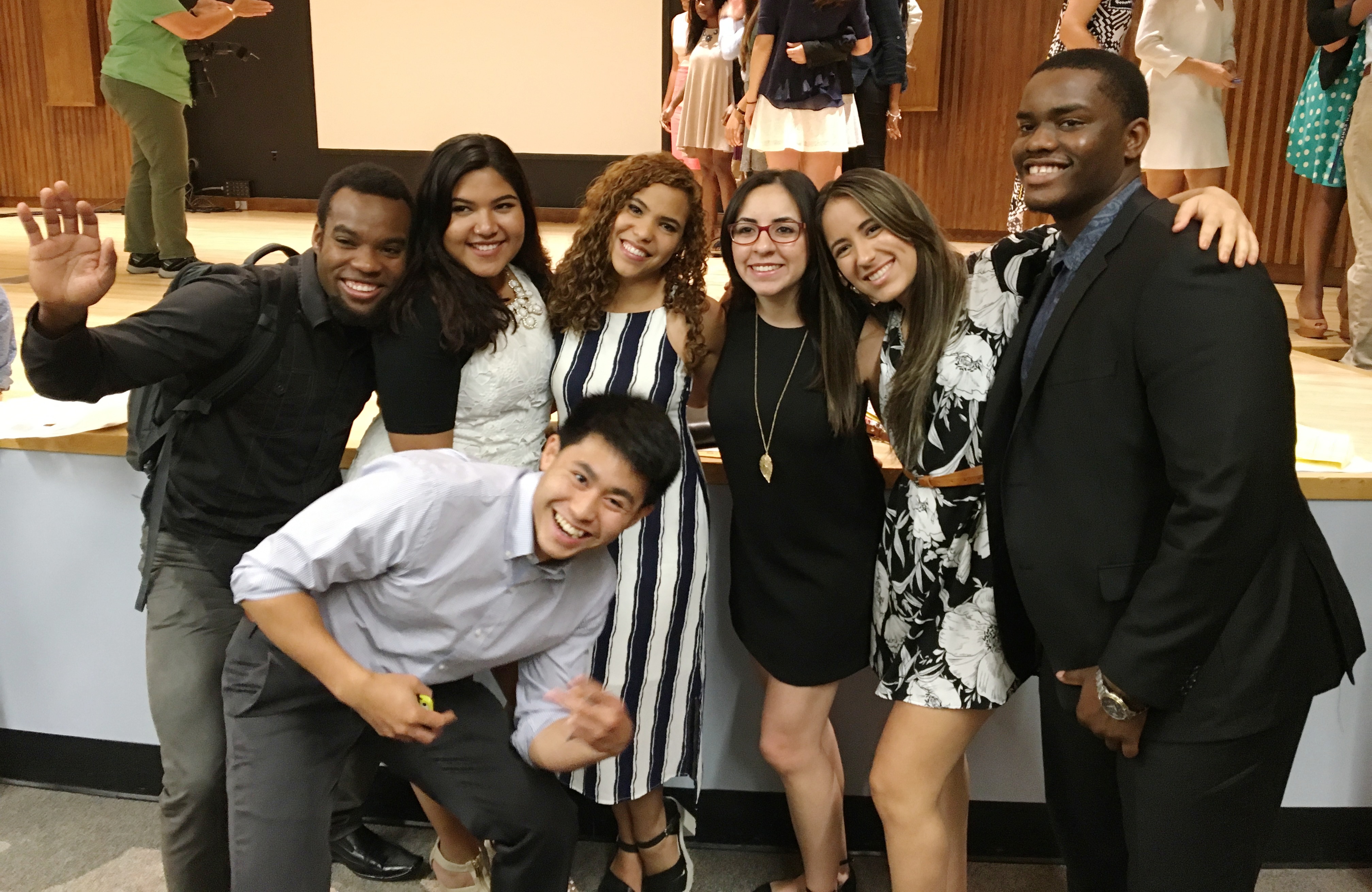 The primary focus of the class with which I was affiliated was to help these students raise their science grades and scores on standardized tests. However, the directors of the program realized last year that these students could also use some help with the personal essays for their applications. That's where I came in.
The students I taught were all college juniors, seniors, and recent graduates who will be applying to medical and dental schools. They were so busy taking science courses and studying for the MCATs and DAT (Dental Admission Test) that there was only time for me to teach one initial 90-minute class to each of the two groups.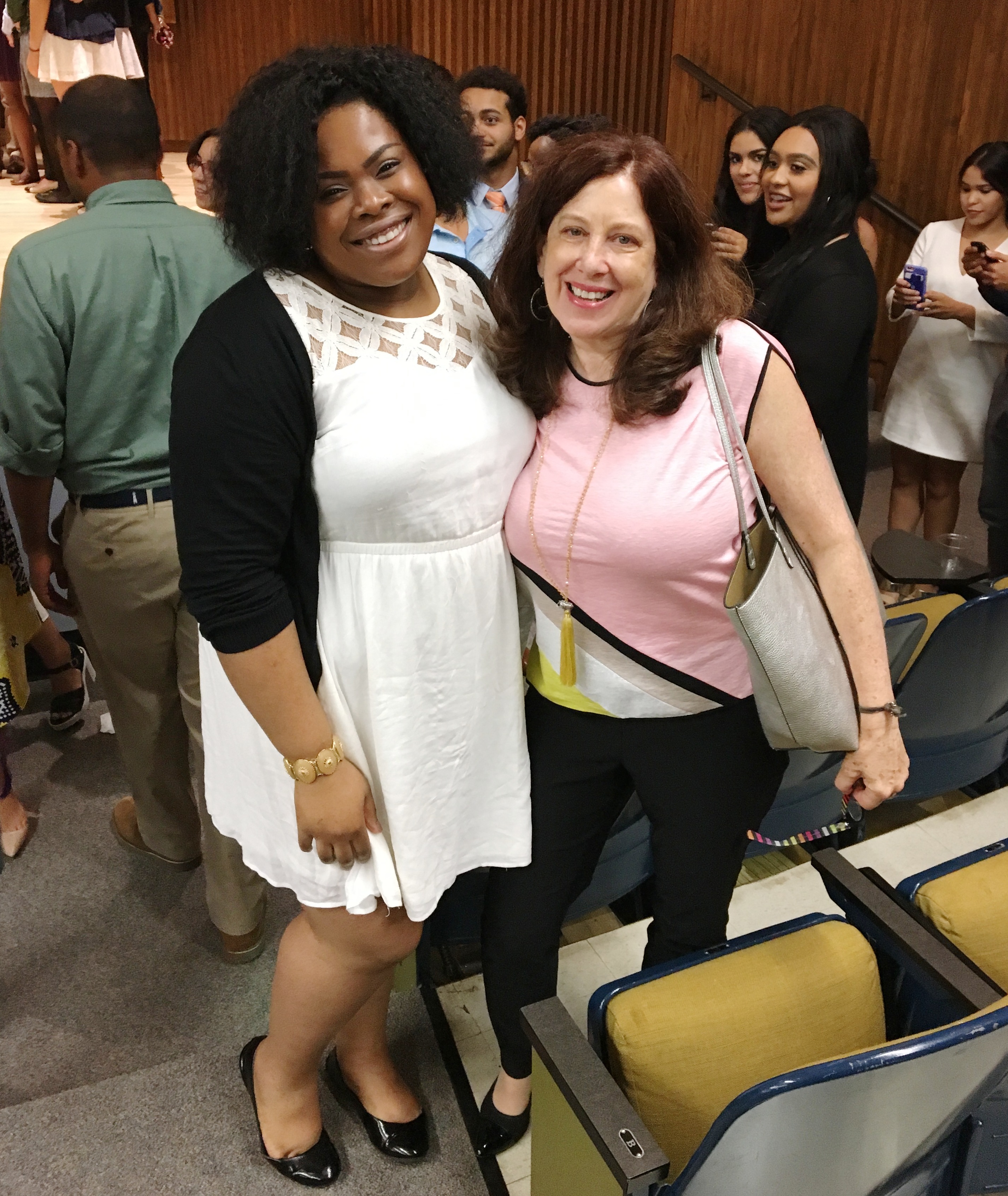 After that, the plan once again was that they would write their essays on their own and email them to me to be edited. Then I would meet with each of them one-on-one to discuss the changes I had made and elicit any necessary additions or clarifications.
Writing can be a daunting task, particularly for science kids. It hardly helped that many of them spoke English as a second language. To help put my students at ease and create a welcoming atmosphere, I showed up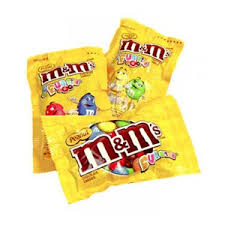 for my classes with a bowl full of candy and granola bars. I also advised them to lose whatever notions they might have about what "good writing" entails. When it comes to composing a personal essay, I said, the best approach is to forget about big words and stiff, formal terms like "nonetheless." And "therefore." Rather, adopt a natural voice, meaning a conversational tone, as though you were telling a story about something to a good friend.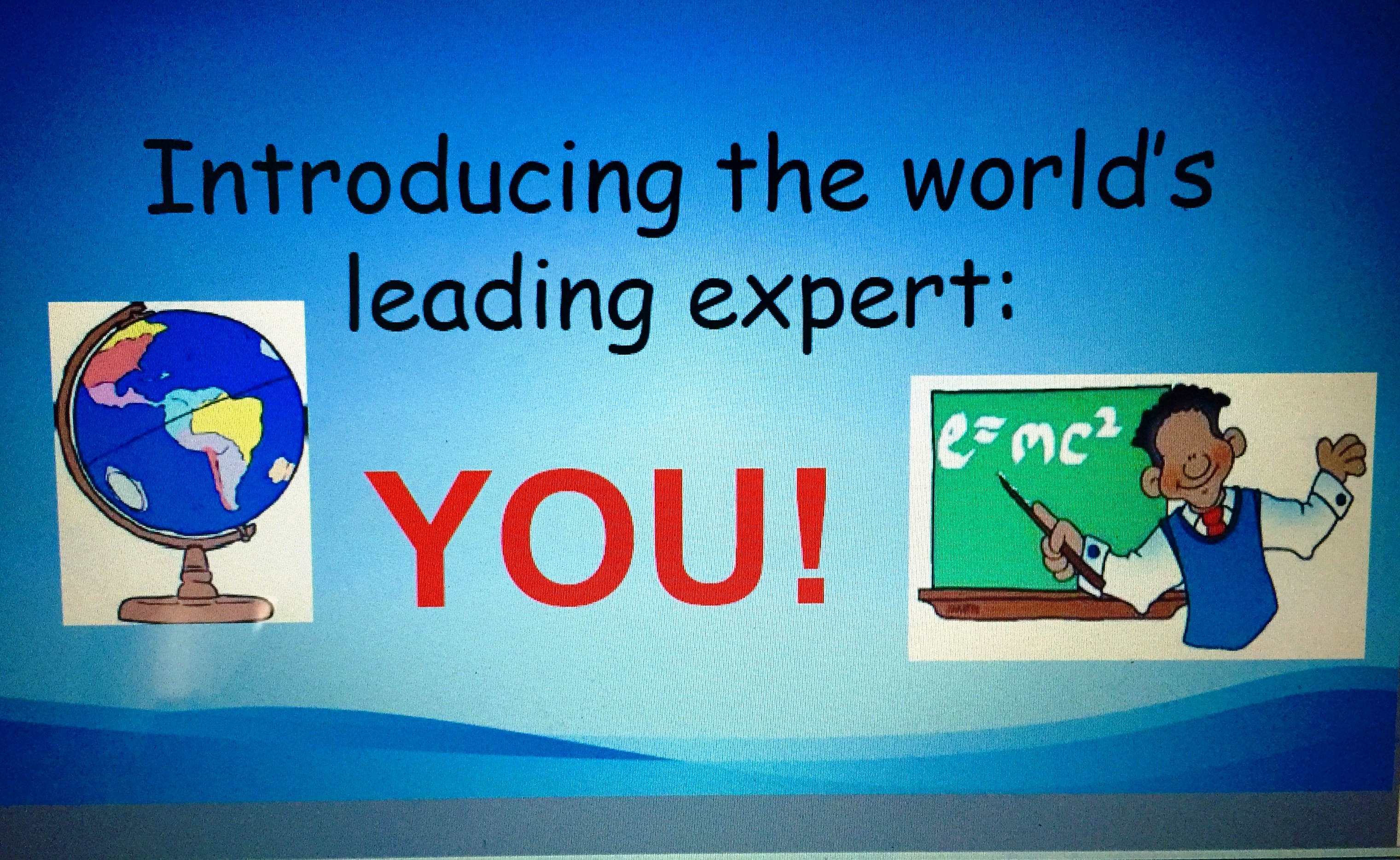 Or perhaps your mother.
I also assured them that they had nothing to worry about because the subject matter they were required to write about in this case happened to be the one topic on which they were each not only extremely well-versed, but actually the world's leading expert.
Themselves.
To drive this point home, I asked for a volunteer to come up, asked him his name, then placed a white satin graduation cap on his head and ceremonially presented him to rest of the class.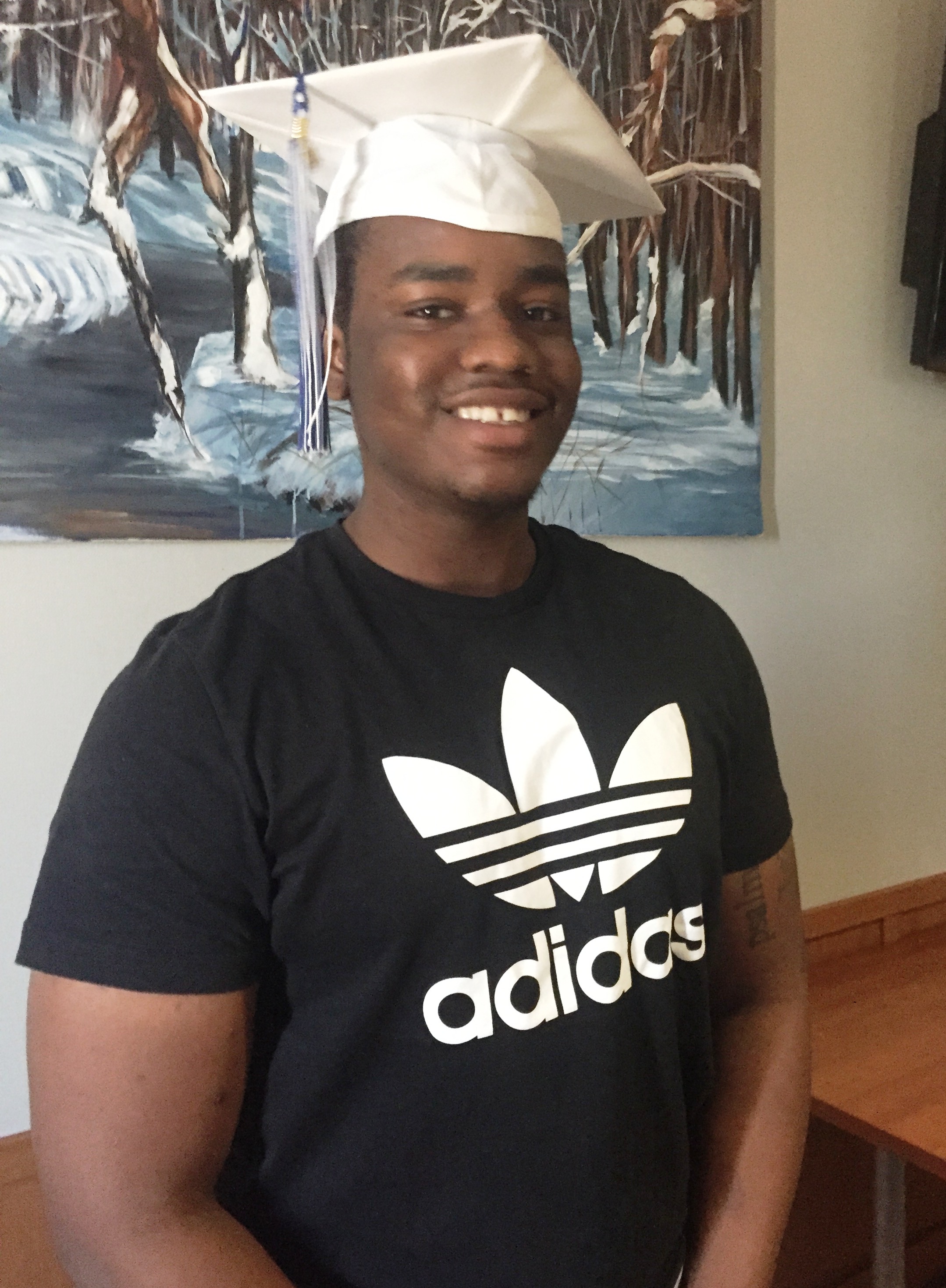 "Ladies and gentlemen, allow me to introduce the world's leading expert on Lemuel: Lemuel!"
Since the majority of my students were of African-American or Hispanic descent, and many came from a wide range of other places, including Puerto Rico, India, Jamaica, Pakistan, and Vietnam, my class this year also featured the world's leading experts on Zuleika, Uchenna, Meadeshia, Kavisha, Jadia, and Hamza.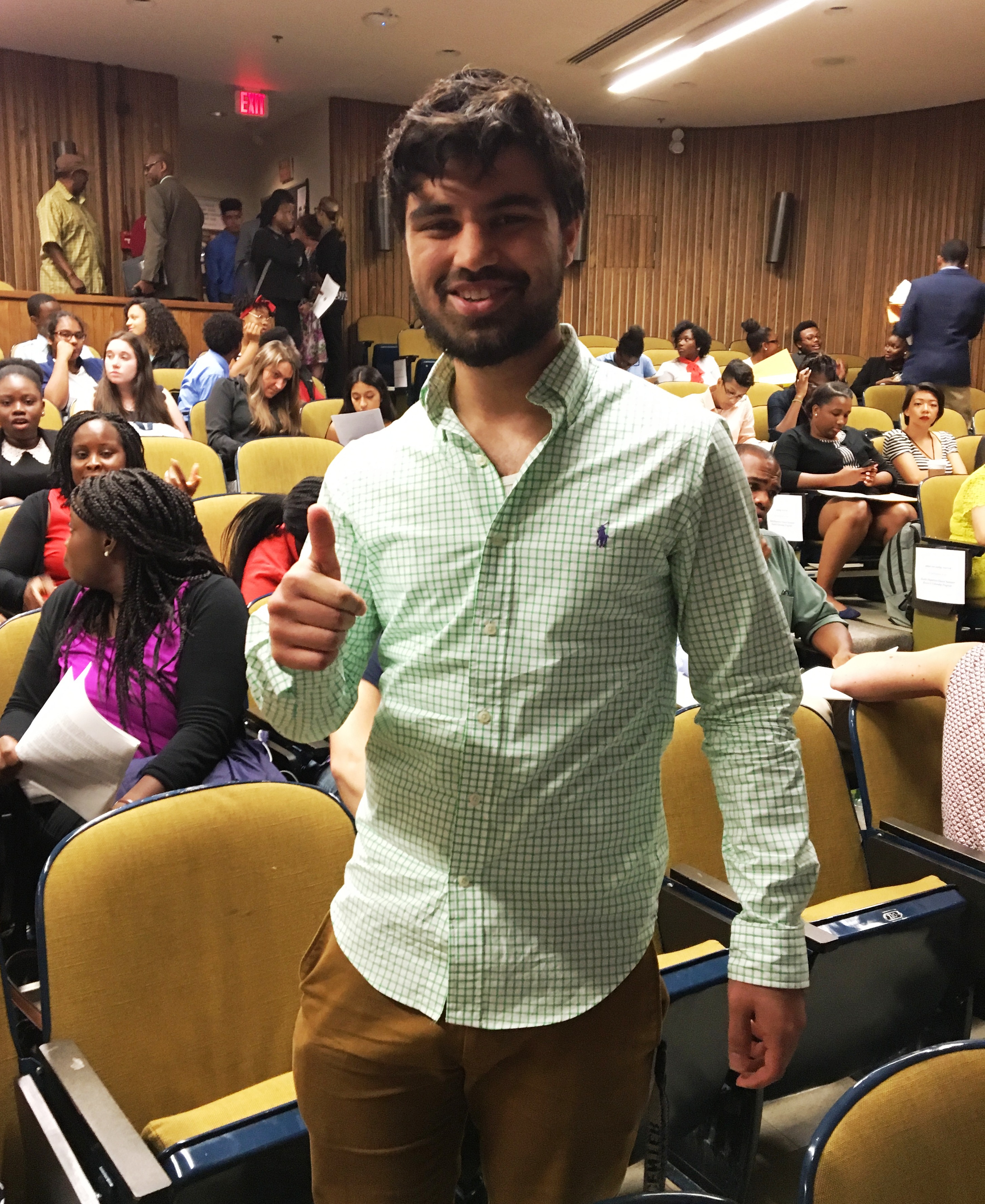 Yet once again, since many of them spoke English as a second language, far more challenging than pronouncing their names was managing to revise their essays so that they retained their writers' natural voices, yet read smoothly and totally grammatically.
Many of the stories they chose to tell were heart-rending. They wrote of sacrifices their parents had made to move to this country seeking a better life for their children. Many of these youngsters were not just the first in their families to attend college, but also the first to speak English. So they had been obliged to attend doctors'appointments with their parents, siblings and other relatives to serve as translators, starting from a very young age.
Others, growing up in extreme poverty, had needed to work to help their families.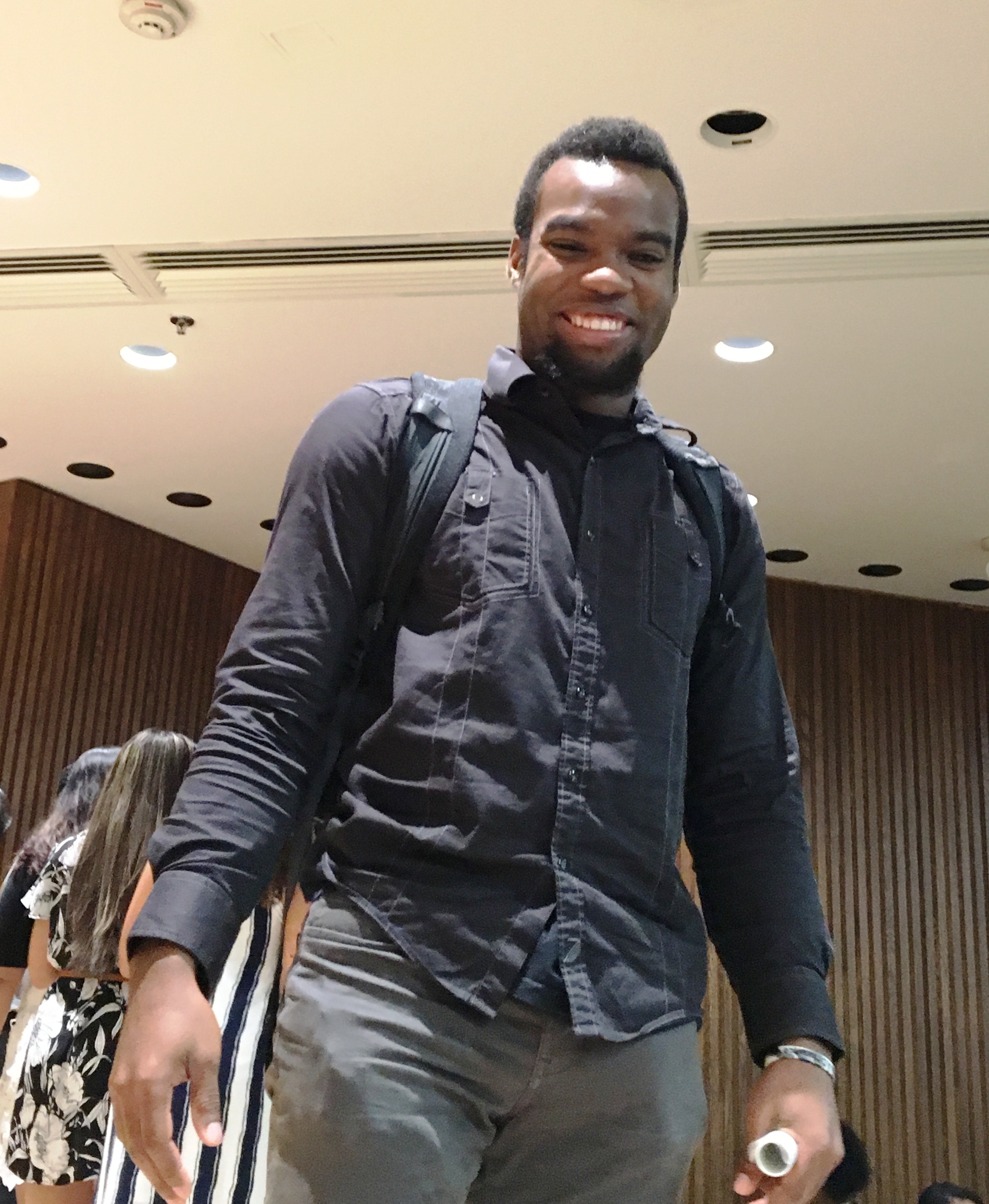 One girl, whose father was an invalid, had been responsible for administering his daily regimen of medications since she was 11, on top of doing a wide gamut of household chores. This meant that, like many of her classmates, she had been forced to grow up fast.
And yet, as you find when you work with children, they still needed a parent. An extra parent, I mean. Or at the very least some caring adult to offer support, reassurance, and advice.
And so, even though I had only been allotted 20 measly minutes to meet privately with each student, I often ended up spending much of that precious time counseling them not just on their personal essays, but also a wide variety of personal issues.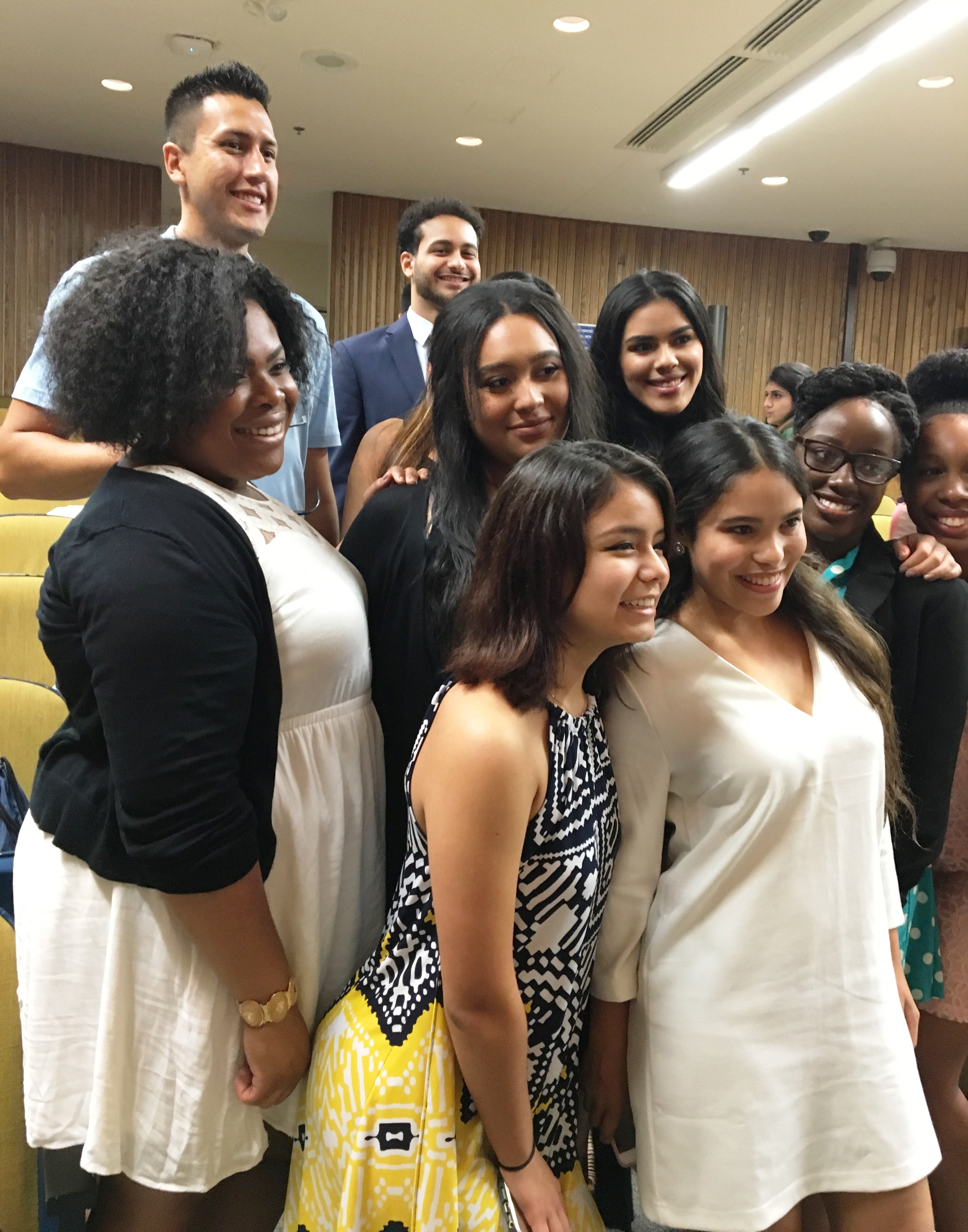 In the interests of maintaining confidentiality, I am not going to name any names.
But there was one girl who wrote about a touchy, traumatic situation that I felt warranted comment on far more than her voice, word choice, and sentence structure.
As I had advised my students, the personal essay was the best place to address any deficiencies or precipitous dips in their academic record. That is, if they had a difficult semester or two, or a low grade in one particular course, and this could be attributed to a specific situation – a death in the family, an illness or injury they or a close relative had suffered, or some other sort of hardship – then they should address it there head-on. It was generally not a good idea to lead off with this kind of information, however. The better approach was to start off with something unique about them, then go on to detail their best qualities and accomplishments. Then, just before the end, they could digress briefly to explain the unfortunate things that had happened, and how they had managed to persist and overcome this obstacle and soon improve their grades.
Still, I was a bit surprised by the way in which one student took this advice to heart. Her grades had declined during her freshman year, she explained, because she had contracted an STD.
Although this condition was not life-threatening, she went on to note, it still had managed to deeply affect her on an emotional level. "A typical 17-year-old doesn't know how to deal with this type of situation," she wrote, "and I was no exception." She had felt betrayed by the person who had given it to her. She had needed to find a way to afford the expensive medication required to treat it. But perhaps worst of all was having to confess what had happened to her to her proper, devout parents back home.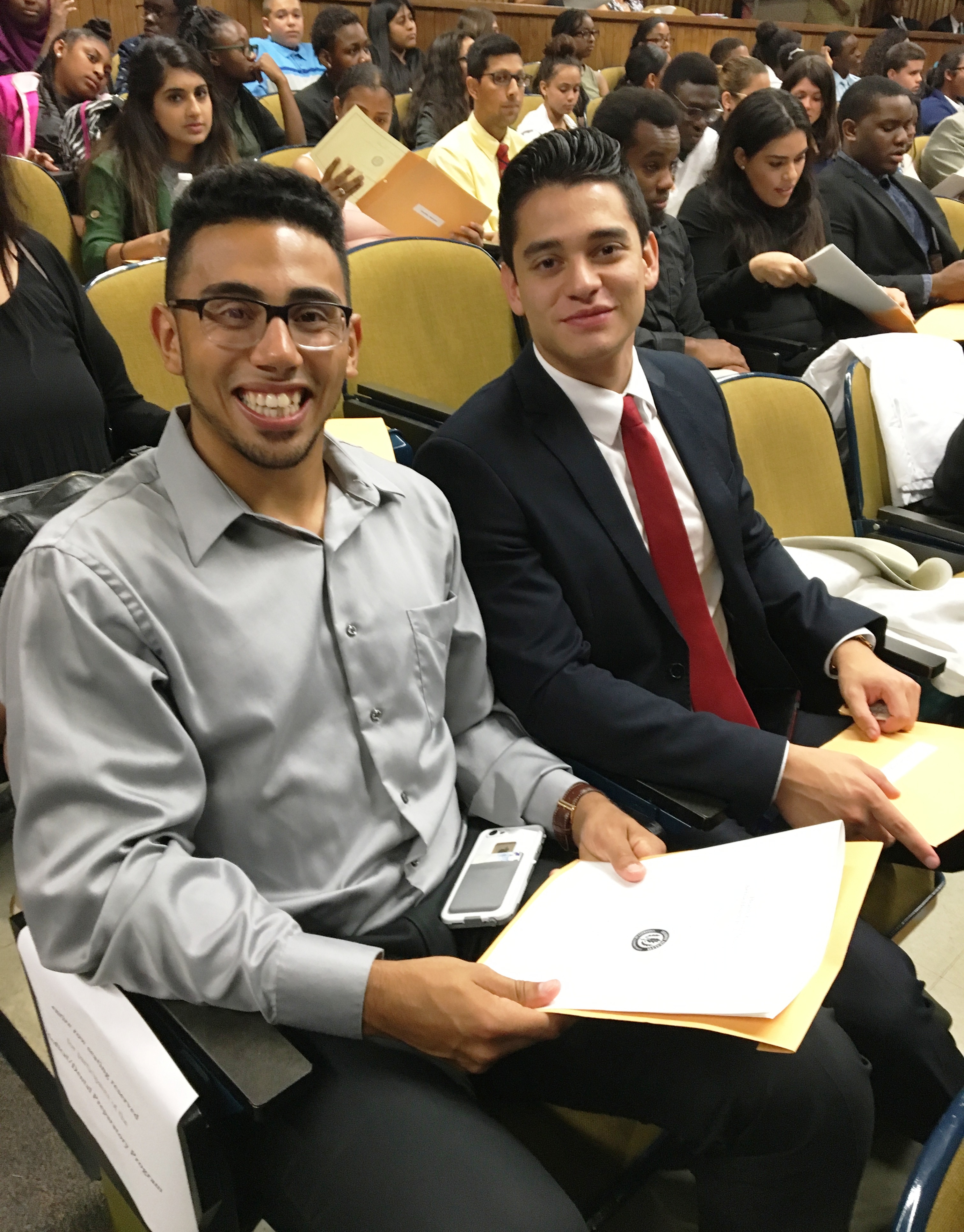 Seeing the tears well up in her eyes as we discussed this, I couldn't help but tear up myself. It no longer seemed so pressing to iron out the details of the medical internships she had undertaken, or to help her elaborate further on her extracurricular activities. I began to assure her instead that no matter what you do, or what may happen to you, your parents truly love you, and they always will. Because almost nothing can undermine the love we feel. That is who your parents are, and that is what parents do.
Another girl wrote about having had to grapple with her parents' contentious breakup when she was in the eighth grade. I ended up talking with her about how my own parents had gone through an extremely acrimonious divorce during my teen years, so I knew where she was coming from, but that I had lived to tell about it.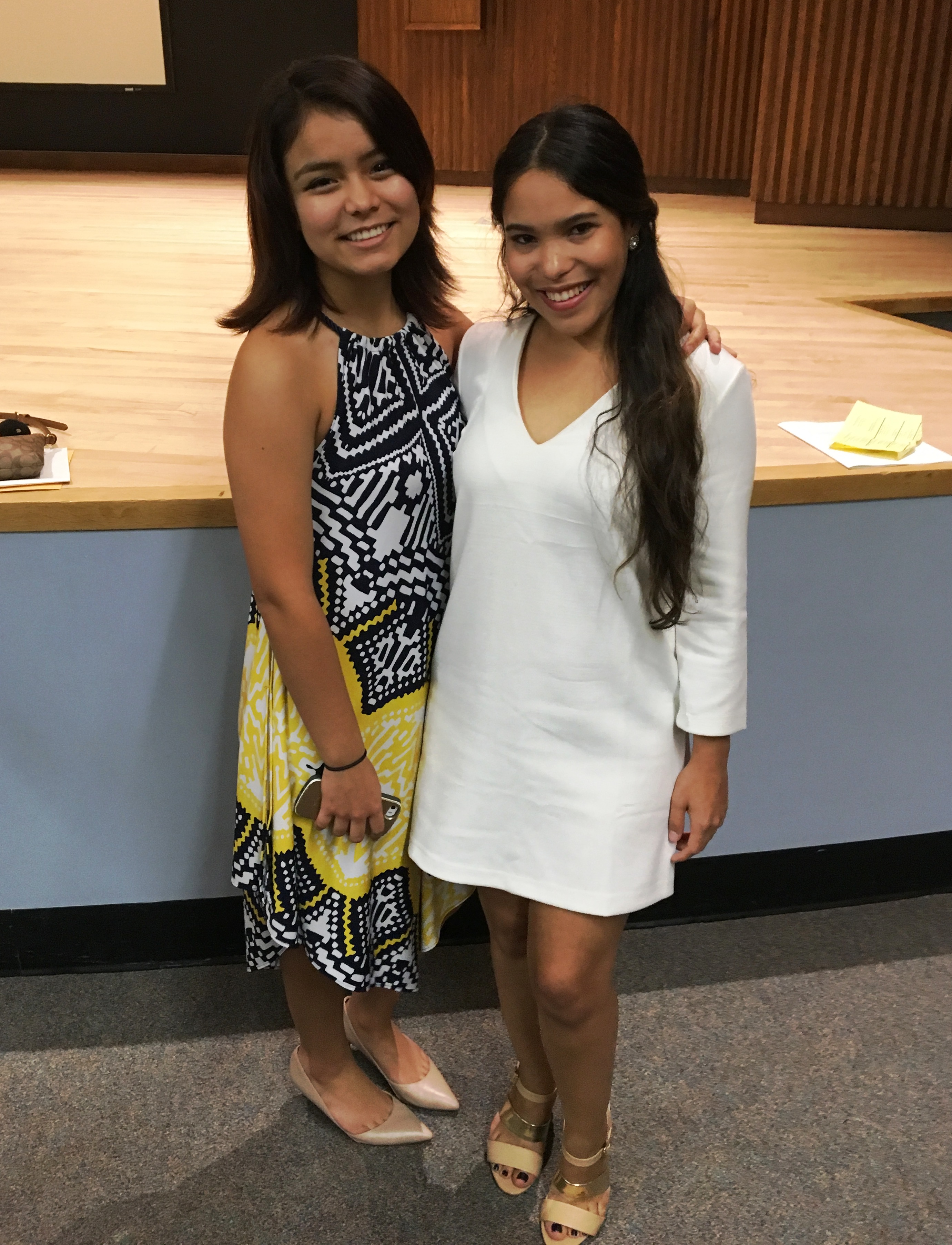 Then there was the one boy in the class who didn't submit his essay the day that it was due. Or the following day. Or even week. He kept pleading for extensions, saying he couldn't write anything that was half-decent. And yet, when he finally sent it to me, at midnight the night before we met, it turned out to be one of the best in the class by far.
I told him that his problem was not writing. It was that he was too hard on himself. He simply needed to begin to believe in himself. And that I believed in him already.
But most gripping of all was the student who wrote about his troubled relationship with his father. He had grown up in another country and never even spoken to his dad, who lived in the U.S., until he was a teenager. A few years later, his father had offered to pay for the boy to travel here to attend college, and they were now living together. Yet, as he detailed in his essay, his father had still remained distant and seemingly disinterested in his life – so much so that he felt unwelcome in his house and often longed to go home to his mother, siblings, and the country in which he'd been raised.
"Tell me something," I asked, after we had reviewed much of his essay together. "Do you intend to show this to your dad?"
He mulled the question over briefly. "Yes," he finally answered. "I guess I would like him to read it."
"In that case," I said gently, "I suggest that you change what you said about him."
He looked at me with some surprise. "But what I said is true," he responded flatly.
Of that, sadly, I had little doubt. My concern was that the words he had used, which were harsh and potentially hurtful, would only alienate his father further. Not only might this make their relationship even more tense, but I feared his father might ask him to move out.
Yet sensing his resistance, I decided to drop the issue and just move on. So we did.

After we had finished discussing every other point that I needed to clarify, though, he brought it up again himself. While sitting there, he'd had an abrupt change of heart. He said that he had decided I was right, after all, and he wanted to soften his language.
But at that moment, I reconsidered. For I suddenly had a change of heart myself.
"No," I said, "I have another idea. I'm going to email you two copies of your essay. The first is to send in with your applications. That one will remain exactly as you originally put it. The second one is to show your father. That one will say it much more nicely."
A broad smile broke across his face, perhaps for the first time since he had entered the room. He nodded in agreement.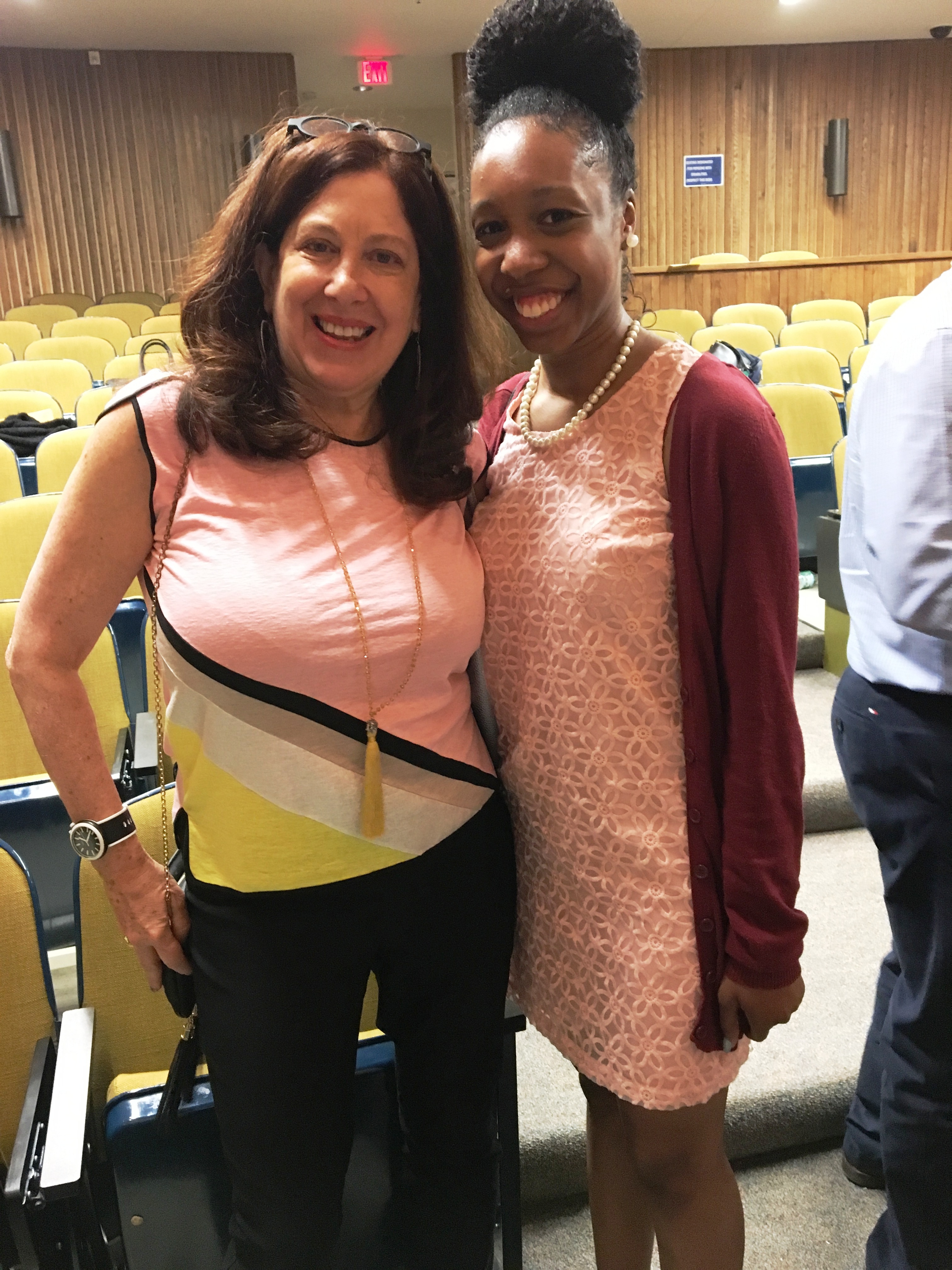 Although it was none of my business, at least officially, we spent the rest of our remaining time discussing what else he might do to remedy their troubled relationship.
He said that his father seemed to believe that now that he was in his 20s, he was all grown up and no longer needed a dad. I assured him that my son, who will turn 30 this month and is now a married man, still needs a father too. As well as a mother. For the truth is that no one truly ever reaches the point at which they no longer need, want, or at least appreciate having a supportive parent in their life. How I wish I still had one myself.
I advised him to try to have a chat with his father, but to put it as positively as possible, rather than being confrontational in any way. I said to emphasize not how disappointed he was that they were so disconnected, but rather how much he would enjoy spending more time together. Perhaps, as a start, he could simply invite his father to join him for an activity that they both enjoyed. It was at least worth a try.
There was that smile again.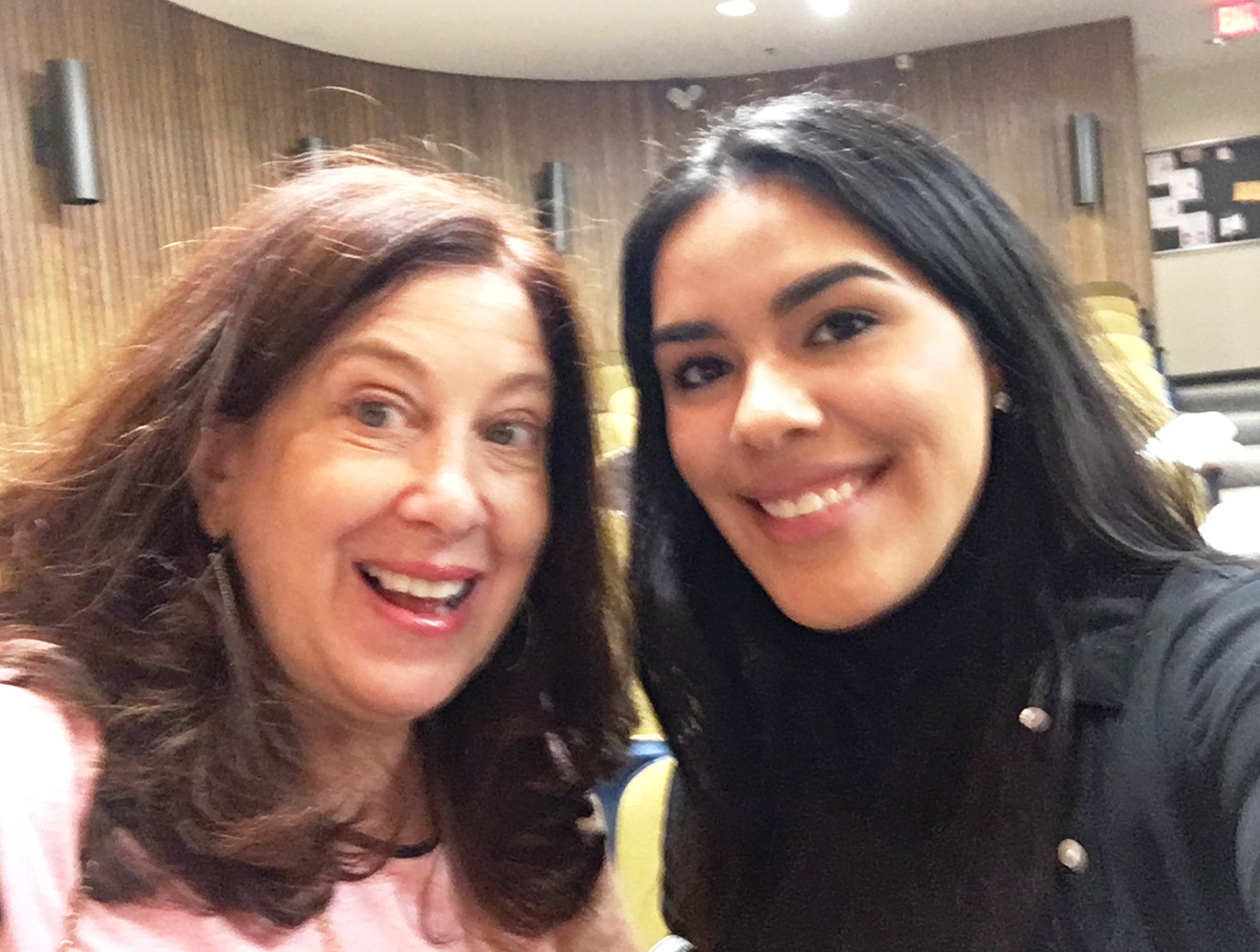 I don't know how much my advice helped anyone. But I can tell that they all ended up with well-written and compelling essays that should help get them into grad school. No matter what their grades or test scores may be. For that was indeed my business.
It's funny. Although it was crucial for their personal essays to demonstrate that they were both eager and qualified to become doctors or dentists, aspiring health professionals also need to show that they have a heart. I told them that the most important thing they needed to convey was why they wanted to spend their lives caring for human beings. So nearly all of them stated somewhere that they wanted to help people, and that they believed the best possible way to help people was to heal them or improve their health.
And perhaps what they said was true. At least it was for them. But not necessarily for everyone.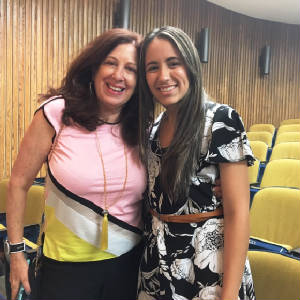 What I did last month for my 30 "kids" may not have been a case of life or death. But it was a case of whether or not they got to fulfill their greatest aspirations. I spent hours working on every single essay, reading it over and over again to make sure it was the best that it could be. No, I did not hold their lives or their health in my hands. What I held in my hands was their dreams.
I also know that they appreciated not just my snacks, or my advice, but my efforts, and the extent to which I clearly cared. Because when I went to see them all graduate, many of them came over to greet me. Or hug me. Or have their picture taken with me.
Now it was my turn to smile, and not just for the camera.
Someone who gave a speech at the ceremony concluded with an African proverb: "If you want to go fast, go alone," he said. "If you want to go far, go together."
And if you want to get into grad school, or have some moral support along the way, get yourself an extra mom. Or dad. Nice, Jewish, or otherwise. I was happy to have some extra kids. Who doesn't need more of those?
3:03 pm
Friday, July 22, 2016
A Word From The Weiss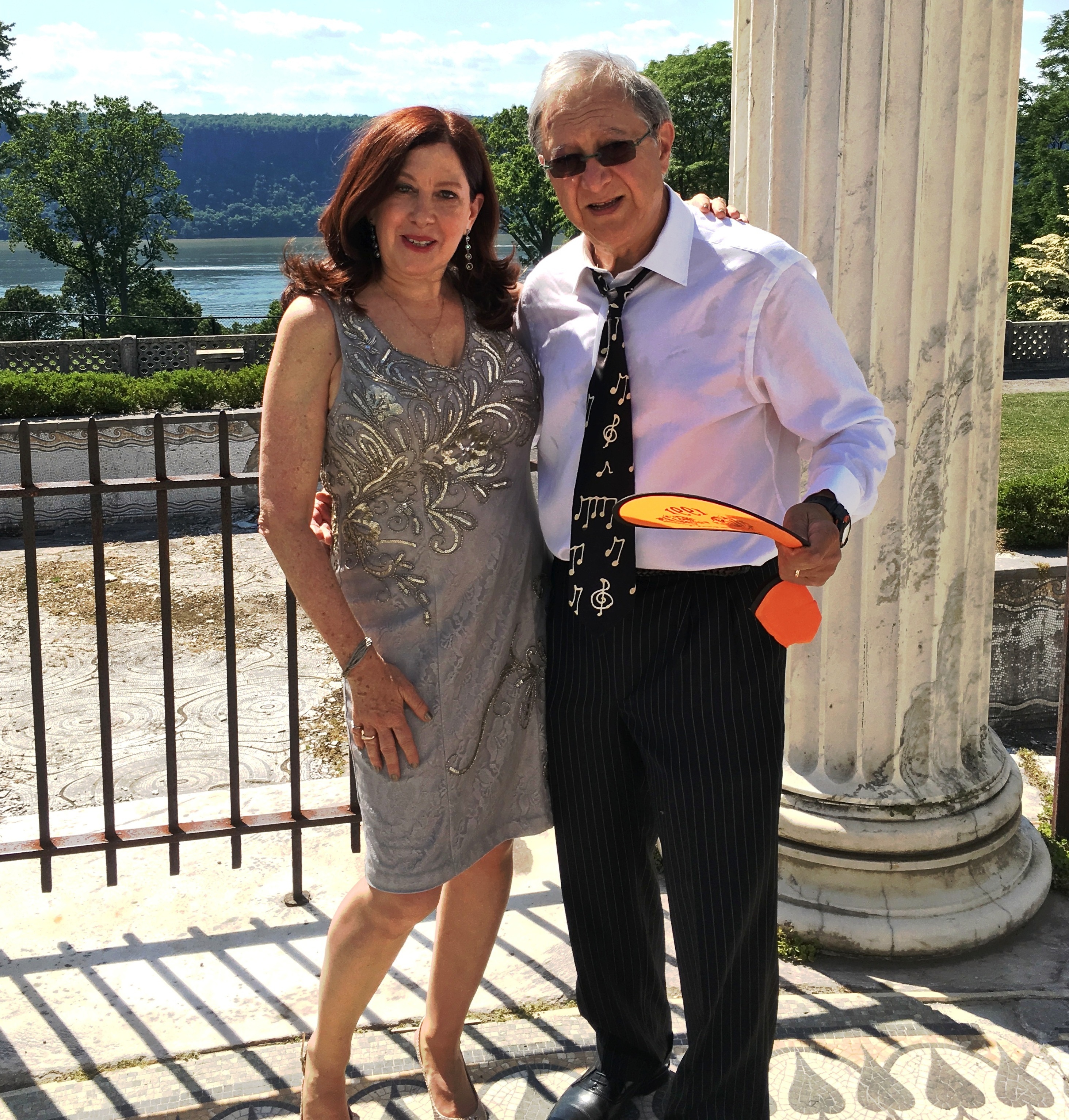 We interrupt your regularly scheduled coverage of the Jewish (or at least Jew-ish) wedding of the century (or month) to bring you a tale of the not quite so newly wed – Nice Jewish Dad and me.
Last week was our 32nd wedding anniversary.
That may sound like a pretty big number as anniversaries go, but it is not exactly a biggie, or a particularly major or momentous number, as milestones go.
That is not to say my husband and I are not all for acknowledging anniversaries.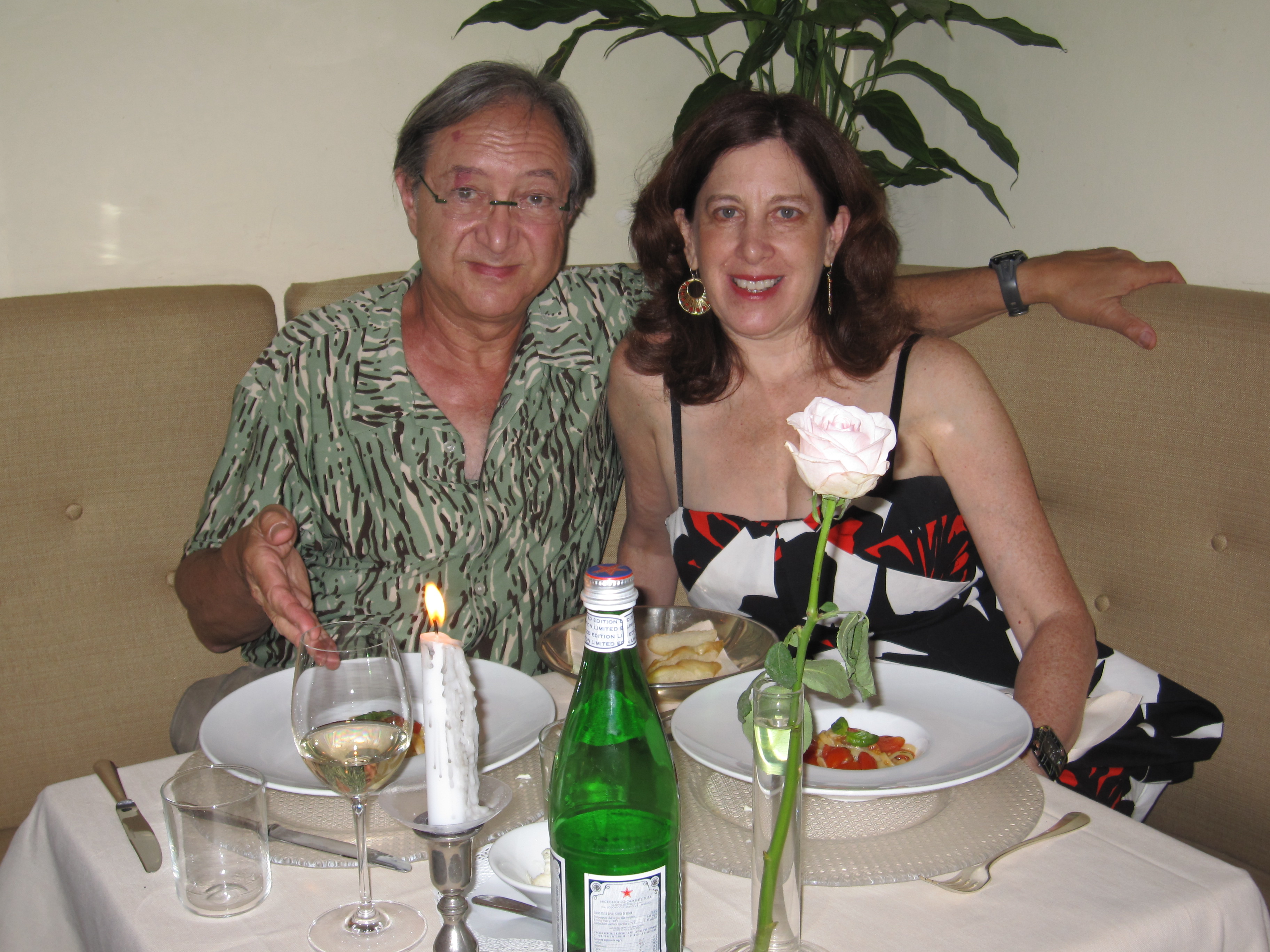 For our 25th, we spent two and a half weeks in Rome, Florence, and Tuscany.
For our 30th, we celebrated with three weeks in Hong Kong, Beijing and Thailand.
I don't know where we'll go next, but if we keep the pattern up – mathematically, anyway – Nice Jewish Dad had better retire at some point because for our 40th we'll be away for almost a month.
Last week, though, was only our 32nd. Not exactly something to alert the media about. I would have been content to throw a couple of steaks on the grill, exchange greeting cards and a few little tchotchkes, and then call it a night.
And had the occasion fallen midweek, that is most likely what we would have done.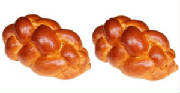 This particular anniversary, however, fell on a Friday night. And to be perfectly honest, we are not people who make it a habit to regularly observe Shabbat. Why, we barely ever buy a challah anymore, now that the kids are grown and living on their own.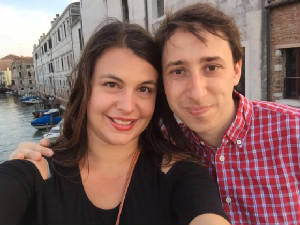 So, seeing that it was a weekend night, we felt compelled to do something special. Or maybe it's just that our kids felt compelled to make sure we did something special. Our daughter, Allegra, did, anyway. Our son Aidan, a.k.a. the groom, had just returned from his two-week honeymoon in Italy with his beautiful bride, Kaitlin, and almost instantly flown off again to Portland, OR, to serve as an usher in yet another wedding.
Such is life when you're in your 20s and on the wedding circuit.
But his sister, for some reason, really had our occasion on the brain.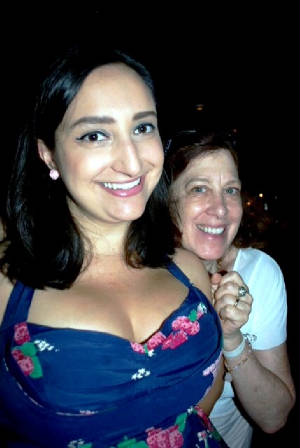 "What are you and Dad doing for your anniversary?"she kept asking me. Maybe it was just that kids like to see signs that, despite all the inevitable kvetching and squabbles that go on in any marriage (particularly mine), their folks are still feeling amorous, or at least affectionate enough to stick it out together for at least another year.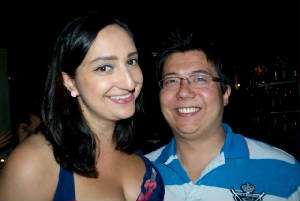 Or maybe she was still feeling regrets that she and her boyfriend JP had just marked their own anniversary with little if any fanfare. I could understand her wanting to have just a bit of a vicarious thrill. Plus, I am 100 percent in favor of celebrating anything and everything in life worthy of celebration, since there is way too much of the other stuff.
Then again, theirs was only a second anniversary. The second anniversary of their first DATE. We have now had 34 of those, during which a certain percentage of the initial thrill has gradually worn off, the way the gleam of a new car fades over time. Our particular car still had most of its original parts, and felt comfortable to drive, but it had also lost some of its initial pep. After all, we were talking about a 34-year-old car. An American car. Didn't Allegra realize it was pretty amazing that this broken-down old jalopy was still even on the road?
Her own relationship, by comparison, had barely even left the lot yet.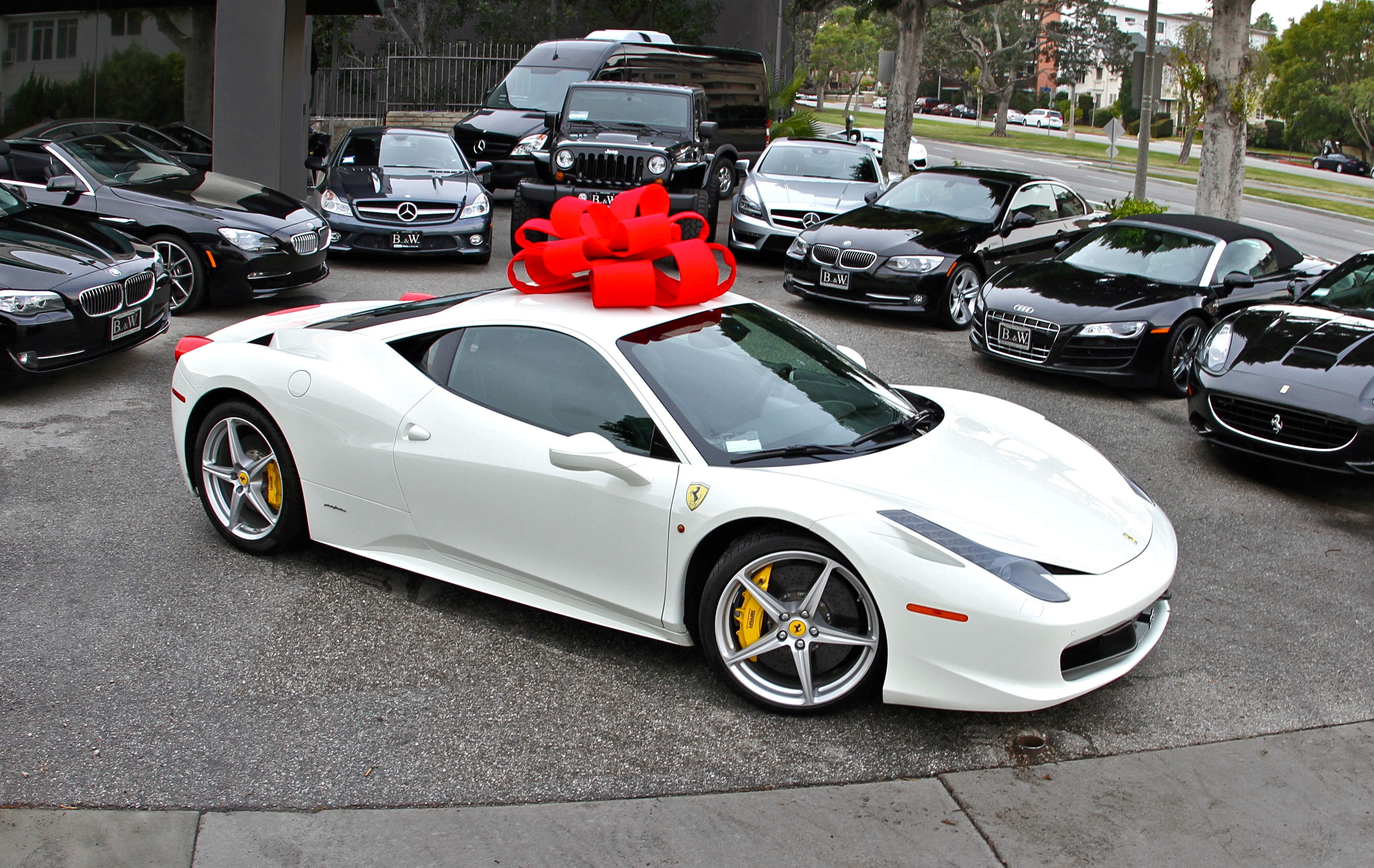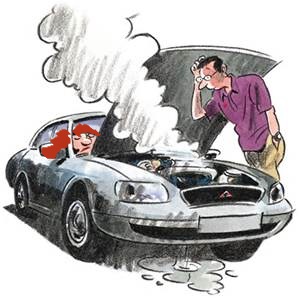 "Give it another three decades or so," I was tempted to tell her. "Then we'll talk."
But I didn't want to disappoint her, so I promised that we would do something, even if it was just to go out for dinner and a movie. There was, in fact, a film playing in town that we had been dying to see: Maggie's Plan, starring Greta Gerwig and Ethan Hawke.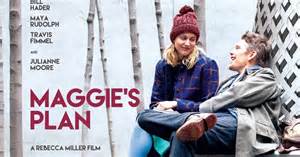 "Isn't that about people having an affair?" Allegra retorted with palpable disapproval. "That isn't appropriate for an anniversary! Why don't you see something else?"
The problem was there were slim pickings beyond the usual summer blockbusters. "What do you want us to see," I shot back, "Ghostbusters?"
As for dinner, our daughter also seemed to have an inordinate interest in our possible destination. I told her that, in view of Bastille Day falling just the day before, I was inclined to go to my favorite local French eatery, A'Vert Brasserie in West Hartford, CT.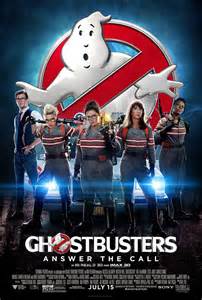 "Great! Would you like me to make you a reservation?" she offered brightly. At the time she said this, however, she was in the midst of driving 600 miles to Michigan to visit an old friend who was seriously ill. So I said thanks, anyway. I could make my own.
Then, to be as good as my word, and also to preclude her continuing to noodge me all the way from NYC to Marshall, MI, I actually phoned and booked a table for 8:15 p.m.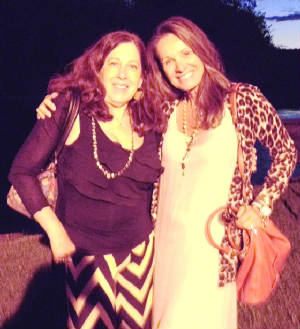 Flash forward to Friday. It turned out to be extremely hot and steamy, even for mid-July, so I readily succumbed to an invitation from my friend Catherine to come over for a late-day swim. We were floating around in her pool, after sitting around sipping wine, when I suddenly realized it was 5:30 p.m. Maggie's Plan, which we had decided to see, appropriate or not, started at 6, and I was 5 miles from home wearing a wet bathing suit.
Oops.
I phoned my husband to apologize and ask him if he might just want to come over and join us in the pool instead. But he reminded me that it was, in fact, our anniversary. "Shouldn't we keep our plans and go out?" he asked.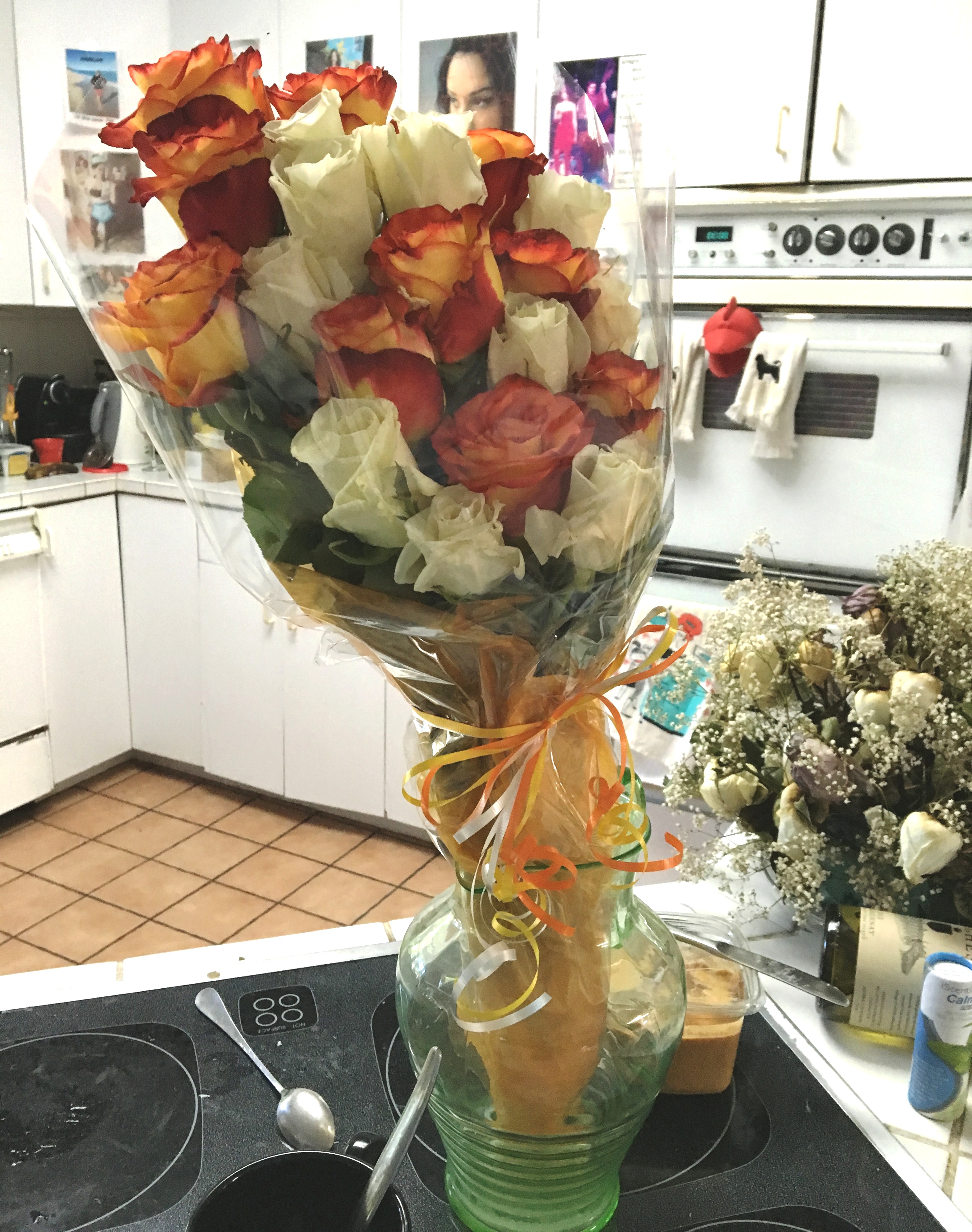 Something in his voice made it clear he wanted me to come home pronto. So I drove off in my dripping suit, only to find that he had bought me two dozen lovely roses.
Nice!
What was not so nice was to arrive at the movie theater on the dot of 6 to discover that Maggie's Plan was not actually playing there until 10:20 p.m. The night before, the 6 p.m. showing had been listed on the theater's web site. But it wasn't there. Now what?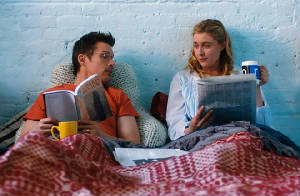 As I often say, the best-laid plans of mice and moms are apt to go awry. And tonight those plans didn't seem to care one whit that it was our anniversary. (Neither did the manager of the Palace 17, who refused to give us free tickets in view of our trouble.)
In order to make our 8:15 reservation, we would have to see something that started ASAP. The only prospect seemed to be an international espionage thriller based on a 2010 John le Carré novel about the Russian mafia called Our Kind of Traitor.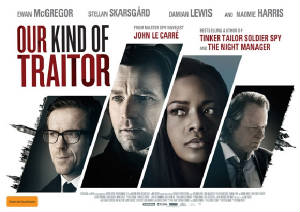 It opened with a man and his wife being executed by some Russians, after which their beautiful 20-something daughter tries to flee barefoot in the snow and is savagely gunned down as well. I'm a well-known wimp when it comes to violence. By the time the opening credits had finished rolling, I was crying.
Talk about being inappropriate subject matter for an anniversary. We walked out.
That is, I walked out, and my husband was loyal and empathetic enough to follow.
Now what?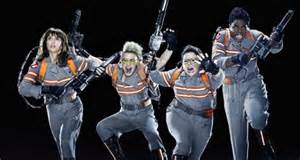 It seemed unlikely that the surly manager would give us our money back. Besides, we were already there and still had a good two hours to kill before dinner.
Should we see Ghostbusters?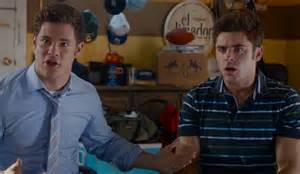 We were standing forlornly in the nearly deserted lobby when my husband noticed another option that was just about to start. Having seen TV ads for it, I knew that Mike and Dave Need Wedding Dates was probably pretty juvenile and exceedingly raunchy. But we also knew it was about our favorite current subject as recent Parents of the Groom – a wedding. Wasn't that at least appropriate subject matter for an anniversary?
Well, I am here to tell you that this movie is totally raunchy.
And unbearably juvenile.
But we still found ourselves laughing our tucheses off at many scenes, despite our better judgment and our being old enough to have been married now for 32 years.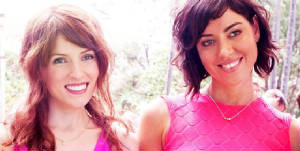 The plot is totally ridiculous. Two brothers are so wild and out of control that their parents insist that they find two nice girls to bring as dates to their sister's wedding in Hawaii to keep them in check. Little do Mike and Dave (played by Adam DeVine and Zac Efron) realize, but the seemingly respectable dates that they manage to recruit (Anna Kendrick and Aubrey Plaza) are out-of-work and out of control waitresses who are even heartier partiers than they are.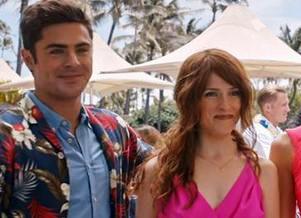 I am not saying you should rush out and see this totally tasteless, ridiculous rom-com yourself. But Anna Kendrick, of Pitch Perfect fame, is talented and likable in anything she does, and Zac Efron is easy on the eyes, even for someone of my vintage. And by the time we left, still giggling over a gag involving a bush, it felt like our anniversary was looking up.
Well, OK, maybe not so fast. We arrived at the restaurant only to discover that this popular eatery was packed to the gills and we could barely hear each other over the din. Not to mention that we were seated at a teeny table right in the midst of the commotion.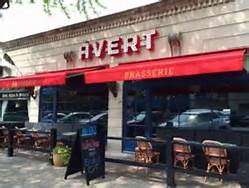 Oh, well. What was there to talk about after 32 years of marriage anyway, right?
Then suddenly the maitre d came over brandishing an ice-cold bottle of Riesling.
Huh? We hadn't ordered a bottle of wine.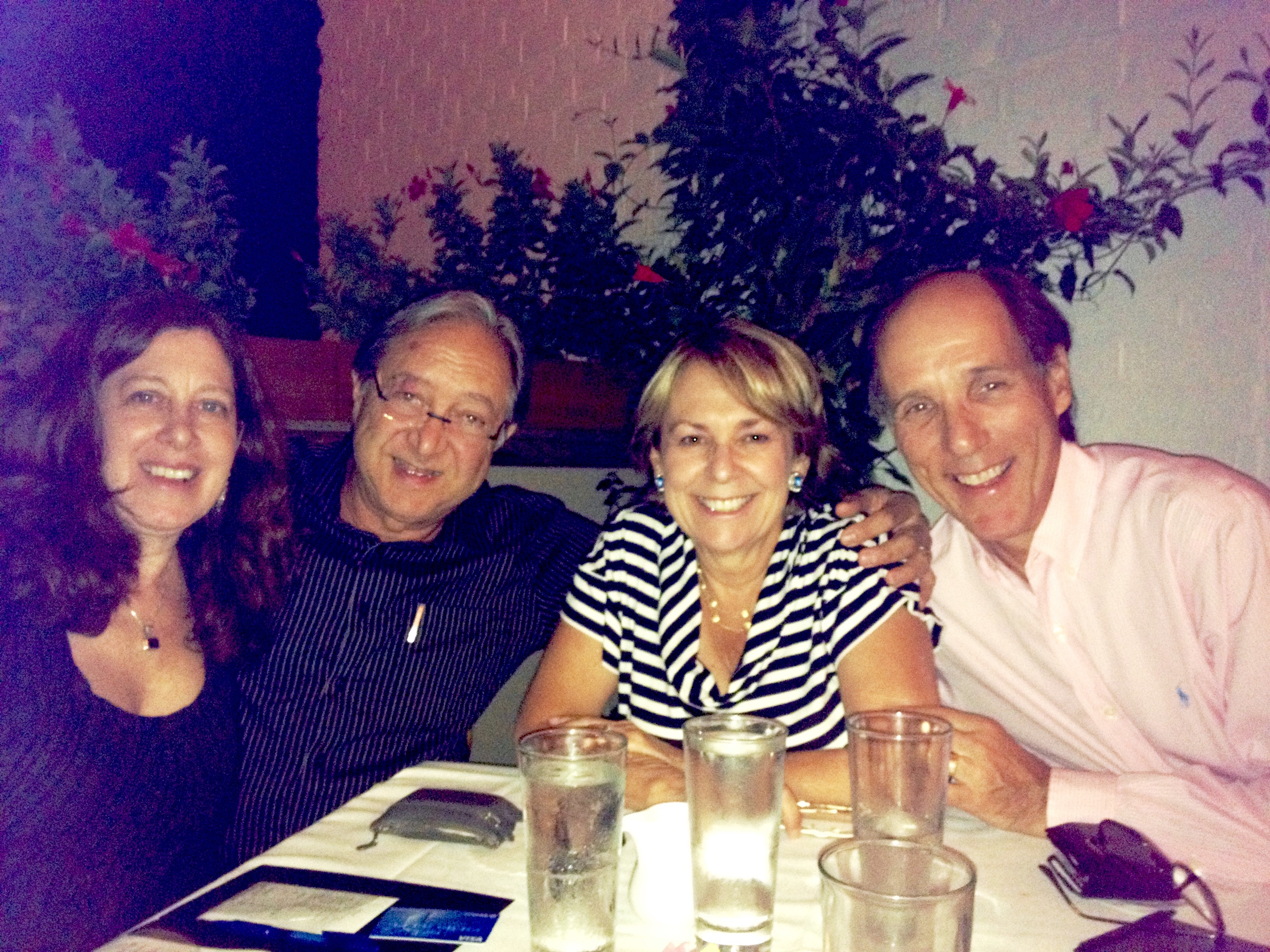 But apparently our good friends Pat and Michael Kazakoff had. Never mind that they were now away on vacation. They knew it was our anniversary and had somehow found out where we were eating. And that somehow – or someone – was undoubtedly Allegra.
Now things were suddenly beginning to make some sense. Not to mention really look up.
"Bon anniversaire!" the maitre d' cried jubilantly, pouring us each a generous glass.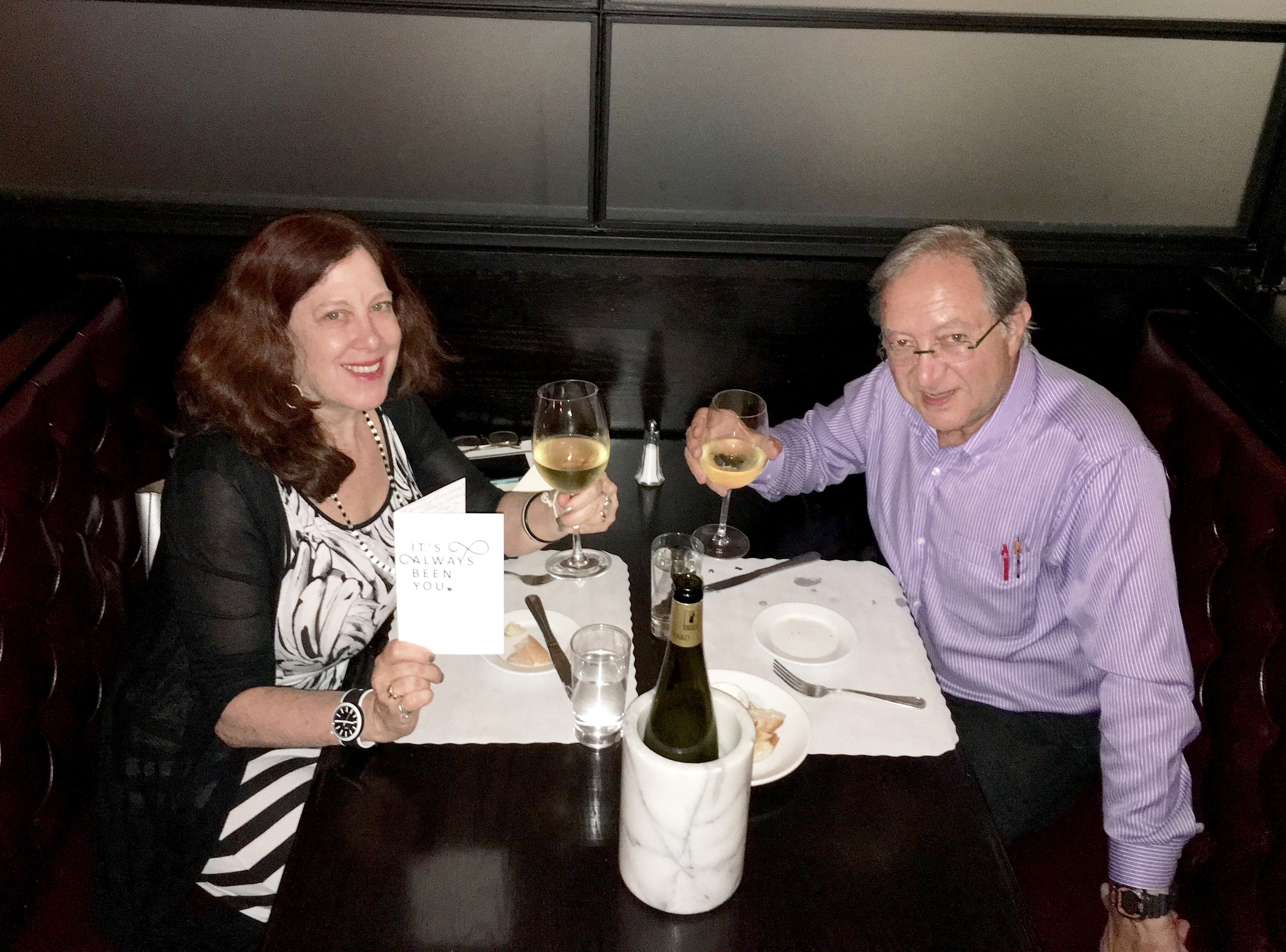 What an incredible surprise! What incredible friends. Things were definitely looking up.
Moments later, the maitre d', whose name was Mike, returned. "May I seat you at a different table?" he asked, gesturing to a spacious, relatively quiet booth in the corner.
Things were most definitely looking up… even if we would now have to actually converse.
But even the conversation was beginning to flow, along with the vino.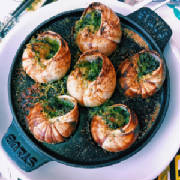 After we had ordered our meals, including (pardon our trayf) a shared appetizer of escargots, my husband took the opportunity to hand me an anniversary card. "It's Always Been You," said the greeting on the front.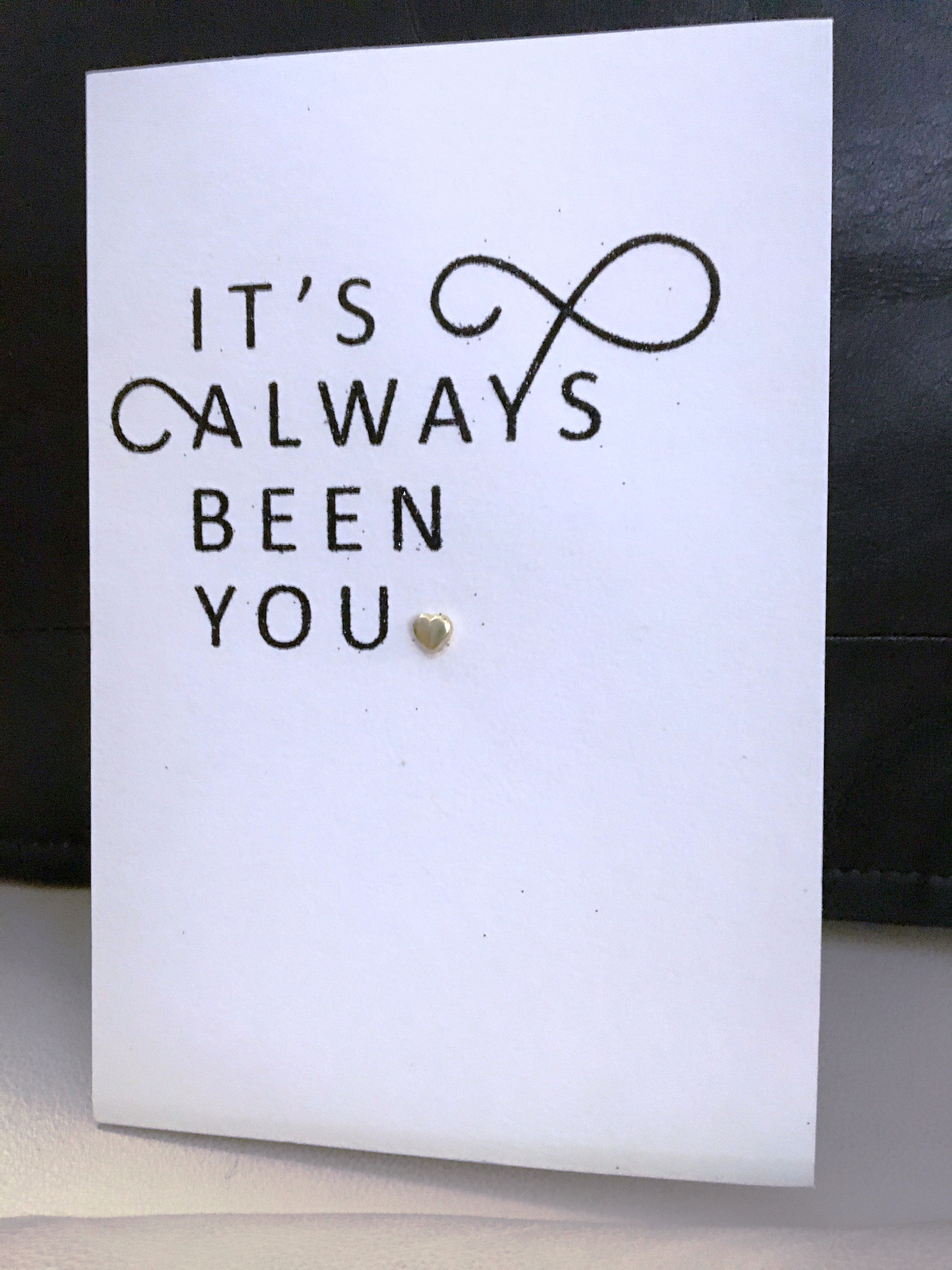 "Always will be," it added inside (along with an inscription that was, well, personal).
As if all this hoopla weren't enough, after we had polished off the wine, our delicieux entrees, and the last bites of the profiteroles filled with vanilla ice cream and topped with hot fudge, we learned that, due to the occasion, our dessert was on the house.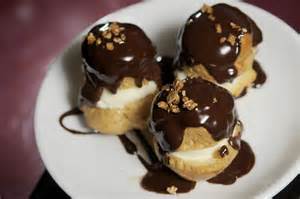 In case you are wondering, I also had a card for my husband waiting at home, along with a box of chocolates from Jacques Torres and, yes, a few little tchotchkes.
"Why do I put up with you?" the card I had purchased asked on the outside. "Oh, wait, now I remember," it continues inside. "YOU put up with ME!"
In the end, maybe it was no big deal whether we went out, stayed in, or did anything at all. But in case you have an anniversary or other such occasion coming up yourself, well, let me say this. It would have been fine to just let it go. But it was so much nicer not to.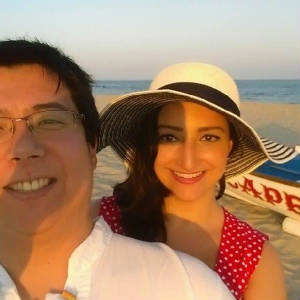 And it was very, very nice of our friends, and our daughter, to play a role in that.
By the way, I am happy to report that Allegra and JP decided to go away for a belated anniversary celebration, after all, and are now happily ensconced at a lovely seaside inn.
Maybe the best-laid plans of mice and moms are almost guaranteed to go awry. But it is still worth making them anyway, because we really must take time to celebrate anything in life that is worth celebrating, and also do whatever it takes to keep the home fires burning.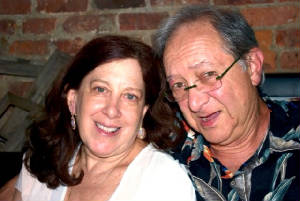 We are still hoping to see Maggie's Plan one of these days. But not because it's about an extramarital affair, or that we would ever want to have one of those ourselves. On the contrary, after our anniversary date, it feels like our good old '84 sedan just got an oil change and a much-needed tune-up. I would even dare say that we are almost feeling amorous, or at the very least affectionate enough to stick it out together until our 33rd. Or maybe even the 40th. Why the heck not? I could really use a month away.
6:41 pm